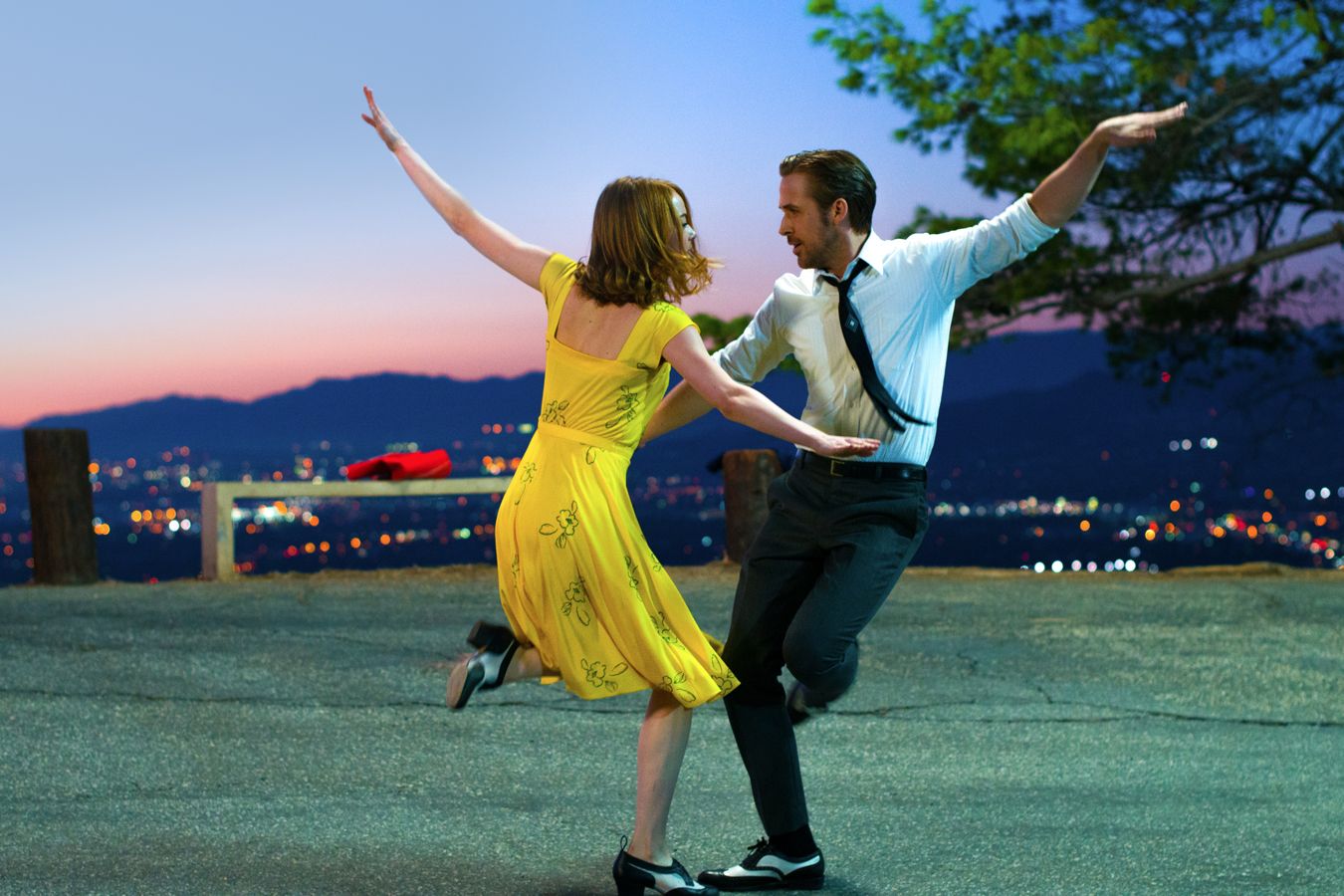 The smash throwback movie musical La La Land was recently nominated for a record-tying 14 Oscars including Best Picture (it's currently the favorite), which hereby cements its status as a modern-day Hollywood classic.
It's a feat that, in addition to director Damien Chazelle and stars Ryan Gosling and Emma Stone, can be attributed to choreographer Mandy Moore, the dance architect of its numerous memorable musical numbers.
For Moore, who went viral after this year's Golden Globe Awards after some confused her with pop singer and actress Mandy Moore, La La Land is the pinnacle of her long and already illustrious career, which includes a variety of high-profile choreography credits ranging from multiple seasons with So You Think You Can Dance and American Idol to past Oscar favorite Silver Linings Playbook.
Following the resounding critical and box office success of La La Land, we caught up with the St. Louis native recently to discuss how she got her break in the industry, the secrets behind her process, and what it's like working on an unprecedented Oscar favorite.
[youtube https://www.youtube.com/watch?v=0pdqf4P9MB8&w=640&h=360]
I want to start off by saying how I'm not going to ask you about your name and how it could possibly be the same as a certain popstar. So let's just move onto the next question.
[Laughs] O.K., perfect. We've called a spade a spade. We know what's going on.
How did you become involved with La La Land?
I was submitted with, I later came to find out, 40 other choreographers. I ended up going in for a meeting with Damien [Chazelle] and [producers] Fred Berger and Jordan Horowitz. They had sent me the script and two or three demos of a song. They asked me to come in with some ideas on how I may approach the roommate's song with the girls getting ready for the party, and some general ideas on how I might work with the actors.
When I first read it and heard the demos I was like, "Oh my God, I really want this job." They had also sent a sizzle reel of references and it was all my favorite old MGM Musicals. I went in for the meeting and we hit it off right away. It was a really nice back and forth. I finished and called my agent after and said, "I think it went well." They called later that day and asked for some recommendations.
Luckily, I worked with David O'Russell on Silver Linings Playbook and called him immediately and was like, "Can you do me a solid and talk to them about working with me." He did and then I asked Nigel Lythgoe, who I worked with on So You Think You Can Dance and American Idol. I guess they gave me glowing recommendations and from that, I was booked. It wasn't romantic at all. The process of it all was very much a cattle call. I heard later they had almost given up because they had seen every choreographer in Los Angeles.
A movie like this must be the ultimate project for a choreographer. They don't come along often, so I'm sure that must have made it getting hired doubly rewarding.
Yeah, they don't come around a lot. Damien had said how he wanted to shoot in the old MGM style, that it was going to be head-to-toe, very long one-shots and no edits. That's a dream for a choreographer, because usually, you'll create a piece, but in the end it's how the editor sees it and it could be chopped up so much because they want different shots, so you don't get to see the full vision and how the piece was in its original form.
I was super excited about that, but it was a also massive challenge because you don't have the luxury of not really getting it and then making something in the edit. Everything you saw was exactly as it was. There were no tricks, that was them dancing for a long time head-to-toe.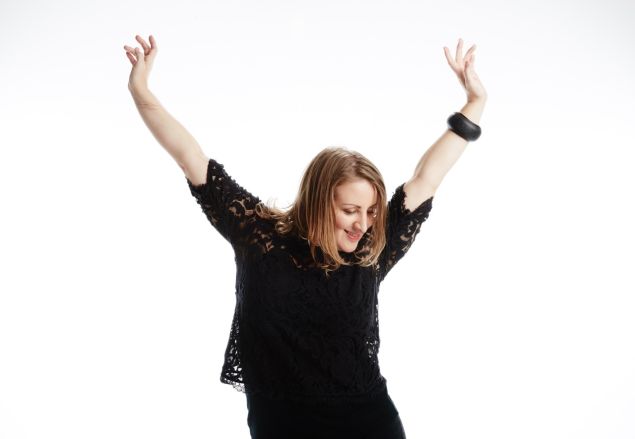 I think the most complicated dance I ever did was the "Electric Slide" at a wedding once, so I'm wondering how you even start on a project like this.
[Laughs] Usually my process is like an incubation period with me. I sit and listen to the songs over and over again. I've probably heard those songs over a thousand times each. I have to know every little intricacy. After a while, you start hearing different things you don't hear the first time. That process is really important for a choreographer.
I would sit with Damien and watch YouTube clips or the DVDs of old films like Guys and Dolls, Singin' in the Rain, Bandwagon or Seven Brides for Seven Brothers. We'd kind of pick apart the dance scenes and talk about what he's inspired by and what he liked about the scene. Those conversations kind of shaped the direction of where we were going with the vocabulary of the film. And the next step is to get in the studio to start with steps.
Something that starts with an arm movement and a step-step eventually evolves into a full number. And then comes the other process of putting that on bodies. If something looks good on me or my assistants, it may be slightly different when I put it on Ryan or Emma. There's a lot of back and forth and experimenting with choreography, it's certainly not something you can go, "O.K., five-six-seven-eight," and that's what we're doing.
What was the vibe like on the set? Stressful? Celebratory? Were there moments when you thought, "This is really something special"?
It was that every day on set, which I think stems with Damien and the producers. We as a team knew we were making a different kind of a film. During the pre-production process, we would all meet at night and Damien would screen a film for us that he was incredibly inspired by, whether it be Umbrellas of Cherbourg, Guys and Dolls or Swing Time. We'd watch them as a cast and crew and then we'd talk after.
I think that really created this nucleus of people that felt so connected and understood exactly where we were going. I can't tell you the amount of times there was cheering on set, or when we'd get a shot that looked so ridiculous we didn't even think it would happen. The dancers and the crew would be cheering and high-fiving each other, so it was unlike any set I'd ever been on. Every department knew we were taking a really big leap of faith.
[youtube https://www.youtube.com/watch?v=cZAw8qxn0ZE&w=640&h=360]
For those who haven't seen the film, it ends with that incredible montage that has a ton of moving parts. Would you say that was the most difficult sequence to pull off, or would that distinction go to opening number "Another Day of Sun" that takes place in a traffic jam?
Well, there were a lot of challenges choreographically in the film. Obviously, the traffic jam was an incredibly complex, difficult number. But to me, "Epilogue" was my personal favorite of the film. I just think it's so beautifully crafted and the music is so incredible. Damien had the entire thing in his head and we mapped it out to the music. He knew exactly what he wanted to see. To find the steps and just the right movement involved a lot of experimenting.
So everyone puts in their heart and soul, and blood, sweat and tears into the movie and then it wraps. What was your first time like watching the final product?
That was a trip. Being on set every day, you knew what take we were going to use that day. The first time I saw it all together, it was four or five months after we wrapped and it was still early in its post-production. I kept telling myself, "Don't be critical, don't be critical, be nice to yourself."
Once I got through that and in the 20 times I've seen it since I've accepted it for what it is and I'm proud of myself and proud of my team and my dancers. What I wanted to do was create something timeless that would stand the test of time like the great choreographers that came before me. I think I've done that with this and that was my biggest challenge.
So I heard through the grapevine that there could be a La La Land number at the Oscars and you yourself are working on it? What can you tell me?
You heard correctly, but we haven't started rehearsing yet. I don't think I'm allowed to say much but it would be blasphemy if we didn't have a number on the Oscars.