Former Cresskill Councilman John McCann is officially waging a primary battle against 37-year state Senator Gerald Cardinale in hopes of taking over the senate seat in the 39th legislative district. However, Cardinale's two legislative district mates—Assemblyman Bob Auth and Assemblywoman Holly Schepisi—will likely not be facing primary challenges.
According to the bylaws of the Bergen County Republican Organization (BCRO), a candidate wishing to seek nomination to office from the BCRO must file that intention with the organization on or before February 1 of the year in which nomination is sought. Because no assembly candidates filed ahead of the deadline, BCRO Chairman Paul DiGaetano said that the only challenge will be to Cardinale's seat. Other candidates can still run in the primary but will not have the option to get the county party line.
Cardinale said that he believes voters will re-elect him due to his long tenure in the legislature and a track record of "reflecting the values" of constituents, interfacing directly with voters and paying attention to those issues voters find important.
"This is America. Anybody who can get 100 signatures is allowed to run and I think that is a good thing," Cardinale said. "Ultimately it is the voters who decide. I have been in primaries before. They tend to be very spirited races."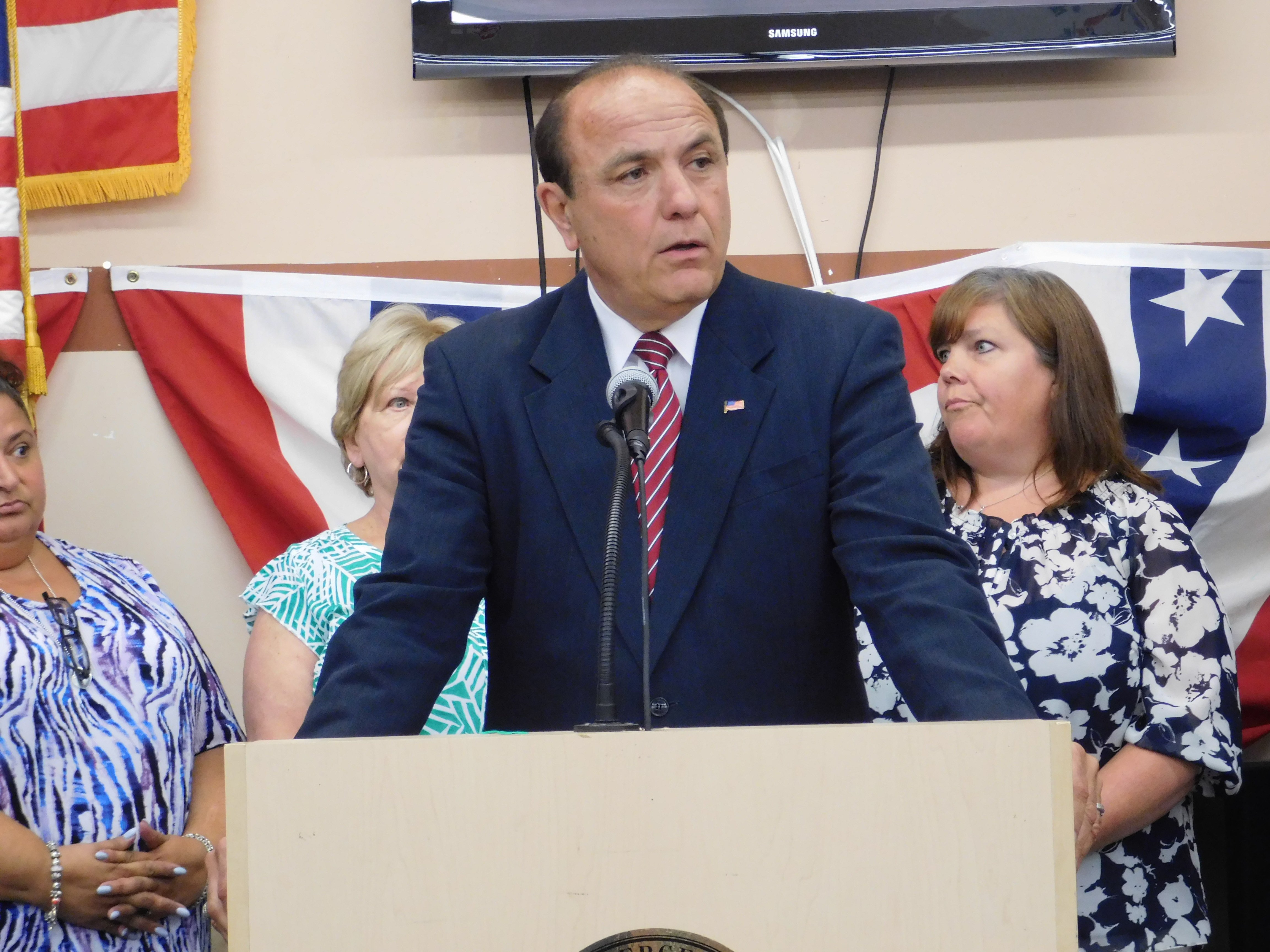 However, while Cardinale welcomed McCann into the race, he also expressed concern with the way he feels DiGaetano is running the Bergen County Republican Organization. Ahead of the June 2016 BCRO reorganization, Cardinale was a vocal supporter of then BCRO Chairman Bob Yudin, whom DiGaetano went on to oust.
"I am hearing rumors that the chairman's minions are still trying to recruit people to run for the Assembly against my Assembly folks which is total contravention to the rules," said Cardinale, emphasizing BCRO bylaws and calling for a "fair" election.
However, according to DiGaetano, Cardinale's claims that Assembly challengers are still being sought is false.
"The deadline was February 1. I am not sure what the senator's complaint is," DiGaetano said. "Maybe the senator doesn't want to put his individual candidacy against another individual. Maybe he wants to link with the Assembly candidates for additional strength, I don't know I can't speak to that. But as far as the BCRO changing rules, we are not changing rules."
According to DiGaetano, he favors bringing in someone new—McCann—to the senate position in district 39. However, despite being BCRO chairman, DiGaetano said his opinion was his own and that he could not speak for the BCRO as a whole. DiGaetano said that the county line will be decided by a convention as has been done in years past.
"District 39 is a district which has many qualified and capable elected officials and just because somebody has been there for 37 years it doesn't mean they should automatically get another four years," DiGaetano said. "This is an open and an honest process and I can understand why the senator doesn't like it. I have told the senator directly that this a time where we should consider someone else to represent the district. He didn't agree and thus he filed and John McCann filed."
According to Cardinale, McCann's entrance to the race is a byproduct of the lack in unity felt at the BCRO since DiGaetano became chairman last year.
"DiGaetano is the architect of this problem in the 39th district. He is not a bystander," Cardinale said. "In the past, we have a convention but then we all get together. We are seeing a very, very different situation here today. We now have a chairman who is intent on creating chaos."
In addition to his BCRO chairmanship, DiGaetano is also a declared candidate for the senate seat in legislative district 40. In that race he is facing a slate fronted by Passaic County Clerk Kristin Corrado for senate. Conrado's slate was supported by former BCRO Chairman Yudin. Since entering his chairmanship, DiGaetano has said that every candidate who files intent to run will be weighed equally by the county committee.
Cardinale has served on the state senate since 1982. Prior to that, he was a member of the New Jersey General Assembly from 1980 to 1981.