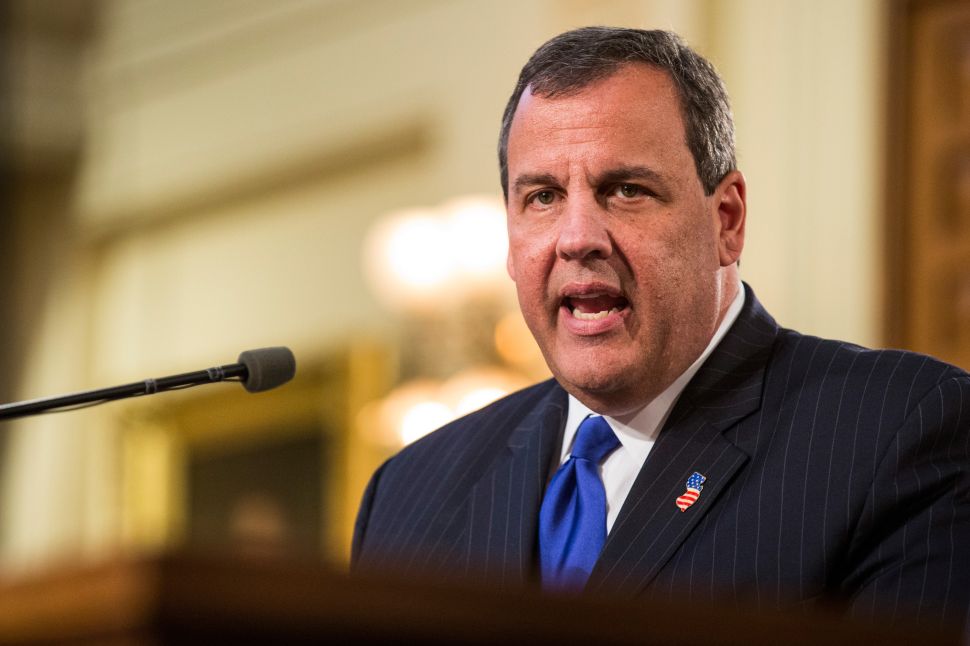 Does the announcement that Gabriel Esteban will depart his job as president of Seton Hall University open up a potential opportunity for Gov. Chris Christie? 
Christie will leave office next January and his next career move has been the subject of much speculation in New Jersey and nationally. Christie wanted a top job in the Trump administration and briefly campaigned for Republican National Chairman, but without success. So far, much of the chatter has revolved around the two-term governor with record low approvals taking a job as a sports radio talk show host, as he's shown off a strong regular-guy connection with callers during occasional guest spots on WFAN.
A college presidency in New Jersey, at the place Christie attended law school, could be an attractive landing spot for the man who hoped to be president right now. Thomas Kean, the last New Jersey governor to serve eight years, accepted the presidency of Drew University during his final year in office.
Christie was the commencement speaker at Seton Hall in 2011, telling the graduates to "be a disrupter in the way that your heart and your mind tells you to be a disrupter."  Many of the students booed his speech, and the dean of the education school, Joseph DePierro criticized Christie's selection as speaker in an interview with the school newspaper. "Someone who is making it difficult for (the education graduates) to get a job is speaking as they get their diplomas."
Christie maintains close ties with his alma mater, and with the Archdiocese of Newark.  The new Archbishop of Newark, Joseph Cardinal Tobin, will be attending the New Jersey Chamber of Commerce congressional dinner in Washington with Christie this evening. (The college trustees, not the church, selects a new president.)  
Seton Hall no longer requires its president to be a Catholic priest. Esteban was the first non-priest to hold the job in more than 20 years. The South Orange-based college announced this morning that Esteban will leave after the spring semester to become president of DePaul University of Chicago.