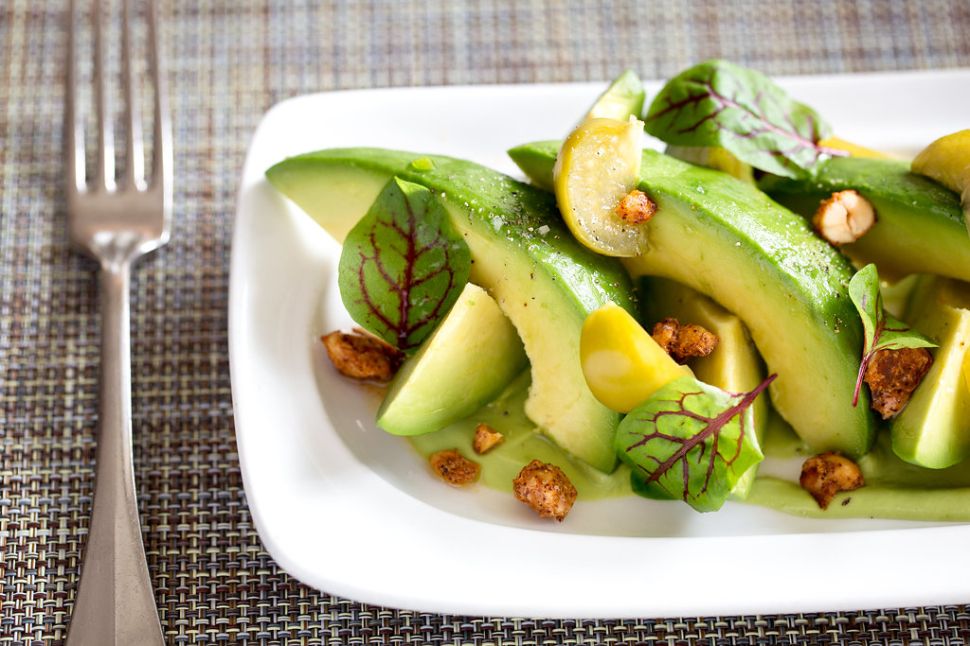 Century City, a 176-acre area largely known as a business district for Hollywood-industry power brokers, isn't the most likely place to become a hot dining neighborhood. But the buzz here should be deafening when the first West Coast Eataly and the Westside of L.A.'s first outpost of beloved soup-dumpling restaurant Din Tai Fung both open at the Westfield Century City shopping center later this year.
In the meantime, the Westfield Century City is where you can find the latest L.A. Shake Shack, because why shouldn't Danny Meyer's Shake Shack and Mario Batali and Joe Bastianich's Eataly be within easy walking distance of each other? This Shake Shack, like the Shake Shacks in West Hollywood, Hollywood and Glendale, has L.A. exclusives including the Roadside Double, a burger with Swiss cheese, Dijon mustard and onions simmered in bacon and beer.
L.A.-specific frozen custard concretes are made with sweets from pastry chef extraordinaire Nicole Rucker of Cofax and Rucker's Pie. We totally understand if you order both the Pie Oh My (vanilla custard and slice of Rucker's seasonal pie) and Churn of the Century (chocolate custard, peanut butter sauce and Cofax double-chocolate donut).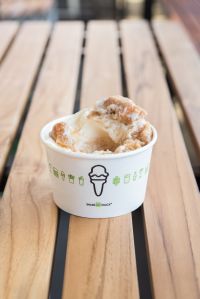 The Westfield Century City, which already has some of the Westside's best Chinese food at the fiery and polished Szechuan restaurant Meizhou Dongpo, will soon also add some of the city's best pizza when MidiCi starts slinging its Neapolitan-style pies later this year. Mall food in L.A. really doesn't suck anymore.
The most elegant food and the best people-watching in the neighborhood, though, is over at Craft Los Angeles, which New York celebrity chef Tom Colicchio opened in 2007. Chef de cuisine Andrew Gavalla, who started as the lead line cook, has been here since the start. 
A decade later, this is still where you'll see agents discussing million-dollar scripts during power lunches of avocado salad with tomatillo, sorrel and spiced peanuts. (Remember when more people used to eat avocado salad than avocado toast?)
At dinner, the room is full of dressed-up guests out for a big night, perhaps a feast featuring roasted duck breast, assorted mushrooms and a gorgeous and soul-warming plate of rigatoni with Italian sausage and green garlic. And this being L.A. high society, you can order avocado salad for dinner too.
For dessert, pastry chef Shannon Swindle concocts playful and delightful combinations like huckleberry and cranberry pie with pecan streusel and burnt cinnamon ice cream. The sourdough monkey bread with banana and black walnut ice cream is a showstopper.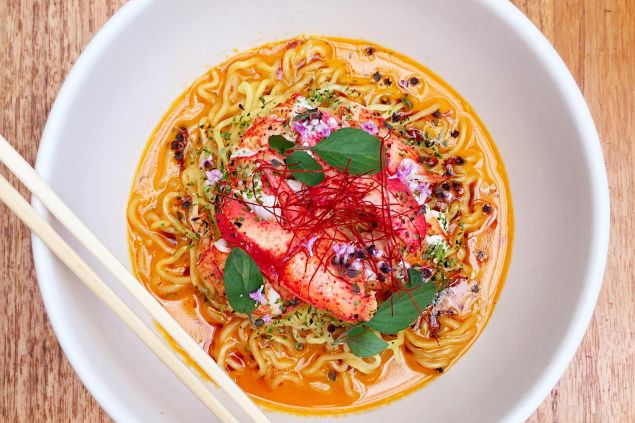 Another popular spot in Century City is, of course, Hinoki & the Bird, which we've raved about before. This is where chef Brandon Kida makes wondrous wild boar ribs with Szechuan peppercorns and serves crispy suckling pig with apple and chili jam. And three words: butter lobster ramen. This, like Craft, is a destination restaurant in a neighborhood that's going to burn bright in 2017.