Rep. Josh Gottheimer (D-5) was just elected to represent New Jersey's fifth congressional district in November, but the list of potential Republican challengers to his seat continues to grow. Bergen County businessman Charles H. "Chuck" Shotmeyer is the latest to be floated as a potential midterm challenger for Gottheimer in the 2018 contest.
According to a source, Shotmeyer is weighing entering the race and attempting to bring the previously Republican-leaning district back into the fold for the GOP.
Chuck Shotmeyer and his family have deep ties to the Bergen County Republican Party (BCRO). His father, Charles P. Shotmeyer, is the CEO of Shotmeyer Bros. Heating and Air-Conditioning. Chuck Shotmeyer is President of Shotmeyer Bros. and is close with Bergen County Republican Organization Chairman Paul DiGaetano and is the finance chairman at BCRO. According to filings with the New Jersey Election Law Enforcement Commission (ELEC), Shotmeyer has donated thousands to Republican campaigns. Those filings show the potential for big money to enter the race in 2018, something that will be critical against Gottheimer's ability to bring in substantial donations.
Since he has never held elected office, Shotmeyer's potential candidacy also holds the particular appeal of having no public record to attack.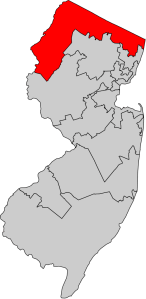 A number of Republicans were reached for comment but would not speak on the record regarding Shotmeyer's potential candidacy in the congressional race. According to one source, Shotmeyer is currently focused on DiGaetano's state senate campaign in New Jersey's 40th legislative district. The source said he is unlikely to make an announcement about whether or not he will run until after the June 2017 primary in that race.
DiGaetano said that he had not heard anything about Shotmeyer's potential candidacy but that the he thinks Shotmeyer would be a good candidate were he to enter the race. However, according to DiGaetano, it is too early to look at the 2018 midterms.
"Clearly the focus right at this moment is on the gubernatorial race and the legislative races here in New Jersey," DiGaetano told PolitickerNJ. "Anybody that gets out there for a congressional race right now is kind of stepping on those races and overshadowing those races, which is not really a good idea."
The list of potential challengers to Gottheimer's seat also includes Fox Business host Lou Dobbs, state Senator Mike Doherty, state Senator Steve Oroho, Assemblymen Bob Auth and Parker Space, former state Labor Commissioner Hal Wirths, and former Rep. Scott Garrett.