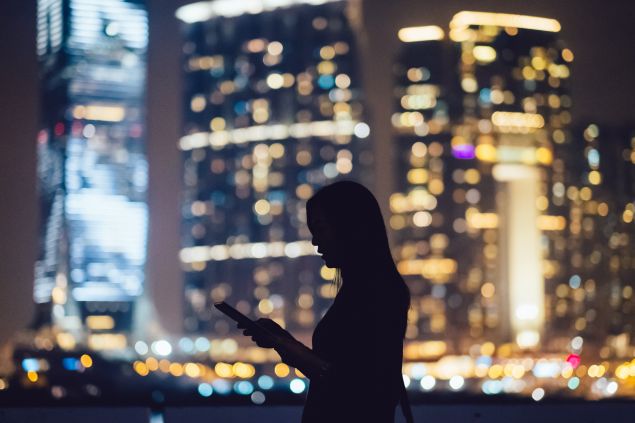 Could things actually be looking up for me in the romance department? I wondered this last week, not without some skepticism. When it comes to certain areas of my life, especially dating, things can end as quickly as they begin.
Ad man, the newly divorced-man-who-works-in-advertising asked me out again the week following our first date. Once again, we had a lovely evening,  a fabulous dinner and then went back to my place.  I felt so comfortable around him it was alarming. Trying to convince myself to just let go and enjoy things was beyond my reach, though. My instincts were screaming that something wasn't 100% right.
"Ad man sounds great!" said my advice-counselling friend Madge, as we finished a class at Soul Cycle. "I like him. He seems so fun!"
"I like him too, but things usually go wrong about now." Madge scolded me for thinking negatively. "My guard is up," I explained. "The time we've spent together has been great for me but it's hard to guess what he's thinking. If it's anything similar to my feelings post-divorce, it will be hard for him to embrace someone new – in every way."
I remembered back to the early days of singledom, throwing myself into some not so great dating situations, often finding myself thinking that seeing anyone at all was a mistake. Even though ending my marriage was my choice, it didn't make me thrilled about it. Needing to grieve is a real thing.
At first male attention was wonderful for me as a new divorcee. Finding a distraction made it easy to put off accepting my marriage was over and I was truly single. This was not a nice state for me to be in and it was a real struggle for me to understand what had gone wrong in my relationship and to see why new dates were not leading anywhere. It wasn't an easy time. There was a barista who was over-zealous about biting me and leaving other women's panties around his apartment. After getting fucked literally and figuratively on an overpriced, uncomfortable sectional sofa by a  male friend, who was no longer someone who  cared to have me in their life, heartbreak followed again. The same disappointments seemed to be beckoning through my interactions with Ad man.
After you hook up with a friend, something changes in the dynamic in the relationship. Often, it's the female who starts throwing around a million what if's and scenarios in her head, which was exactly what I was doing. The uncomfortable sense of trepidation returned as texts from Ad man after two dates—were now becoming sparse. He wasn't the kind of guy who would ghost someone, but he was definitely backing off.
"Maybe he's really busy. His job is so demanding." Hillary, the friend who had re-introduced us after many years, said, trying to think of reasons why he didn't seem to want to go out with me again. "I know he likes you."
Sure, he liked me as a fellow human being but so does my manicurist.
There wasn't a third date. Ad man was suddenly busier than ever, which was to be expected, after all he was a modern day Don Draper. It was time to accept that he simply wasn't that into me after all.
We were friends who went out a few times and ended up locking lips years later. I couldn't be mad, if anything, it was annoying for me to have fallen for him because that was the truth. Not wanting to wait any longer, obsessing and agonizing after three weeks of not hearing from him. So of course, eventually sending him a text seemed like the only thing to do.
"I'm sensing you're not really into meeting up with me again. If that's the case, you can tell me. It's okay. I think you're awesome and fun, but I know you've gone through a lot this year. So I'm throwing it out there."
Dreaming of this immediate response: "Of course I want to see you! Sorry I've been so busy. Let's go out tonight." Instead, disappointment crashed in with his reply as he texted: "Thank you so much for that. I'm a bit scattered, and I'm just not sure I can see you right now."
I teared up, upset, but appreciative at the same time. Not wanting to hate him, my feelings were a mixture of sadness, rejection and confusion. There was also relief at finding out exactly what the truth was. For all I knew, we had been in the friend zone all along and that's how he perceived me from the get go. Even though the answer from him wasn't the dream, it was honest. He didn't know my perspective or my desire to be perceived as more than a fun friend to hook up with.
"I want to hate Ad Man," Madge said. "I actually can't think of any reason why."
"Don't hate him. He's nice, but that just makes me more frustrated. Most guys would just string me along." After what seemed like decades of dating on the east and west coasts, this wasn't the first guy offered a chance to opt out. But it was the first time anyone had been nice enough to not bullshit me.
"Are you still going to keep in touch with him?" Madge asked.
"Maybe." I laughed. " Suppose we'll see." Madge put her arm around me.
"Well fuck him all around!"
For a fleeting second, those two dates with Ad man were a small taste of what a relationship could look like, for me. I had considerably raised the bar, being with someone earning a decent living who was fun, kind and sexy. In that extremely short amount of time, I hoped that for a moment something there had potential and the feeling was mutual. Maybe I would find it again one day, for good.