The Vans Warped Tour might seem like a distant memory, a far-off parking lot in the sky where Converse, studded leather belts and jelly bracelets dance on blazing asphalt and mud. However, despite recent controversy, the Warped Tour is still alive and well.
Veterans of 12 Warped Tours, ska band Less Than Jake haven't just established themselves as mainstays of the tour at this point; since forming in 1992 their music has become synonymous with the festival.
We'll have to wait until summer to remember to see if Less Than Jake play their 13th Warped Tour, but the Gainsville, Fla., band is currently on a co-headlining tour with the California-based reggae/rock act Pepper, in support of their new EP, Sound the Alarm, released earlier this month.
[youtube https://www.youtube.com/watch?v=y8yvtX9GzHA&w=560&h=315]
Despite their status as Warped Tour lifers, unlike many of their Warped colleagues who've broken up, their albums cast into the bottom of the discount bin at Hot Topics everywhere, LTJ and Pepper can still put on one hell of a live show.
Both have a knack for singalong anthems, a certain frat-star appeal (LTJ is a University of Florida band), and devoted audiences who still feel comfortable moshing. While the world has changed a lot since LTJ first burst onto the skate-punk/ska scene, their music hasn't (although now it's admittedly a bit more introspective).
The band recently played the carpeted former movie theatre PlayStation Theater (We The Kings played there over the weekend, and Simple Plan is coming up) in the middle of Times Square. Less Than Jake shot out toilet paper and confetti, before bringing members of the audience onstage with them, as they've done for decades. Surprisingly, there was no skanking to be seen, zero studded belts and not a single pair of checkered Vans in the circle pit.
While the winter tour kicked off on Inauguration Day, neither band's music is particularly political. "Our fans are really just awesome people who want to have a good time—nothing serious. They want to escape, they don't want to think about news, they just want to have a good night," Kaleo Wassman, lead singer/guitarist of Pepper, told us backstage.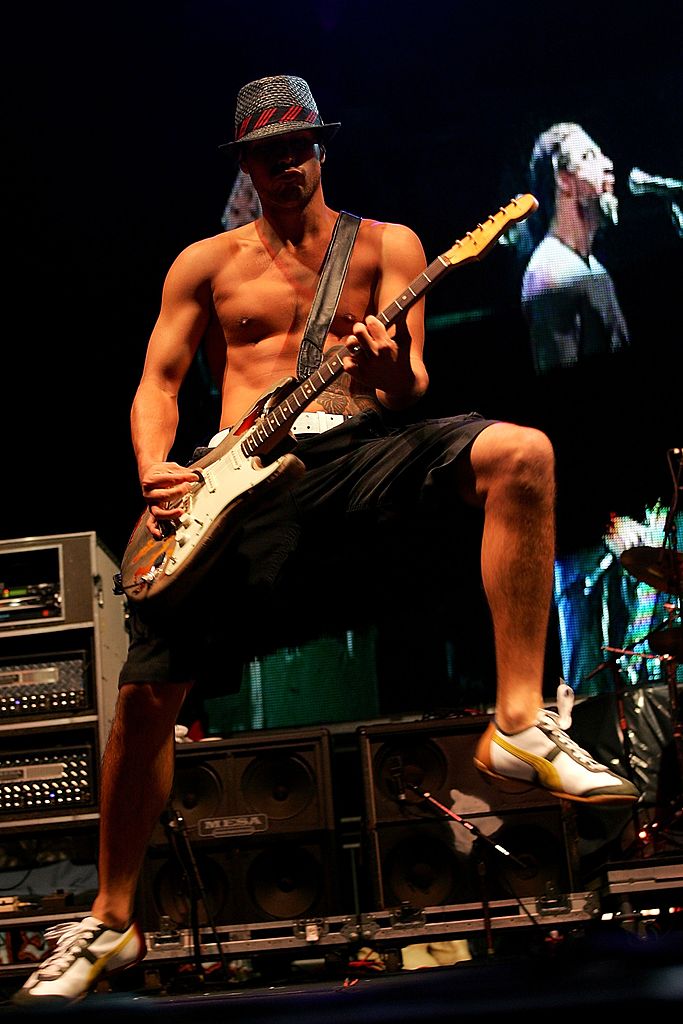 While LTJ was among the first bands to play the Warped Tour in the mid '90s, helping to make the festival into what it is today through the rigors of constant touring, when Pepper joined the tour in 2001 the dub reggae band literally had to work their way onto the circuit.
"In order to get on that tour we had to build a stage, so we built the Volcom stage everyday," Wassman said. "We could theoretically build the stage and play immediately on it, or we could play last and we would tear it down, pack it up into semis and drive it in a van with no A/C."
For a band that sings mostly about beer and babes, lucky for Pepper the band's years of hard work haven't dampened their chill vibes. "My favorite place to play is wherever we're playing today," Wassman said.
Even if that's the middle of Times Square on a frozen day, it's always the Warped Tour somewhere.