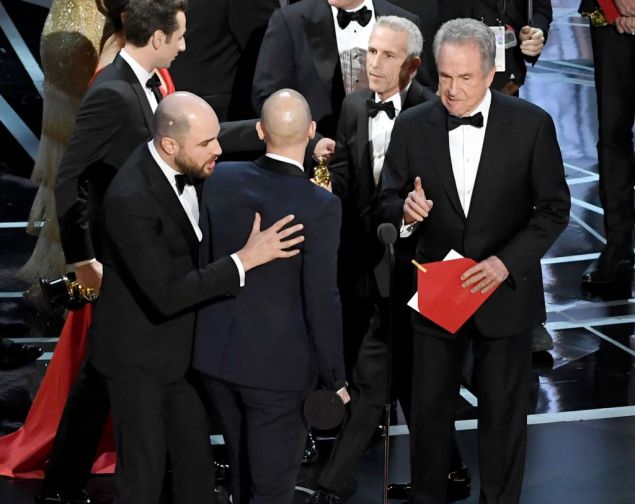 Welcome back to tvDownload's social media column — written for the people and by the people, like some kind of millennials' Pravda. It's where you can come to find out what the internet is saying about your favorite shows, and to see what new stuff might be worth checking out. You do want to fit in with the rest of us, don't you, comrade?
The Independent Spirit Awards aired this week, hosted by Nick Kroll and John Mulaney…
Two men who very much love each other.
Moonlight cleaned up, taking home the highest number of awards in the ceremony's history.
Molly Shannon for the win!
Welp, it looks like Casey Affleck's doing a thing.
A pigeon on the carpet? That is so indie.
There was, of course, another awards ceremony this week. A little something called the Oscars. That night, memes were born.
https://www.instagram.com/p/BRAUHcUA7ev
https://www.instagram.com/p/BRAT8aJlW5e/
https://www.instagram.com/p/BRATbBTBgR1/
https://www.instagram.com/p/BRAcG-pBf1Q/
And many jokes made the rounds.
https://twitter.com/bobpowers1/status/836042083580403714
And then there was the most insane twist ending of all time!
https://twitter.com/RonanFarrow/status/836095391867219969
Conspiracy theories abound! Will this mystery ever be solved?
https://www.instagram.com/p/BRAUJFeg5YY/