SpaceX is set to launch its Dragon cargo spacecraft atop a Falcon 9 rocket on Saturday, February 18th for a NASA-contracted mission to the International Space Station that will deliver supplies, scientific instruments, and hardware to the crew of the orbiting laboratory. The mission will also usher in a new era for SpaceX as they christen their use of the launch pad, which will help fulfill the company's most ambitious space-faring goal: the colonization of another planet.
The mission will be launched from the iconic Launch Complex 39A at Kennedy Space Center which saw the liftoff of Apollo 11 as well as many Space Shuttle missions that helped place the Hubble Telescope and the space station in orbit. SpaceX will conduct a hold-down firing of the Falcon 9's engines this weekend at the historic launch site in preparation for next Saturday's liftoff of Cargo Resupply Service Mission 10.
Launch Complex 39A has not been used since 2011 and is now leased by SpaceX for future launches of the Falcon 9, the upcoming Falcon Heavy, and one day, the Interplanetary Transport System which CEO Elon Musk hopes will shuttle humans to Mars.
The infrastructure of Launch Complex 39A has also been renovated by SpaceX to accommodate NASA's Commercial Crew Program, in which the federal space agency has contracted the Hawthorne, California-based private space firm to shuttle astronauts to the space station beginning sometime in 2019.
SpaceX will utilize its still-in-development Crew Dragon spacecraft (a variant of the Dragon being used for next Saturday's cargo run) to transport NASA astronauts to low-Earth orbit after being launched from LC-39A. These commercial crew missions will mark the first time a manned spacecraft has been launched from American soil since 2011—after the Space Shuttle made its final flight in 2011, NASA has been dependent on the Russians for ferrying their astronauts to the space station (at a cost of around 80 million dollars a seat).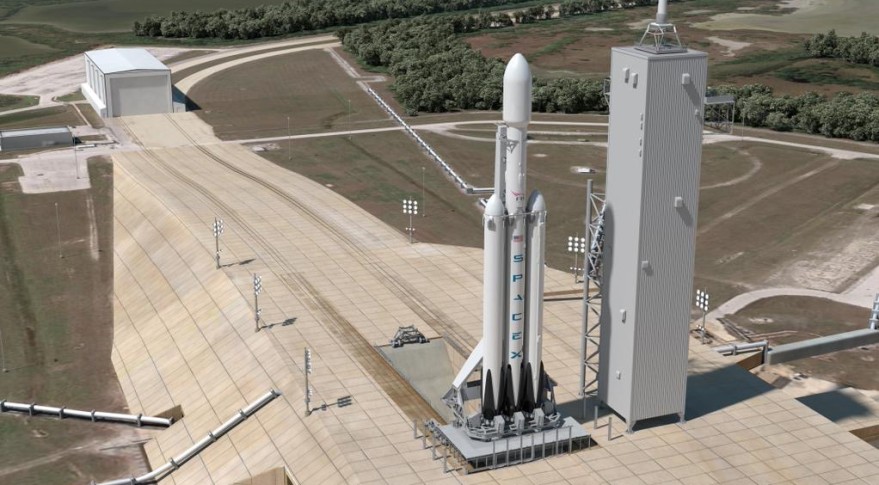 Until then, SpaceX has plenty of missions to keep the firm busy. After an explosion of its Falcon 9 rocket destroyed a customer satellite and Cape Canaveral launch pad, SpaceX was grounded for 4 months before returning to flight last month from California's Vandenberg Air Force Base. With its Falcon 9 back in action and now that LC-39A is ready, SpaceX intends to catch up with its long manifest of scheduled private commercial satellite deliveries by launching every 2-3 weeks this year. The aerospace company reportedly has 70 missions on its backlog worth over $10 billion combined.
These launches will include a few landmark events for SpaceX. LC-39A will see the first flight of the Falcon Heavy which Musk claims will be the most powerful rocket in operation by a "factor of two" and will have deep space capability for launching uncrewed scientific missions to Mars. SpaceX also hopes to achieve the first launch of a "flight-proven" orbital-class rocket that was safely brought back to Earth following a previous mission.
Just a few weeks ago at its McGregor, Texas rocket development facility, SpaceX conducted a successful static fire test of the Falcon 9 booster that launched Cargo Resupply Mission 8 last April. That resupply service launch also resulted in a milestone for SpaceX—the first successful landing and recovery of a rocket on their autonomous drone ship at sea, the Of Course I Still Love You.
This recovered Falcon 9 booster will be reused for the upcoming delivery of the privately-owned SES-10 satellite—a mission that will also be launched from LC-39A sometime in March of this year. Elon Musk says this mission, if successful, will be an important milestone for SpaceX as the firm's long-term goal is to send humans to Mars for permanent settlement and make humanity a multiplanetary species. Musk claims that rocket reusability is the key to accomplishing that.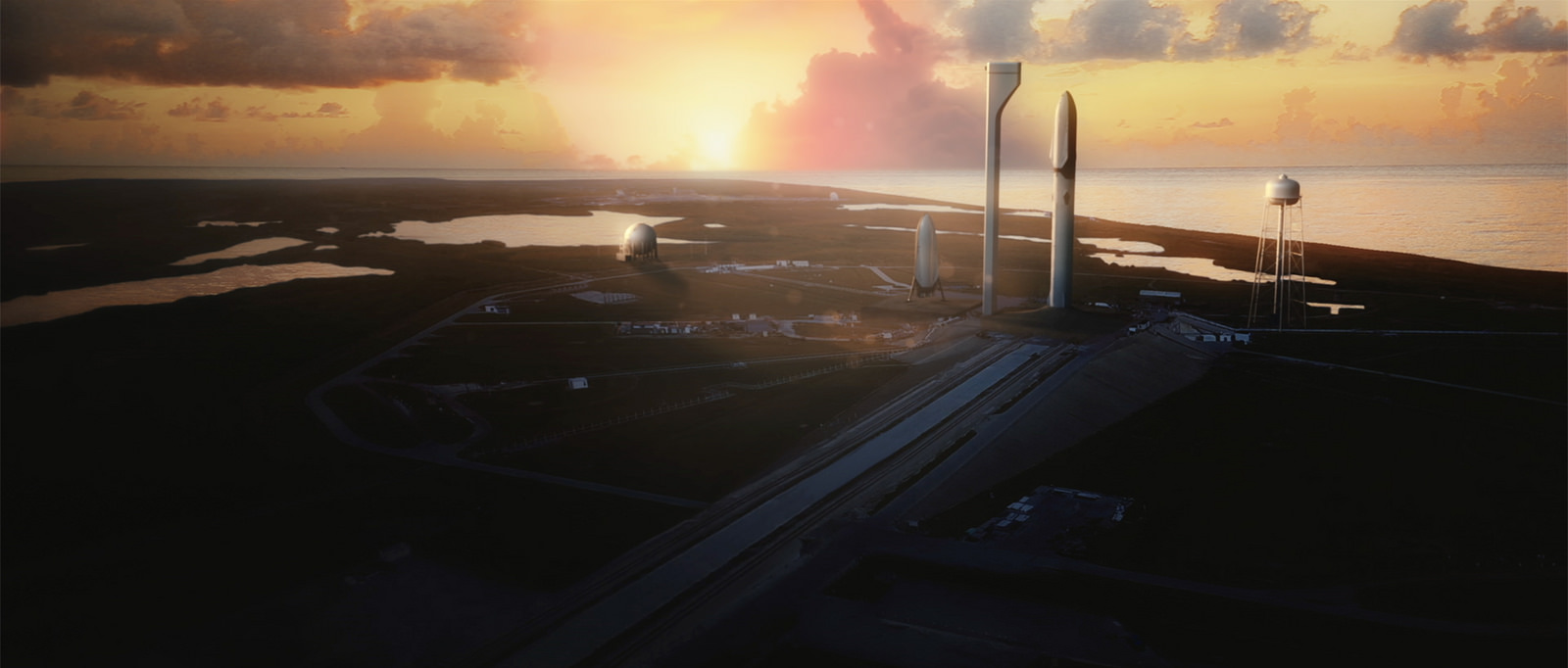 This year will be a real test for SpaceX to see if they can clear that backlog of launches, push forward with the monumental tasks of flying the powerful Falcon Heavy that will help establish cargo route with Mars, and fly a reused orbital rocket for the first time in aerospace history. Elon Musk hopes that these steps will culminate into his grand vision for sending colonists to Mars in over a decade from Launch Complex 39A and next Saturday's liftoff which is slated for 10:01 AM ET from the historic NASA site, will clear a path for SpaceX to pursue those ambitious goals.
Robin Seemangal focuses on NASA and advocacy for space exploration. He was born and raised in Brooklyn, where he currently resides. Find him on Instagram for more space-related content: @nova_road.