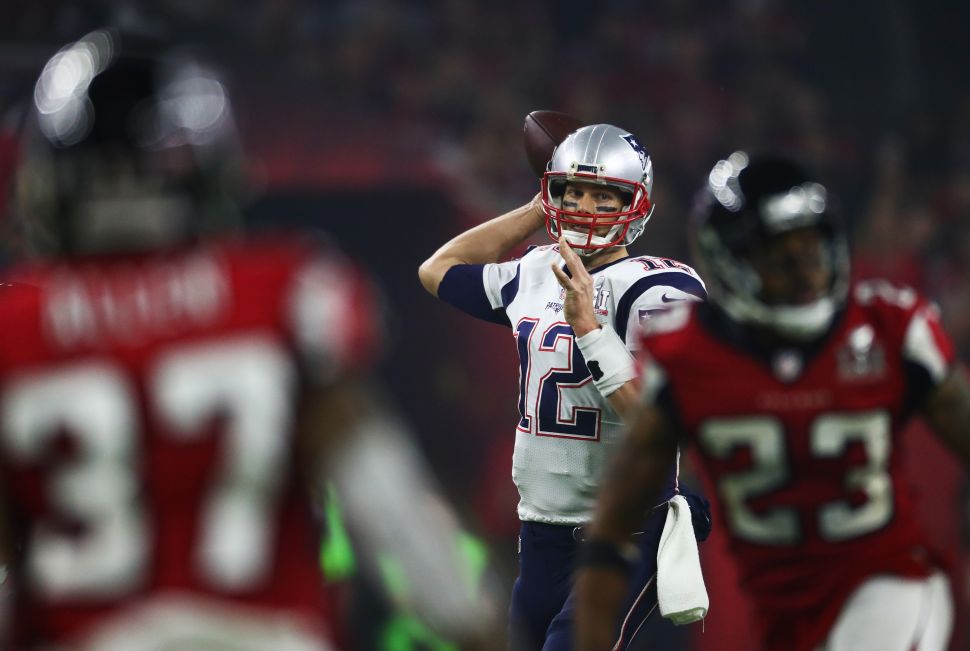 After every Super Bowl, pundits weigh in on which ads were the best and worst. But those lists all focus on what was entertaining, rather than which ads are likely to boost sales. In that respect, Super Bowl commercials tend to struggle—no matter how funny or poignant they are. Last year, only one-third of viewers of the typical Super Bowl ad could connect the spot to the brand being advertised.
This year, advertisers shelled out at a rate of $10 million per minute for Super Bowl media buys—plus tens of millions for creative, production, agencies, PR and associated costs. As ever, there were more duds than triumphs, but some brands did manage to pull out a win.
Winners:
Buick: The first rule of advertising is to ensure your creative could not possibly be associated with another brand. For the past several years, Buick has built a campaign based on the premise that people express disbelief that this great-looking car is a Buick. They wisely built on this existing concept for the Super Bowl, introducing the line early in the spot and focusing on it throughout. Buick gets bonus points for finding a way to integrate celebrities without distracting from the brand.
Bai: Everybody loves Christopher Walken, and Justin Timberlake's no slouch either. But without brand-building creative, the commercial would have flopped. They spent a significant amount of time establishing the characters, but when Walden chants "Bai, bai, bai" and you get that he's not saying "buy," that's what you remember from the spot: the brand.
The Wonderful Company: This in-house agency produced two solid spots, one for its Fiji Water product and the other for its Wonderful Pistachios range. Each of these focused on the brand, which is more rare in ads produced by external agencies rather than in-house. At only 15 seconds each, The Wonderful Company also got a good deal and made the most of limited time.
OT advertisers: With the first overtime in Super Bowl history, brands promoted just before New England clinched the win nabbed a considerable triumph—a hyper-engaged Big Game audience, without the inflated price tag.
Losers:
Squarespace: Easily the worst use of a celebrity this year, Squarespace paid John Malkovich to promote John Malkovich and his new fashion line. His reps earned every penny of their commission for negotiating this sweet deal. Squarespace? Go back to square one.
Hyundai: They tried to leverage the military to tug at heartstrings, but the creative had nothing to do with their cars. Like Snickers, Hyundai made the mistake of thinking live media is compelling no matter the context. But it's really just another thing marketers need to deploy with more care and consideration. The ad felt manipulative and didn't build brand equity with viewers.
Alfa-Romeo: How do you say "big mess" in Italian? Owned by Fiat Chrysler, the manufacturer used different ad agencies for each of their three spots, and it showed. With no consistent narrative or messaging, the result was confusing and pointless.
GoDaddy: The web hosting company paused its 11-year run of Super Bowl advertising in 2016 after a controversial 2015 spot caused a public backlash. This year, they teased a deliberately weird campaign that didn't provide any real clues as to what they're advertising. The hope was that people would care enough to go to their website to figure it out. Good luck with that.
Anheuser-Busch: There were some real face-palm moments for the brewing company this year. First, Bud Light's target consumer is in his twenties, but they brought back Spuds Mackenzie, a mascot from 1987. As the kids say: no1curr. Ditto AB's approach with Busch, with a spot recalling the "Shhhh" sound. There's no way to win with old, forgotten brand equity that lives on only in the minds of the brand and their ad agency.
Ultimately, Super Bowl LI was a mixed result for sports fans. Yes, they got a great game—but one tainted by too many preachy ads. People just want to watch a football game without being lectured or "educated." Viewers were out of luck on that score this year. Audi, Budweiser, AirBNB and others were eager to push causes down consumers' throats despite widely acknowledged, near-universal political fatigue in the United States.
Just another reason that, in 2018, marketers will need to get outside of their bubbles and consider what will resonate with people who don't work in advertising and media. Because if you want people to buy what you're selling, not alienating them is a good start.
Jeri Smith is the CEO of advertising research firm Communicus. Her clients include Fortune 100 companies and the top advertisers in the United States. She has contributed to Fox Business News, Wall Street Journal Live, Forbes, Ad Age, The Drum, and more.