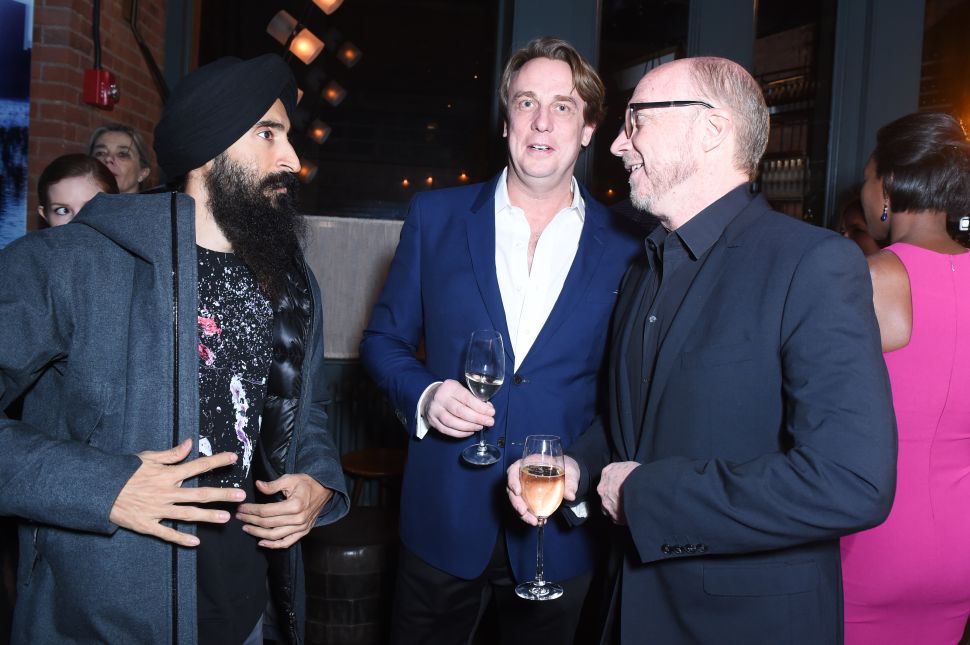 Power couple Stephane de Baets and Sabrina Huls rallied their crew of PYTs on Saturday night for an unforgettable evening at Chef's Club. Rather than another seated dinner, the boîte played host to a cast of scantily clad burlesque dancers who writhed through the pre-dinner cocktail hour, literally roping in guests like Waris Ahluwalia,  Ben Watts, and Olivia Palermo into their acts as the Armand de Brignac champagne flowed freely.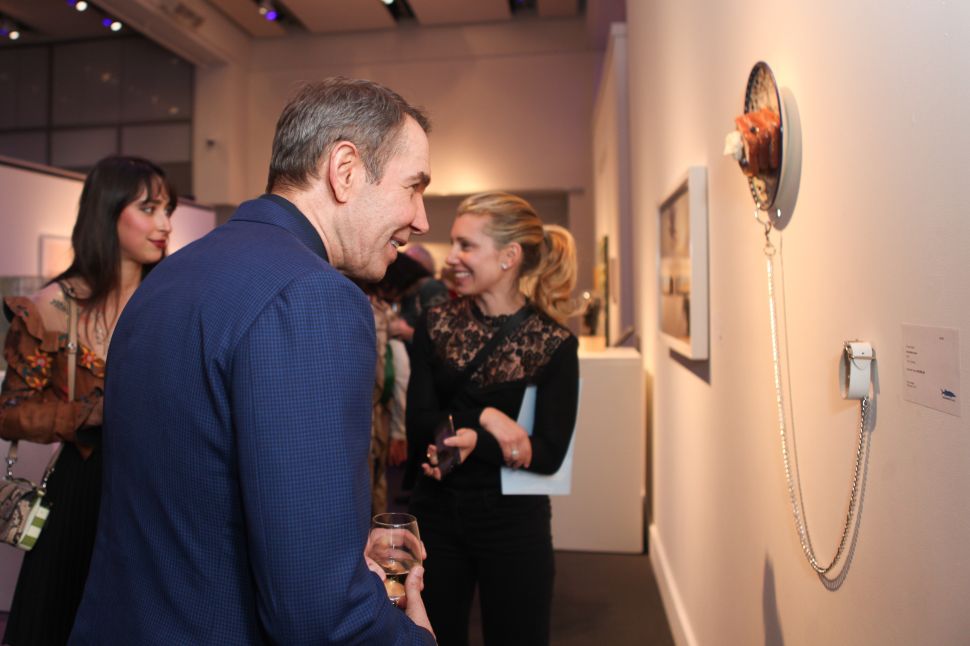 The old and new guards of the art world came together on Monday evening at Sotheby's on the Upper East Side at Art for Water to benefit Waterkeeper Alliance, the charity aimed at protecting nearly 2.5 million miles of waterways on six continents around the globe. Blue chip modernist, and event co-chair Jeff Koons was there to see off a selection of works sold at auction later in the evening to the tune of $700,000, but he particularly admired the surreal food sculpture donated by Chloe Wise. The twenty-something, New York-based artist is known best for her hilarious "it-bags" made of bread, which first debuted in 2013. Other notables snapping up works included tennis champion John McEnroe, music exec Ron Deisener, and Robert F. Kennedy Jr.
Tuesday began high above 5th Avenue at Rockefeller Center where the cold weather had everyone dreaming of a resort getaway, thanks to One & Only Resorts, which held a party to mark the reopening of their Paradise Island, Bahamas "Ocean Club" property. All aspects of the festivities – down to the beach-ready food and tropical drinks – were inspired by the luxury getaway, leaving many One & Only evangelists including Hilary Rhoda, Aerin Lauder, and Chef Jean Georges Vongerichten all pining for a day in the sun.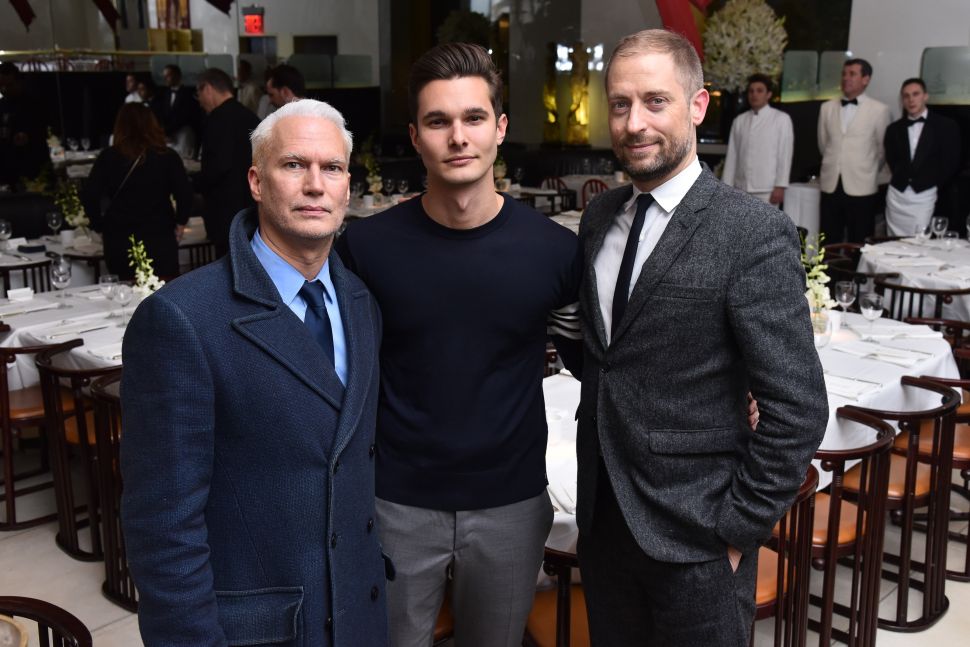 The rest of the night belonged to Out of Order Magazine, which marked its fifth anniversary with a blowout dinner at Mr. Chow's. The late night gathering underwritten by Bulgari, who has advertised with the mag since its first issue, always turns into a fashionable cafeteria full of photographers, models, architects, and designers, and this year was no exception. Peter Marino arrived in his full leather regalia, sitting next to photographer Sebastian Faena, and to his left, male model of the moment Jon Kortajarena who broadcast the evening to his 1.1 million Instagram followers.
Alex Assouline and grand daughter to director Ridley Scott, musician Cuba "Tornado" Scott, held court at their respective tables with the likes of The MoMA's Klaus Biesenbach and former Calvin Klein designer Francisco Costa, but at the center of it all was Out of Order Editor-in-Chief Dorian Grinspan. In 2012 he was the little-known, 20-year-old wunderkind who launched the publication, but 5 years later he is now the ringmaster to the quarterly tome that garners such widespread support. Ultimately, this was his night to cut loose, and thus, he and most of the party guests wound up doing just that by dancing atop the tables inside the usually reserved uptown eatery. 
Womenswear designer Hanako Maeda of ADEAM celebrated five years of success with a dinner at The NoMad Hotel devised by the Michelin-starred mastermind, Chef Daniel Humm. Surrounding Maeda were loyal supporters including filmmaker and brand muse, Julia Loomis, creative duo Tenzin Wild & Magnus Berger, and Japanese pop sensation Shishido Kavka who closed the ADEAM show earlier in the day with a head-banging drum solo. Model Lindsay Wixson also made a late arrival; coming straight from the La Perla runway show, just in time to snack on a slice of birthday cake and to take in a performance by Justin Vivien Blond who belted her crowd favorite, "Glamour is Resistance."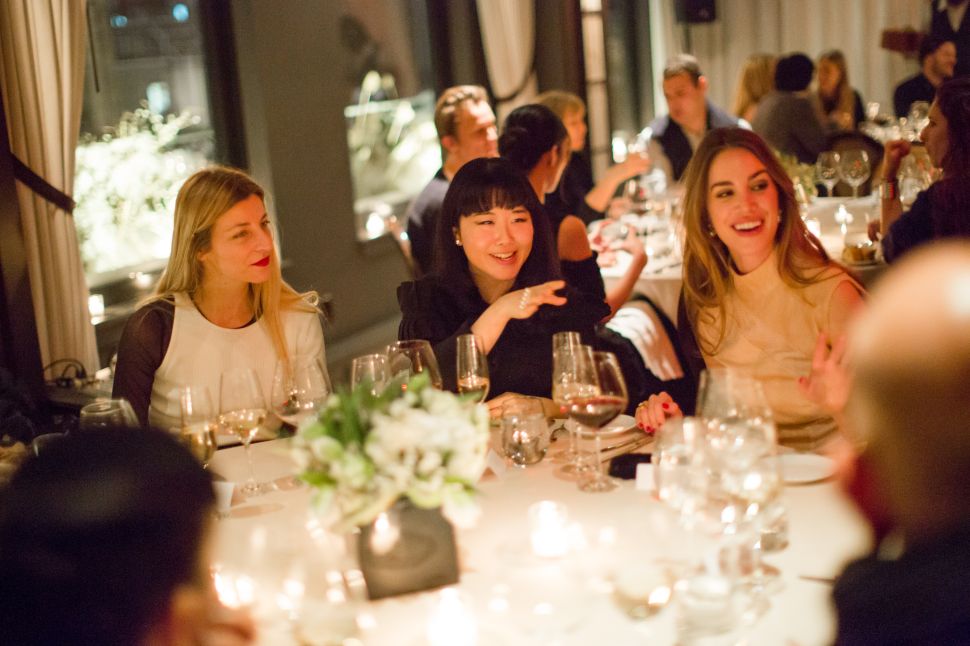 Shindigger is Observer's weekly party column, written by Zachary Weiss and published every Friday morning, recapping the best parties in New York City and beyond.