Chaotic, blurry, manic: I wouldn't use these words to describe day-to-day life in Los Angeles. In fact, Los Angeles is trying to assuage these stereotypical notions of metropolitan life. It is hard to think of L.A. as a city that has its face in the concrete. Los Angeles is a city of light, a natural beacon for creatives who have come West to look for unique innovation. And that innovation is not trapped in small spaces, as you might find it in Manhattan.
Los Angeles provides a lens where you can take an acute look at your vicinity. This has manifested in the minds and hands of L.A.'s creative network, one that lies beyond that of music, movies and television. Designers, makers, and artisans alike have embraced Southern California's natural environment and manifested it in their aesthetic prowess.
That seems to be why jewelry designers based out of Los Angeles seem to blend their compositions with this radiant energy. They look for the lost beauty that can be found in the humdrum wholesale market. Does anyone else think the minimalist trend is becoming a bit banal? I want thick layered chains, chunky metal, raw stones—I want molten lava hanging from my neck.
In the City of Angels, it isn't hard to find compassionate, truth-seeking, truth-speaking women. But when we can find women entrepreneurs that have a deep affection for adornment, we must celebrate. Meet the ladies behind Bluebeard, Unearthen, and JHannah.
These women share a lot in common, aside from the fact that they are obsessed with jewelry. For example, none of them are native Angelenos. It's common trend to be a transplant in L.A., but most people move here for entertainment. Now, we see creatives and artists moving to the West Coast for the freedom of space, solitude, light and affordability.
Each of these brands call a different pocket of the expansive metropolis their home. Unearthen is east in Mt. Washington, Bluebeard is west in Culver City and JHannah is south in West Adams. In each of their neighborhoods, they have the resources to create within their living spaces. L.A.'s other attraction is the robust Downtown Los Angeles jewelry district. Here, vast amounts of production take place daily. Even if their headquarters are across the globe, jewelry makers are sourcing their production in DTLA.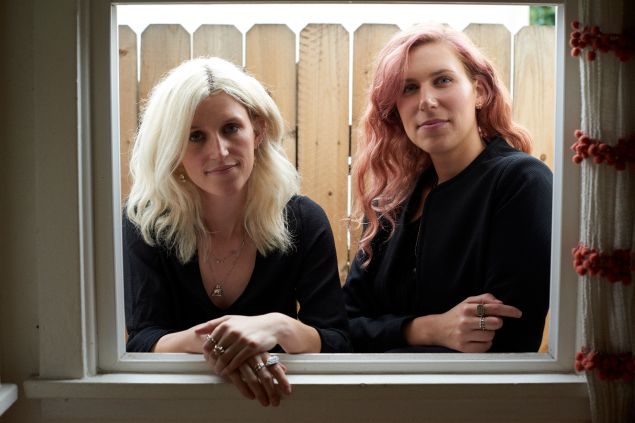 A common thread between these three designers is paying respect to their lineage, specifically their mothers and grandmothers, including the tales they told, their environment, their style. For sisters Emma and Sofie Lyddon of Bluebeard, the brand's inspiration stems from their familial ties to the desert.
"We are attached to the beauty, the earth, the different colors you find in the desert. It has a different energy than different parts of the country," they told the Observer. "We are part Native American and grew up with our mother reading us Native American folklore. That with the combination of our Grandmother's love for travel and Egyptian jewelry has spiraled into Bluebeard."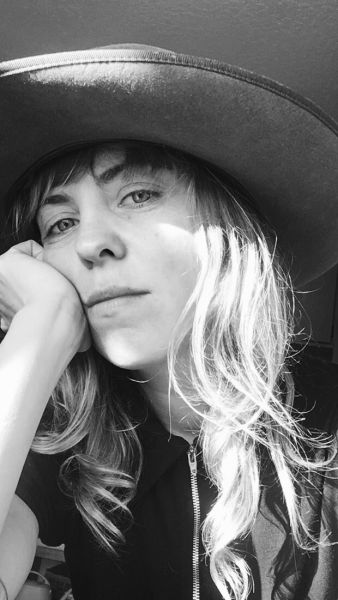 The attraction that Unearthern's Gia Bahm feels towards jewelry can be traced back to her mother. "I remember being a little kid. My mom wore no make-up [and was] pretty simple with her outfits. There would be a special occasion where she was going out for the night and she had all southwestern turquoise. She had a big beautiful ring, a necklace, and a bracelet. That was it. It was so striking and stunning to me," she reminisced.
Similar to Bahm, the running theme behind Jess Hannah's work at J.Hannah is a modern take on vintage pieces. "The spark that started my love for jewelry is my grandmother and her pieces. I inherited a lot of mid-century and antique pieces from her. I like the look of a cleaner version of something, none of my stuff is trend-driven," she pointed out. One of her capsule collections features a varied array of pieces inspired by a beaded cast of one of her grandmother's vintage bibs.
Each of these three indie L.A. designers takes the tales of their matriarchs and transforms them into physical elements that tell the story of who they have become as women. "The idea that everyone has something they carry everywhere is a uniqueness unto itself. Each person has their own story," said Bahm.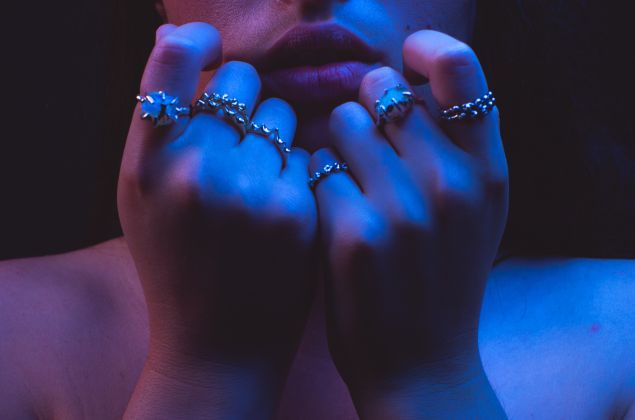 Jewelry is something that becomes a part of who you are. You have it on you at all times. You shower with it, you swim with it, you are naked with it; it's an extension of yourself. When we combine the sentimental values of womanhood with the physical embellishment of jewelry, we create an aesthetic connection. In L.A., this sweeping wave of creativity has blossomed some of the most creative jewelry designers in the US.
Looking to add a piece of L.A. jewelry to your collection? Here's what we suggest starting with: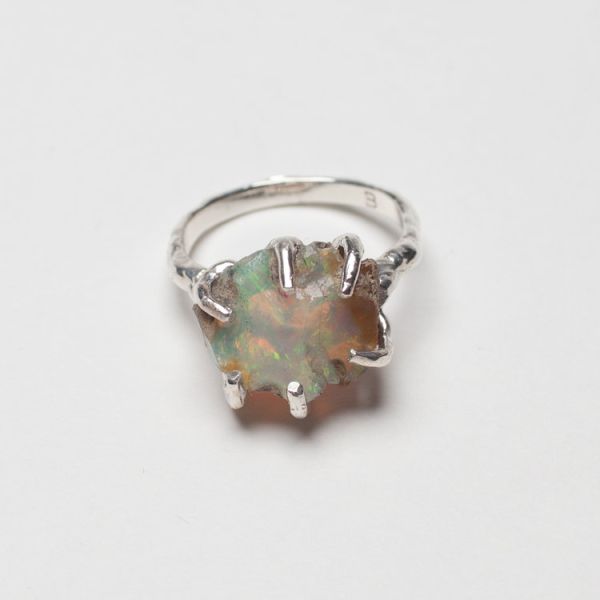 Bluebeard: The Mundo Rough Opal Ring. The draw of his bauble has something to do with the uniqueness and idea of the rough opal. No stone is alike, so it's always a custom or one-off piece. Plus, opals have great healing properties.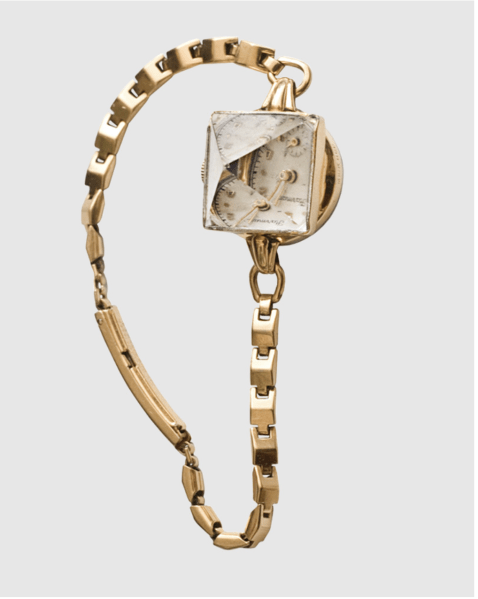 Unearthen: Watches. Bahm put her own spin on watches from the '20s to the '40s, that are properly functioning. "I wanted to change [the] idea of time; where it becomes not such a stressful thing or something you always needed to know," she explained. "These pieces you can gaze at and have a soothing experience. I put a clear quartz pyramid on top of it, so it fractures time and also becomes a statement piece of jewelry."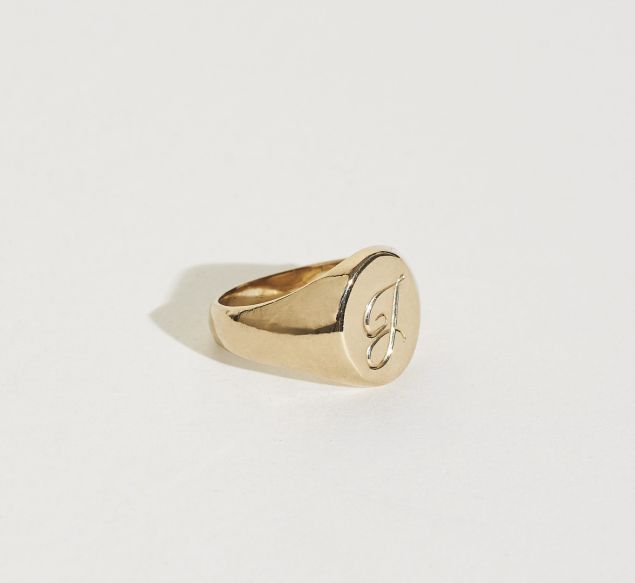 J.Hannah: The Pinky Signet. Historically, signet jewelry represented a physical marker of identity—used like a stamp to mark documents or add a seal of significance. These pieces are a modern reinterpretation of the idea, in classic shapes engraved with a small, unique detail. What makes J.Hannah's most special is that they are hand engraved by an Artisan.