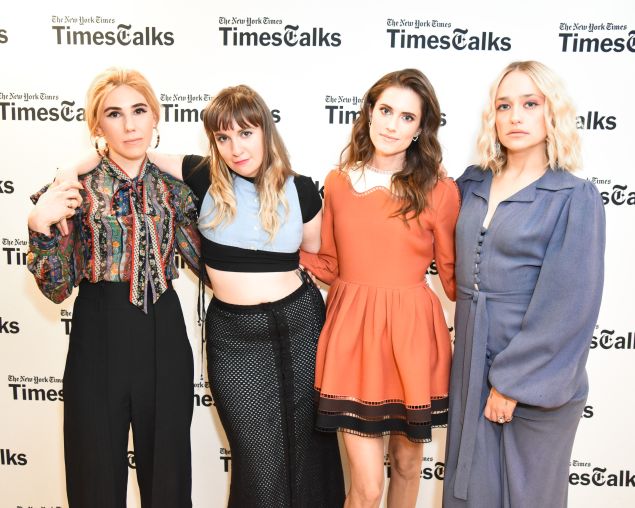 It may have been Hannah Horvath who, while high in her parents' hotel room, declared that she was "the voice of her generation," but it was Lena Dunham who got the first word at TimesTalks' Farewell to the Cast of Girls event on February 1. Cutting off moderator and friend Jenna Wortham, Dunham announced to the room, "I know she should be allowed to start but I just wanted to say…"
That's how an hour-long panel began, at New York University's Skirball Center for the Performing Arts. The Girls talk was held in advance of the show's sixth and final season, which will debut on February 12. Dunham, along with Jemima Kirke, Zosia Mamet and Allison Williams were greeted by an excitable audience, the majority of which included women in their 20s and 30s, who had lined up around the block over an hour before the scheduled start time. Those who couldn't make it IRL, followed along on Facebook, where a video of the event racked up over 231,000 views.
Girls rocketed to success in 2012 for its raw, funny and original take on young womanhood in Brooklyn. As expected from the stars of a show that confronted and disrupted society's ideas of how women appear on television, the actresses were unafraid to call out the sexism and difficulties they faced during their time on Girls.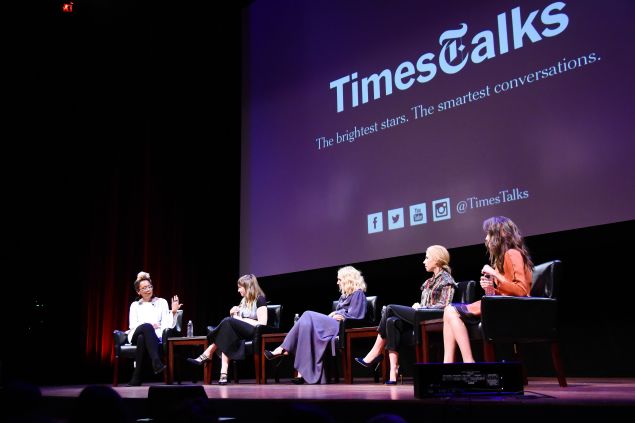 "Silicon Valley isn't getting it from behind like we did!" Dunham exclaimed. "It is interesting that you can have a similar format, which is four men representative of a generation, of an industry, and there's a sense that they're actors, while we're just ladies."
The women have repeatedly been confused with the characters they play, a topic that came up multiple times throughout the evening. While Dunham and Kirke admitted to sharing some similarities with their on-screen counterparts, the cast was quick to emphasize that the show was a carefully crafted project, not reality TV.
"A lot of people thought we were genuinely that privileged-seeming and un-self-aware," said Williams. "And had there been more appreciation for that, which there might have been if we were male actors, then I think the jokes would have gotten more credit."
Wortham herself had been rather critical of the show when it first aired.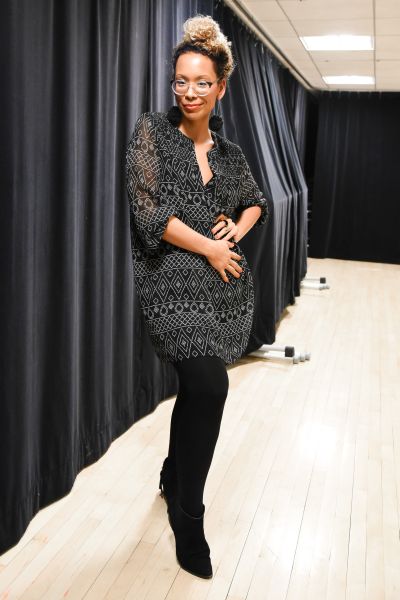 "There's a delicate act you're doing, which is using the characters to make fun of their self-involvement but also help them grow through it," she said. "That brand of humor – it's not that people missed it, but it definitely belongs in the same category of shows like Veep or Curb Your Enthusiasm, which I didn't get the first round."
Luckily, the humor was fully appreciated throughout last night's talk.
"I couldn't really be any different from my character, but then, is anyone really like her?" Mamet said wryly about her character, Shoshanna. She turned out to be a favorite among Girls fans, due to her intense, quirky behavior.
There was also a lot of laughter between the actresses, even though the event was ostensibly a farewell. Despite only ever filming twelve scenes with all four women, the cast has remained unbelievably close; Dunham recently started a particularly "sassy" text chain between them all. Kirke and Williams fondly recalled getting even closer during their on-screen kiss, despite Kirke hating her friend's chewing gum habit. She claimed that three-day-old coffee breath was "better than the lie of mint!"
Taking questions at the end, the tone turned serious once again. Considering Dunham's ardent campaigning for Hillary Clinton during the 2016 election, it was unsurprising that she referred to Trump multiple times during the evening. Whether it was teasing that Wortham was "reclaiming the white bell-sleeve from Melania" or talking more seriously about the statistic that 53 percent of white woman voted for the current president, Dunham was vocal about her personal political standpoint. However, when asked if season six of Girls would touch on any of the political issues we are facing today, the answer was yes, but not an overt yes.
"There's so much in this season that's about body autonomy for women, opportunity building for women," explained Dunham. And as Williams pointed out, the shows' very existence, and success over six seasons, could be seen as a political act in itself.
For the Girls, there was one main message they wanted to leave the world with: "Females are strong as hell!"
That received the loudest cheer of the night.