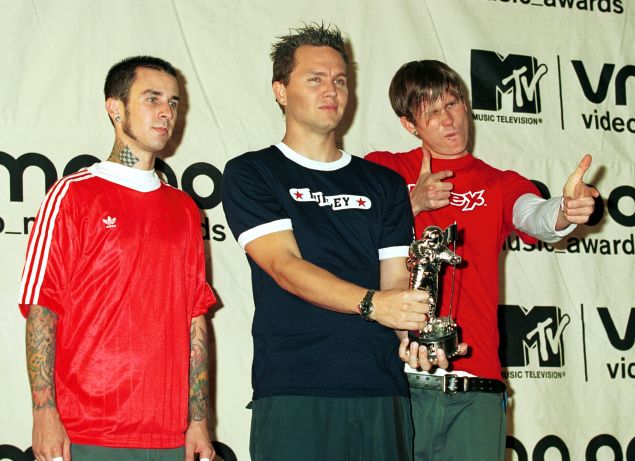 If, like me, you were a teenager in 2000s you probably loved Fall Out Boy about as much as you did Eminem. Whether you ended up a hip-hop head or an emo kid, this new mashup generator will keep you entertained for the rest of your workday.
TheMagicIpod.com takes us back a decade and smashes some of the mid-2000s hottest verses against some of the decade's most popular alt rock, emo, and pop-punk jams. Of course Kanye and 50 Cent are on that list, there's also a healthy amount of Lil' John and Unk's "Walk it Out." On the other side of the coin you have everything from the pop-punk tendencies of early Fall Out Boy and Blink-182 to "Seven Nation Army."
The interface is simple, with the raps on the left and the rock instrumentals on the right. Not every track can be matched with a corresponding beat, but each one has four to six that possible mashups, giving us hours of goofy new music in total.
Give it a try. Want to mash up "Move Bitch" with Vanessa Carlton's "A Thousand Miles"? It's worth it. "Real Slim Shady" on top of Evanescence? That one is gold. My current go-to is "Overnight Celebrity" and My Chemical Romance's "Helena." Combine "In the Club" and "Ocean Avenue" and somehow it's infinitely more listenable than either of those songs by themselves.
And if you're not sure where to start, you can never go wrong with "All Star."