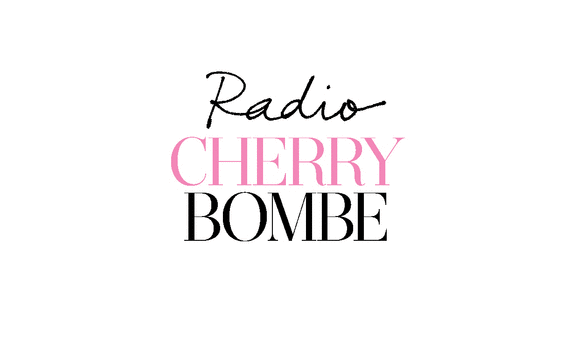 Podcasts are the perfect medium for foodie freaks to transmit their love for the stuff of life. Only when a real enthusiast is raving about kale, complete with close-ups and recipes, can you truly grasp what the gourmets are going on about. Avocado toast started its trendy life via internet foodies and there is no doubt that those in the know can bring us the most delicious info first. Expertise is key of course and the following selection of podcasters have all earned their cherries elsewhere, mainly as chefs and first-hand tasters of all that is good, better and best.
Radio Cherry Bombe
Magazine Cherry Bombe comes to life every week on its podcast, Radio Cherry Bombe. Editorial Director Kerry Diamond sits down with women of the food world (Preeti Mistry, Martha Stewart, Molly Yeh, Padma Lakshmi, April Bloomfield, Ruth Reichl, and many more) and deep conversations ensue, charged with the magazine's feminist perspective on not just food and food trends, but what food means to us, why we eat and cook what we do, our own connections with different foods, and more.
"I strive to get those nuggets out of the guest that stay with you—that piece of wisdom, the poignant story, the cautionary tale, [and] whatnot," Diamond says. "Personally, it's special to me because I love radio and have ever since I got bit by the college radio bug years ago. Plus, I get to hang out with all of these amazing women."
Food is the New Rock
A unique intersection of food and music, listening to Food is the New Rock is like being invited to hang out with your friends, if your friends were either accomplished musicians, experienced food fans, or both. Zach Brooks (of Midtown Lunch) and Chuck P spend each episode with names from all over music, and the vibe is fun and casual but always leads somewhere intriguing and informational, whether it's the world's water situation with Henry Rollins, pretzels with Kelis, or vegan fare with Atlas Genius.
"I think chefs and musicians get asked the same kind of questions in interview after interview, so it's fun to talk to them about something they're passionate about, but don't usually get asked about," says Brooks. "I also love  how talking about music and food can unlock a person's personality and life story."
The Sporkful
Dan Pashman's The Sporkful is addictive in its refreshing range of topics that prove just how huge the world of food is, and how many ways food affects us. Through conversations with personalities from every walk of life, Pashman tackles the funny (why Andy Richter bought a "mid-life refrigerator"), the relatable (one woman's quest to get better coffee in her office), the industry-interested (why Danny Meyer went tip-free), the helpful (when is it okay to send food back?), and the impactful (a woman on the verge of an eating disorder).
"At The Sporkful we think there's so much to talk about beyond chefs and restaurants," Pashman says. "So, we obsess about food to learn more about people. As we say, 'The Sporkful isn't for foodies, it's for eaters.'"
The Eater Upsell
The Eater Upsell focuses on the people behind the food, from chefs to cookbook authors to food photographers, but this isn't your typical interview show. Hosts Helen Rosner and Greg Morabito get the kinds of conversations out of people like Anthony Bourdain and Carla Hall that you just don't hear other places: it's got the candidness of a chat between friends while feeling inclusive to the listener, and it's smart while remaining fun.
"…Our conversations always go way beyond just talking about food," say Morabito and Rosner. "Everyone's path is different and weird: We want to understand how our guests developed their obsessions, how they balance creativity with happiness with professional success, and who they really are behind their public face (which is why we love our format — in an hour-long conversation, even the most media-savvy TV star gets really real).
The Tasting Room
In its 11th year and striking that perfect balance between feeling classic and refreshingly under-the-radar, The Tasting Room covers everything that might go with your perfect meal: wine, beer, spirits, cigars, and more. Known radio personality (and now a vintner, himself) Tom Leykis indulges a love of the finer things here through interviews and tastings, actually guiding the listener through the experience of trying wines and beyond.
"[The Tasting Room] was created to let the makers of fine wine, craft beer, and spirits tell their stories," Leykis says. "It's also a place where we don't just talk about the products, but we actually taste them as we talk about them (many podcasts and radio shows don't). In addition to doing interviews in our studio in Burbank, many times every year, we travel to wine, beer and spirits events around the country and do interviews as well."