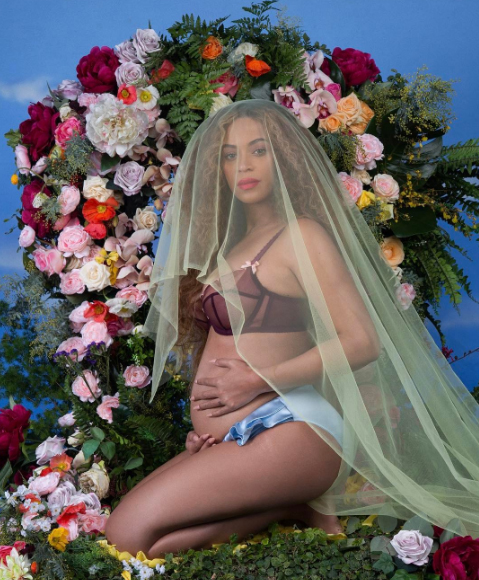 Many of us had questions regarding Beyoncé's Instagram post yesterday. The choice to blend a green veil, full-butt panties that look they belong to a four-year-old and a (fake?) flower arrangement that wouldn't be out of place in a Trenton, N.J., funeral home perplexed some of us, sure, but the post, which revealed the singer to be pregnant with twins, was also the most-liked on the social media app ever. Fine art photographer Awol Erizku, a native of the South Bronx who has worked under David LaChapelle, confirmed to Artnews that he snapped the photo.
Bomb magazine's Ryan Chapman claimed on Twitter on Tuesday that the cost of secret service details for the First Family, due to their choice to continue living in New York City, would be more than the annual budget of the National Endowment for the Arts, an agency of the federal government that President Trump has said he plans to defund. Now, Hyperallergic has done a shallow but noble dive into the reported figures and found that actually, the security costs of an estimated $365 are more than double that NEA annual budget of about $148 million.
Cindy Kang was appointed assistant curator at the Barnes Foundation and Wall Street vet David Schrader will head private sales for Contemporary at Sotheby's.
Seventeen, a gallery on the Bowery, is shuttering after only two months (!). (Artnet News)
The story of a rare "sleeper," or, a painting that is revealed to be authentic and valuable despite trading at low cost for years. This recently authenticated Flemish Old Masters painting will go on display in Bath later this month. (BBC)