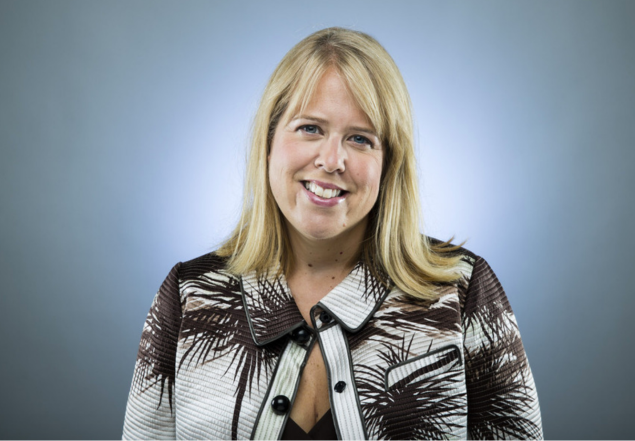 When Booth Moore graduated from high school, she didn't want a car or a EuroRail pass, like most of her friends. Instead, she wanted a southwestern-style blanket coat with silver buttons from Ralph Lauren. She didn't just want to acquire the coat—she wanted to go buy it herself at the Ralph Lauren Mansion on Madison Avenue. As another graduation gift, one of Moore's friends drew a picture of her wearing that jacket on the cover of the erstwhile YM magazine, where she interned one summer in high school.
To this day, the jacket remains one of her favorite pieces of clothing and it's still hanging in her closet, as a tribute to how her style has evolved since high school; even the illustration is framed and hanging on a wall in her house.
Moore, the Senior Fashion Editor at the Hollywood Reporter, is arguably one of the most celebrated fashion critics on the West Coast. She made a name for herself during an 18-year stint as the first fashion critic for the L.A. Times. To this fashion insider, shopping isn't about the final product. It's about the transactional experience between a customer and a salesperson, the lengths that people go to purchase something, or the reward you feel when you finally acquire something you've been dreaming of.
"Everyone has a shopping story," Moore said.
In her new book, Where Stylists Shop, Moore compiled retail tales from over 175 industry leaders, including Tory Burch, Rachel Comey, Mary Alice Haney and Rachel Zoe. Where Stylists Shop provides readers with a chance to create their own shopping story, no matter what country they're in, or how fashionable they are. It's the ultimate shopping guide for stores across the globe, including 21 Tara, the Brooklyn warehouse that outfits HBO's Girls, to Shabon, Nicole Richie's favorite pop-up market in Los Angeles, Jardine's Crescent, one of the top street markets in Hong Kong and the Old Biscuit Mill in Cape Town, South Africa, where designers and artists retreat to discover food, fashion and retail.
"It's for the person who always says, 'oh I don't know where to shop,'" Moore told the Observer. "But it's also for the person who wants to be up on the latest thing and is curious about stylish people and where stylish people go."
By gathering input from stylists, editors, designers, models, as well as including her own experiences, Moore feels that she was able to reach her target audience—everyone. She featured contributors of all ages who are in different stages in their careers, in order to make the book more accessible.
In a world of fast fashion, stores like Zara, H&M and Forever 21 seem to pop up on every corner, and Moore finds that people are focusing more on accumulating clothes, rather than purchasing special pieces they care about. Although her tome does include some online shopping tips, Moore hopes that by reading about professionals' personal shopping experiences, people might slow down and focus on shopping, not just buying.
"It convinced me that there is still a passion for brick and mortar shopping," Moore said. "This is a book that's about purposeful shopping, like shopping with some knowledge in your back pocket."
For as long as Moore can remember, every time she took a trip, she would extensively research the culture, the fashion and the shopping. Her favorite shopping destinations never tend to be the most highbrow stores that everyone knows about, even though she gets excited by every level of store. Instead, she enjoys finding places off the beaten path, such as the Tesuque Flea Market in Santa Fe (which wasn't included in the book), where the saleslady's motto was "if you can't see it from the highway, why wear it?" She bought a turquoise necklace from there over ten years ago that she ended up wearing to fashion week this year. One of her favorite stores included in the book is the Vermont Country Store in Weston, Vermont, where Moore has a lot of family. She spends hours in the store, poring over their unique items, from color-changing lipstick to flannel nightgowns and, of course, Vermont maple syrup.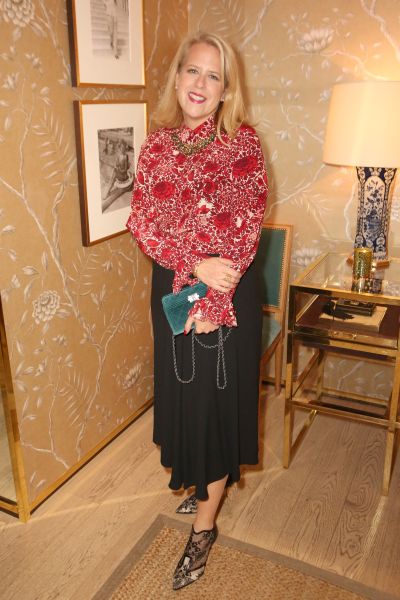 In her own backyard, one of Moore's favorite stores is RTH, which is the only place to purchase René Holguin's unisex collection because it isn't sold online. She compared walking into the store to strolling into "a trading post in the middle of Los Angeles with all of these treasures." From its distinct smell of piñon incense to the rotating art displays, it's like "escaping to a roadside attraction" and should be a definite stop for anyone in L.A.
While writing the book, Moore got a little out of her comfort zone and found herself in some less familiar places. She's well traveled, but in talking to some contributors, she said there are two spots that now top her travel list: Ghana and South Africa. Moore thinks Africa is gaining momentum in the fashion industry, thanks to a few unique stores like Kiki Clothing, which features clothes made from authentic African fabrics, vintage shop Glitterati and Mungo & Jemima, an emerging South African design store. This extension to other countries and continents allowed Moore to recognize the positive side of online shopping; if you can't go to South Africa, you can still be influenced by their style and their brands.
"I mean it takes a lot of work, but you can discover designers who are doing interesting things in all corners of the world," Moore said. "Slowly but surely there are websites that are enabling you to purchase those things without it costing $100 to ship them."
Although Moore is all about paying for quality, she doesn't encourage people to buy things that don't fit with their lifestyle. For example, while shopping on vacation, you may want to buy something that is a memento of that place, like Moroccan slippers, but you shouldn't spend $1,000 on them, unless they're going to be functional.
"It's about trying to experience the joy of shopping, but also not completely being divorced of the reality of your normal life," Moore said.
However, she isn't completely against buying things you may never wear. Her closet in her apartment in L.A. (which is actually a full-size room, is decorated with shoe shelves, wall posters and framed photos) is stocked with a mixture of new, trendy clothes, old, classic pieces and pieces that make her happy, like her biggest score: a feathered Prada hat she bought at an outlet for $200. It has been worn on the runway and retailed for over $2,000. She also adores an Indian mirrored parasol she bought while shopping with actress Freida Pinto in Little India, which hangs from the ceiling of her closet, even though it's never been used.
"My closet is not Marie Kondo appropriate at all," Moore admitted. "It's sort of like a fashion shrine. Definitely all the stuff in there I'm not wearing, but it still inspires me and makes me happy."
Where Stylists Shop is now available on Amazon, Barnes and Noble, Target and in "stylish" brick and mortar book stores. Moore's dream is that the book will become the catalyst for people to create online, up-to-date shopping guides for cities across the globe. She hopes one day, there will be an online community where everyone worldwide can share their shopping stories, words of wisdom, favorite places and biggest scores.
But for now, she just wants to bring a little happiness back to shopping and give everyone the insider tips she feels they should all know.
"Fashion shouldn't hurt," Moore said. "It shouldn't be complicated. It shouldn't make your life more difficult. It should bring you joy, and I think if something does that, buy it if you can."