Feeld, formerly known as 3nder, was originally meant to connect people who wanted to engage in threesomes. But the Observer found the original 3nder was more similar to a Grindr for everyone—the wild west of dating apps, where people could skip the chit-chat and head straight to the meet-up.
Now, Feeld is embracing their base. Not only do they have a new name, but they launched "secret wallpapers," so users can identify others who are open to "social and sexual discovery," according to the press release. The designs are inspired by human sexuality and are part of a rebranding campaign, with Feeld focusing on being a community, instead of just "the threesome app."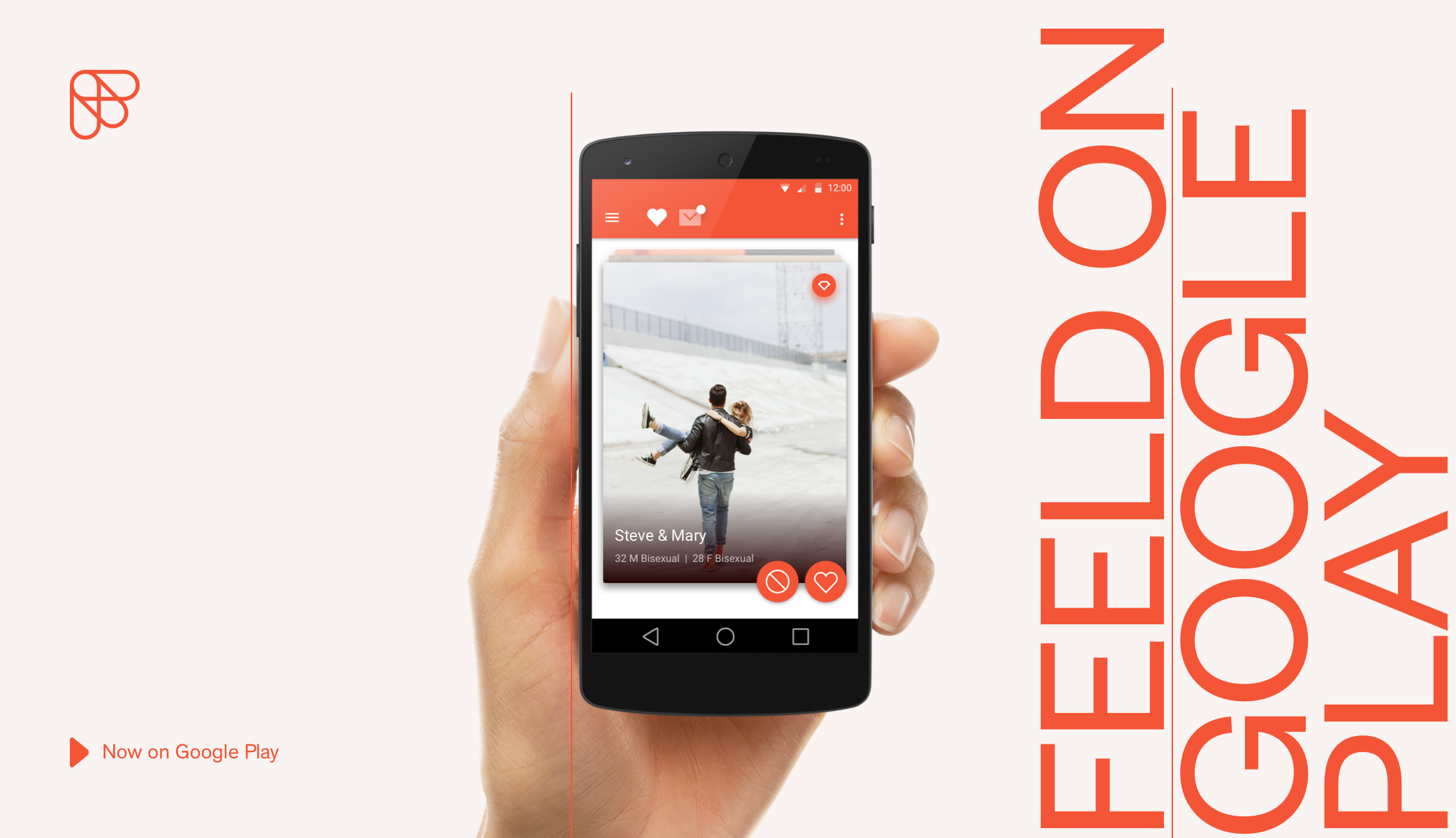 The community currently contains two million users and is expanding. While the original name led to lots of downloads, founder Dimo Trifonov, told the Observer the app was always about more than simply linking up three individuals looking for a shared experience.
"After diving deeper and talking with our members, we found out the majority of people are using the platform just to talk and discuss their sexuality, desires and relationships away from social pressure. So in a way, Feeld is space for talking about things which we usually don't talk about—an open and safe field where you can be yourself," Trifonov said about the name change.
The phone wallpapers were created by Trifonov, who was originally a designer, to help build the Feeld community—this way, users can easily identify each other. "The wallpapers are a part of a shared secret language of Feeld members," Trifonov said. Hopefully, no one inadvertently downloads one simply because they like the Tumblr pink aesthetic.