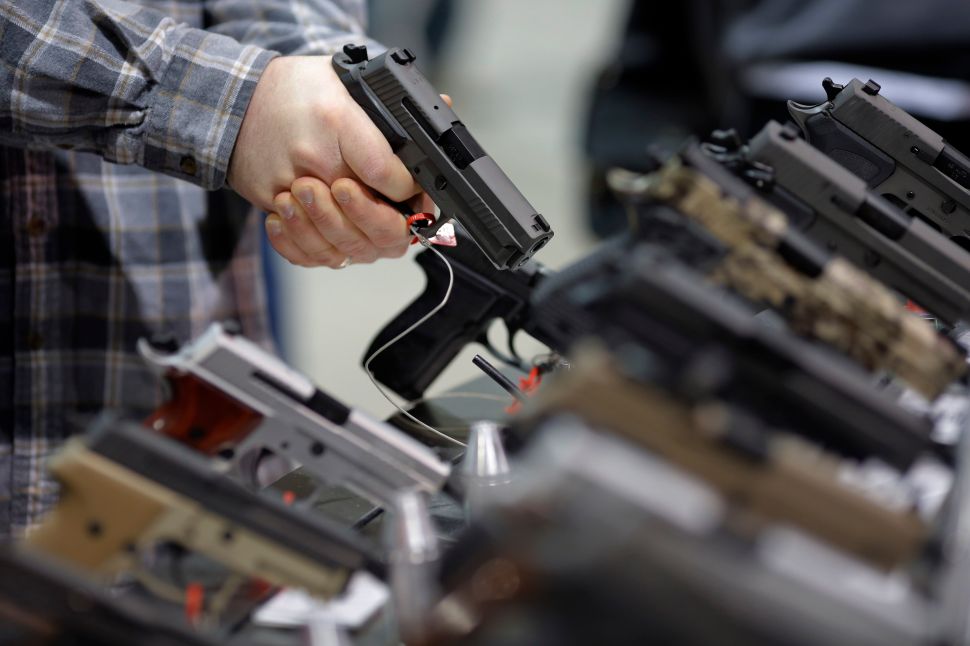 Shortly after the Super Bowl, the television show "24" returns as "24 Legacy" with a new star and the same old story of terrorism and fear. There's also "APB," where a Bruce Wayne-like billionaire helps make a Chicago police precinct so hi-tech that no one can get away with a crime. Anyone watching or reading the news will learn that disgraced Penn State Coach Jerry Sandusky's son Jeffrey was arrested on child sex charges, as were those who robbed Kim Kardashian in Paris.
Crime is certainly everywhere, in the news and on the media. Could it even have an influence on our beliefs about crime, and what we think about how safe it is in America?
Is The Crime Rate Lower Than It Used To Be?
According to Yahoo News Senior Editor Dylan Stableford, evidence from the FBI paints a picture different from what you see on the screen. "In 2015, there were 372.6 cases of violent crime reported per 100,000 people, according to the FBI. In 1992, there were 758.2 cases per 100,000 people. In 2008, the year before Barack Obama took office, the violent crime rate was 458.6 cases per 100,000 people. In 2009, the rate was 431.9."
It's a similar story with the murder rate. "According to FBI data, the U.S. murder rate — defined as the number of murders and non-negligent homicides per 100,000 — was 4.9 in 2015, up from 4.4 in 2014. But it's down significantly from 10.2 in 1980, having fallen steadily over the last three decades. Similarly, the number of overall homicides reported in 2015 was up compared to the previous year, but is well below its peak in the 1990s," Stableford writes.
People Think Crime Is A Problem, But Not For Themselves
Andrew Dugan with Gallup polling revealed the following in a 2013 survey. "A majority of Americans (55 percent) say crime is an extremely or very serious problem in the U.S., while one in 20 consider it not serious." he wrote.
At the same time, Dugan made the stunning finding in the same survey that Americans increasingly feel safer from crime in their communities. "Americans see their local crime situation in almost the opposite way. A slim majority (51 percent) report that the crime problem is not too serious or not serious at all in the area where they live, up from 47 percent in 2011," he wrote. "About one in eight (13 percent) see the local crime problem as extremely or very serious."
Most even feel safer walking around their neighborhoods at night than they did years ago, in that same Gallup poll. "Relatedly, almost two-thirds of U.S. adults (65 percent) say they would not be afraid to walk alone at night in the area where they live, four percentage points higher than the 1965-2013 average," Dugan found. "Thirty-four percent of Americans say they would be afraid to walk alone at night; down significantly from the 1970s to mid-1990s, when at least four in 10 were."
Is Crime Hyped Too Much By The Media?
So why do Americans feel that crime is getting worse, even though they feel safer? It's because they feel crime is a problem somewhere else. And they learn that it's a problem from the media. Years ago, as a communications major in college in the early 1990s, I learned the news phrase "If it bleeds, it leads." But is that still the case?
In the Journal of Communication, Southern Illinois University of Carbondale Professor Dennis T. Lowry and co-authors Tarn Ching Josephine Nio and Dennis W. Leitner discovered that "Public perceptions of crime as the most important problem (MIP) facing the country jumped tenfold, from 5 percent in March of 1992 to an unprecedented 52 percent in August of 1994. This study analyzed the effects of three network television news predictor variables and two FBI predictor variables to determine what statistically accounted for this 'big scare.'"
Lowry and his fellow researchers found "Based upon data from 1978 through 1998, results suggest that the 1994 'big scare' was more a network TV news scare than a scare based upon the real world of crime. The television news variables alone accounted for almost four times more variance in public perceptions of crime as the MIP than did actual crime rates."
And it isn't just the news scaring people about crime. My students and I conducted a study back in 2007, examining what shows the networks (CBS, ABC, NBC, Fox and CW) run in prime time (8pm-11pm EST) in a week, and what people are watching. We found that 40 percent of all TV shows were crime dramas, followed by comedy shows (21 percent). No other type of programing made up more than 10 percent of what's showing in a week in prime-time.
And folks are watching those shows, too. Crime dramas were second in our survey of Nielsen ratings, but when we took CW out, they jumped to first among the ratings.
Crime Evidence and Reporting: Implications for America
Of course, Americans want our leaders and our media to take crime as a serious problem, even if crime is down and people feel a little safer, so there's no harm in adopting a highly vigilant concern about the problem.
But we need to realize that a lot of the fears people have about crime is driven by what they see on television. They may think that crimes tend to occur at night, where targets are frequently menaced by strangers, because that's what happens on TV. But evidence shows that a majority of crimes happen during the day, and many victims know their attackers; those misperceptions are just for starters.
As the poet W.H. Auden said "What the mass media offers is not popular art, but entertainment which is intended to be consumed like food, forgotten, and replaced by a new dish." Watch the television shows, read the headlines, but above all, analyze what is actually happening with regards to crime in America. Don't leave it to the producers.
John A. Tures is a professor of political science at LaGrange College in LaGrange, Ga.  He can be reached at jtures@lagrange.edu.