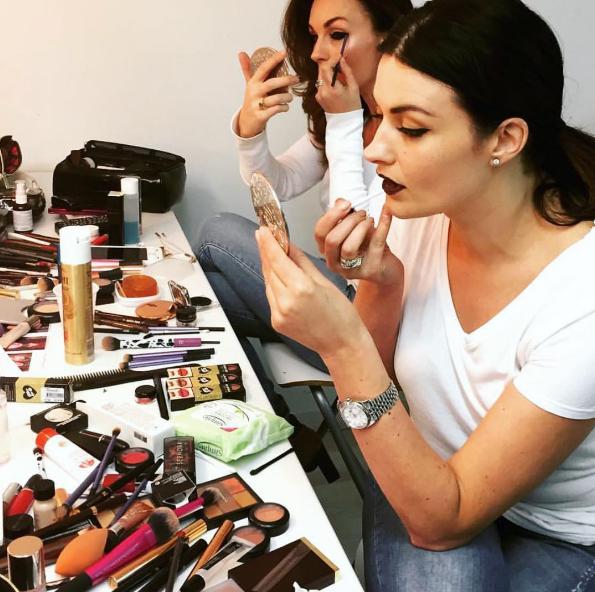 In October 2008, a friend asked makeup artist Sam Chapman for tips on creating a smoky eye. So Chapman—then heavily pregnant and not feeling too great—knocked out a quick tutorial video and uploaded it to YouTube. Eight years and nearly three million followers later, this pioneer of makeup artistry on social platforms is one of the few YouTubers with staying power—and a thriving business empire.
Chapman's sister Nic, also a makeup artist, was early to join her on YouTube. Branding themselves "Pixiwoo," their hugely popular tutorials led to a 2010 deal to become the faces of Real Techniques makeup brushes and beauty tools. After six years with Pixiwoo repping the brand, Real Techniques is the fastest-growing brush brand in the U.S. and the biggest in the UK, with 60 percent market share.
In 2016, the sisters released their first book, Face, and their first BBC documentary, Pixiwoo Present: Hollywood Icons. Sam and Nic sat down with the Observer in London to talk beauty trends, why they haven't sold out, and what they think is going to ruin social media.
How has social media changed since you got so successful so quickly?
Sam: I don't think you could break in now the way we did. People are much more savvy to the social media landscape now. When Nic and I got into it, we didn't know we could make money from it. Now people get into it purely with the intention of making money. So the kind of people it's attracting are very different than when we broke through, and their motivations are very different.
Do you think YouTube stars and "social talent" need agents and managers to make a career out of it?
Sam: The whole beauty of doing your own thing online is that you have your own true voice. For us, our management company works amazingly. But we were extremely careful when choosing which managers we went for. It's so important to work with management that understands that your voice is your own and doesn't try to change it or you. Once you reach a large audience, jobs will come in either way. We prefer to have a team we trust to help us with parts of the process we don't have time for, or are not as good at. But you must trust that team, as money can be hard to turn down. It depends on how true you're committed to being to yourself.
Nic: And how much you need the money, for a lot of people.
Sam: Everybody needs money. If you take that into account, people will be working with brands they don't like all the time.
Nic: Which is what they do!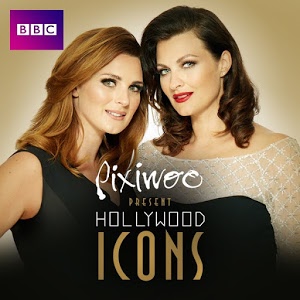 Sam: And I do see people doing that all the time. That's what I don't like about social media. So I would never say to someone, "You've got to get an agent." Because I don't think it is a great idea for everyone. Essentially, it is what I think will ruin social media.
Have you ever been tempted to just make as much money as possible as quickly as possible and retire before you're 40?
Nic: I think we both have been tempted, but never at the same time.
The "Look at my endless stream of new purchases and gifts" thing on social media is sort of out of control. Do you find it odd?
Sam: Yes, I find I now just switch off from people on Instagram who make me feel uneasy. It's become so the done thing to be like, "Here I am unboxing my new Chanel bag." Chanel bags are lovely, and it's lovely that you've got one. But the constant show-off thing, flashing money and materialism, is off-putting. And I don't want that around my kids. In the early days of social media, I didn't have to monitor for that aspect so much. Now I really do—not just for my kids, but for how it makes me feel. And I know that most of it is BS. I can't imagine how seeing all that affects people who don't know it's BS, it's not real.
So what is it women get from your channel that they don't get elsewhere?
Sam: You know, the Kim Kardashian look was massive, and has been out there for a while now. And it was followed by Khloe, Kendall and then Kylie being massive with their followings. But now I feel like there's a pushback to all that.
Nic: You don't have to wear a whole face full of makeup because the person next to you is.
Sam: It doesn't have to be perfect all the time. Just make it smudgy. Work with your mistakes.
Do you think perfection is boring?
Nic: Everybody looks the same now. Everybody has injected lips, that whole look. I actually went through a phase where I got a tiny bit injected into my lips. After it went away, I couldn't decide whether or not to get it again. But then I noticed everybody had their lips done, and that made me not want them anymore. Who wants to look like everybody else?
Done or Fun? Pixiwoo on Questionable Beauty Trends
Nic: Done.
Sam: Totally done. I mean, contouring looks fabulous in photographs. It will always be used by makeup artists. Sculpting can really look phenomenal on the runway, with lights and cameras. But in real life? No.
Nic: I prefer strobing to contouring, purely because it's not drawing dark lines on your face. It's more about showing texture. I still don't think it's hugely necessary.
Sam: Strobing is just highlighting. It's just a way for brands to sell more product. That's all it is. It's just marketing.
Sam [shaking head]: No. Just no. It's going to age you.
Nic: I just don't understand it. I don't have an extra 30 minutes to let it 'bake' anyway. And if I did, it would just sit in my lines. The women who need that kind of coverage won't be able to wear it, because all the powder will settle in their lines and make them look worse.
Sam: We have never put that in one of our videos—ever. You can maybe get away with it if you're under 25 and have no lines under your eyes. But then in light it will be very obvious that you're wearing a load of makeup. It's stage makeup.
Nic: They ruin your lashes in the long run.
Sam: They look great, like the first week you have them done. But then your eyelashes are so screwed after. It's not worth it.
Sam: Less is more. I don't even have an eyeshadow in my makeup bag.
Nic: Neither do I.
Jackie Danicki created one of the first and most popular beauty blogs in 2004, and has consulted some of the world's most iconic brands on digital content strategy and innovation. Jackie blogs at http://burnedoutbeauty.com, and you can find her on Twitter, Instagram, and Snapchat as @burnedoutbeauty.