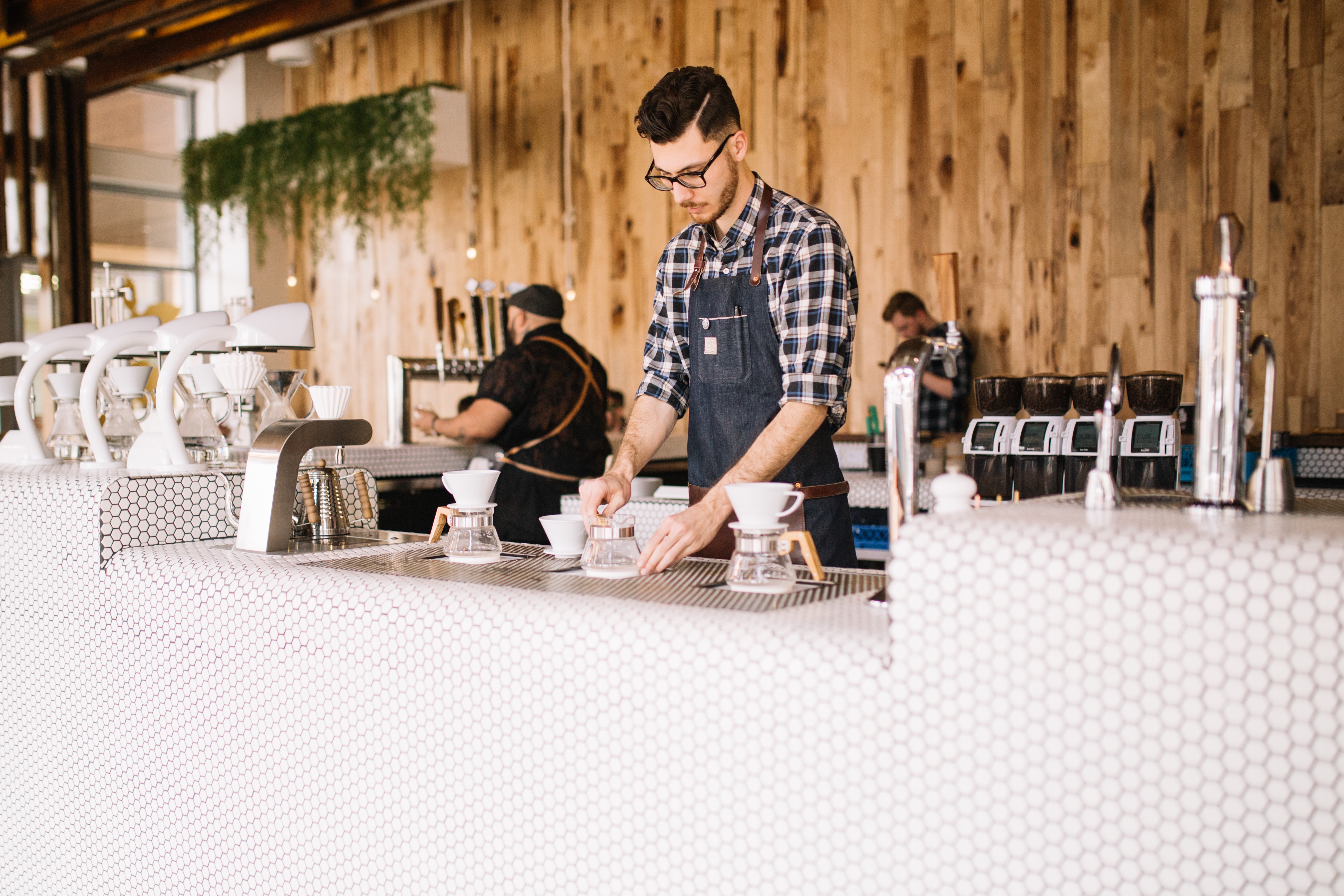 In a world where new websites and companies continue to crop up daily, it's vital to cut through the clutter and make yourself memorable. But where should you get started, what tools should you use to establish memorability, and to build a following?
Here are seven clear, actionable steps you can take to assure once you announce your presence to the business community, no one will forget your name.
Become an entity
Turn your dreams of starting up into a reality start-up, a person, a business that is now a force. If you need help creating a team, consider a source like Upwork. This is a site expressly built to help people just like you. You can locate experts in a multitude of fields who are ready to jump in and get to work. Need social media content, help with digital marketing strategy, or maybe one of your clients is looking for graphic design? Upwork is team-ready, enabling you to delegate and return to what you do best…strengthening your business. What about when you need a website? Well, try this quick and quality fix: WiseIntro.
In a short period of time, you can watch your business become viable with the creation of your site. This easy-to-manage platform ensures businesses of any type and field can get the head start needed. Because when you are establishing a business, you must have a place to refer prospects and clients. You must be ready to back up experience and show examples of your work…that you are truly committed and capable. If you're crunched for time, just whip about an About page, the page that tells everyone who visits, who you are, what you do and why you do it. Let people know about your mission, your expertise; you might even think about it like a new and improved business card. This is minimal you must do to prove your presence, and one little nifty assist helps you do just that: about.me.
Build up a following and get traffic
Once you're up and running, you need traffic. Slowly growing your engagement and interest in your business might take the time you don't have. Tools like TargetGrow help you direct traffic to your site and spread your message to a larger group of people more likely to buy from you. Without your message reaching the masses, no one will even know you're in existence! This tool allows you to target relevant leads from Twitter and Instagram and differentiates itself from other so-called traffic tools because it's based on a "smart algorithm" designed to ID the right people—people who are ready to buy, (strong leads to convert). You can also try Narrow, which allows you to identify your target audience and attract relevant users to your profile.
Build and retain an audience
It's time to load your email subscribers! You've heard the saying, "The money's in the list"? It's true. People who sign up to receive your emails are waiting to hear from you and desire to know how you can help them grow their own businesses. First things first. Install a "Subscribe" button on your new website through, for example, email and marketing automation platform GetResponse.
This platform allows you to choose from compelling template designs, select iStock photos available specifically for your commercial email marketing, uses responsive design and dynamic content. You can automate your welcome email thread, so new subscribers are ushered into your email funnel. The platform also offers list segmentation, so different audiences receive more customized responses; critical in this day and age of "I want it my way now."
Run a campaign
When enough eyeballs are on your sites and enough people are taking notice, you're ready to run your first campaign! Campaigns can be structured in any number of ways. Before you get started, consider your digital influence. Where are your clients coming from? Let's enrich that channel! Reach out to your followers with an offer. Are you slashing prices on your services? Launching a new product or giveaway? How will you incentivize your prospects?
Let's break it down further:
a) Identify the most appealing offer you can give to clients based on your most engaged responders.
b) Select a marketing medium to run your campaign. Are you trying to get more likes for your page, drive people to a live ask and answer Twitter session? Choose your channel and set it up!
c) Ensure all links in your campaign are functioning. You want people to take an action. Are they buying a book? Are they signing up for your blog? Whatever action you want them to take, make sure their interaction is effortless, an experience to be enjoyed!
Be active in groups
No matter your interaction, groups like LinkedIn are an effective way to find followers and even new clients. Some businesses run solely on the power of referrals. So, this is a step that can't be missed. Make sure you share your content and information about your business in groups, but also return the favor. If people see you as a person who is genuinely interested in the welfare and promotion of others, they will be more likely to give your services and products a shot.
Many companies advise that to network effectively, one must reach out and get to know the person they have targeted, who they feel would be a strong and influential addition to their network. Let's add on, that communication should not only be geared to leverage the influencer, but to get to know them on a personal level. Understand that the person you reach out to may not be the right contact to help you grow your business. Let's call it business exploration.
Reach out, find out, and determine if the two of you can move forward in a mutually beneficial manner. But if not, don't just feign interest. Be interested in what this person is about. When you are not authentic, people will see through it a mile away. In that vein, don't be afraid to ask for a connection, for the follow and like, to ask for their business. Don't be afraid to trial a relationship either. In the virtual world, these connections take the place of your co-workers.
Learn the power of social media
The world of social media marketing can be an intimidating venture. But learning the intricacies of each platform is a must. Facebook's objectives differ from Twitter from Instagram, etc. Know the nuances and use them to your advantage. A Facebook user has different likes and interests than a Reddit user might have. Traditional media is, for the most part, dead. No one is taking out ads in the Yellow Pages. No one is placing a weekly flier in a newspaper. Once you commit to using social media as a tool to help you build your following, as a venue to install funnels and pique interest and profit, you'll never go back. Ready for more good news? Never has advertising been more affordable, or more enabled to accurately target your prospects.
Maximize your time
Managing your time well is a skill few have mastered. You can always learn from top business leaders on how to manage your time. Equally important to managing your time is maximizing your time. With everything you have invested into the creation of your business, make sure you establish boundaries with your prospects. This means that you should not give your time away for free. When people ask you for a phone call, send them an automated calendar app link, which connects to any calendar you might use. Calendly is a prime example. A free subscription allows you to choose a pre-set time length and delivers available dates and times based on your active calendar, Google, for example. Make this a frequent practice and you will soon reduce and even eliminate giving your intellectual capital away. Couple your calendar link with PayPal so prospects can pay you before their consultation.
Bringing a business from fanciful dream to fruition is possible. And some things never change. It takes patience, perseverance and vision to get up and rolling, but this guide will get you started on solid footing and can be used for the interminable future.
Tomas Laurinavicius is a traveling lifestyle entrepreneur and blogger from Lithuania. He writes about habits, lifestyle design, and entrepreneurship on his blog and weekly lifestyle design newsletter. Tomas is currently traveling the world with a mission to empower 1 million people to change lifestyle for good.