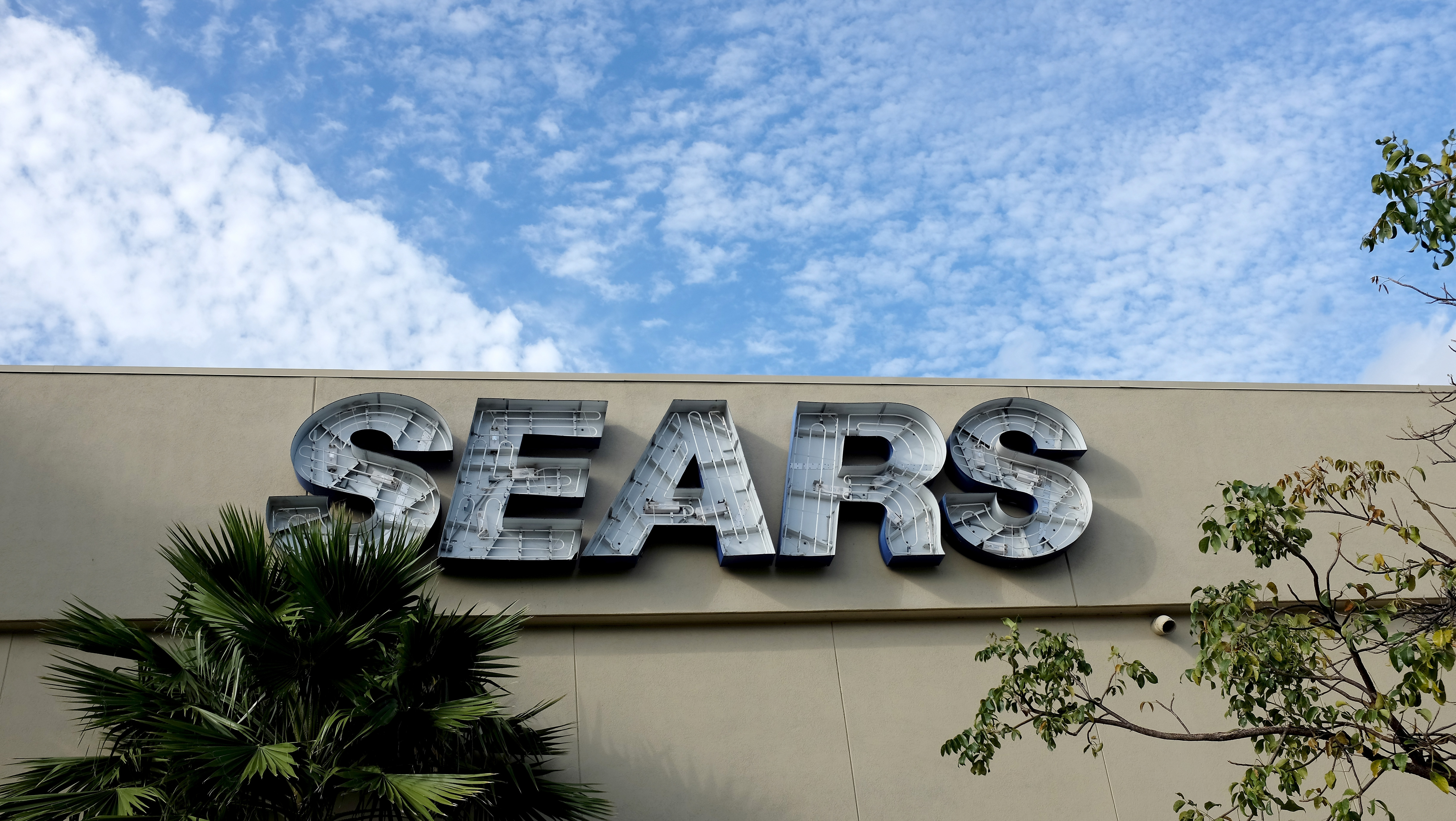 Have you been to a Sears lately? Highly unlikely. How about a RadioShack? Perhaps. Probably to buy a battery. They probably asked you for your zip code. Like most people you gave it to them and then wondered what they did with the data. (And based on their being basically shut down, not anything useful.)
Yet there once was a time when Sears was one of the most successful retailers in the USA. Founded 131 years ago, Sears is the 18th largest retailer in the US – and was larger than Macy's until just two years ago. The story of Sears is the quintessential American success story. Its growth parallels the growth of the country. Its stores are placed conveniently to the majority of the American public. So how did it end up being in the Brand Dead Zone? A cautionary tale.
In its heyday half of American families had a Sears credit card. They employed over 500,000 people. They were responsible for 2% of the GDP. And while they are still large, at $25 Billion, they have been in a long slow slide to Chapter 11, if not 7 for some 50 years, slowly, but surely.
Before Jeffrey Bezos there was Richard Sears, a railroad station agent who in 1891 parlayed a surplus shipment of unwanted watches into a small catalog operation distributed to other station agents and then decided to branch out with a larger catalog selling more items and set up in Chicago, having met and partnered with Alvah Roebuck. In 1893 they formally changed their name to Sears and Roebuck. Roebuck left after a year and his shares were sold to another creditor (and his name was eventually dropped from the company brand). Sears grew fast as a catalog operation, soon publishing a catalog of over 500 pages of items every growing American household or farm needed – or wanted. It was a huge success.
The company went public through an IPO in 1906, by which time Mr. Sears had resigned as President due to health reasons. The company catalog grew and grew, (Montgomery Ward actually preceded Sears by a few years with actual stores and a catalog business, but Sears grew faster) and eventually Sears began a bricks and mortar operation, which also grew wildly across America. In 1933 they issued their first Christmas Catalog – the so-called "Wishbook", and it was the dream of perhaps every child in America to dream about what presents they might receive during the holidays from this book.
Sears created many other well-known brands: Craftsman Tools, Die Hard Batteries, Allstate Insurance. They bought Dean Witter Reynolds Financial Services as well as Discover Card and even Land's End clothing – another catalog operation. They created a juggernaut that was the Walmart of their day. But somewhere around the late 1960's they somehow lost their way. Management hubris, a failure to adapt to changing trends, a failure to keep their brand relevant, outdated stores, squeezed by the discounters (Caldors/Bradlees in the East – who were then squeezed out by Walmart) – Sears settled into a long painful and slow death by a thousand cuts that has continued for the past 40 years. Even the famous Catalog was discontinued in 1993.
But despite its issues Sears still has revenues of around $25 Billion. An impressive figure until you peek under the hood at the financials. There you will find that for the most recent quarter Sears lost over $740 million. And that these losses show no sign of reversing themselves into the black anytime soon. The company has lost over $6 Billion in the past three years.
In the midst of its 40 year slide a brash businessman heading up K-Mart, Eddie Lampert, merged his ailing K-Mart operation into Sears, creating a holding company called – Sears Holdings. (As one Silicon person said famously – and more recently, (albeit about a different deal) two turkeys mated do not make an eagle.)
After a decade of watching Sears continue to slide further into the Brand Dead Zone Mr. Lampert loaned the company a considerable amount from his hedge fund as well as selling off their Cupertino California store and shares in the Canadian operations – all totaling $568 million (WSJ 11/8-9, 2014). And the speculation is that at this point Sears could be more valuable as a real estate play, given the property holdings from its hundreds of company stores. There has been speculation that Sears could sell off over 300 of its stores and create a REIT that they would in turn sell publicly to raise cash
But what none of these solutions solve is the problem of the Sears Brand. A prevailing hypothesis is that Mr. Lampert's hedge fund loans and possible REIT would simply be postponing the inevitable – a Chapter 7 bankruptcy and selling off of Sears' assets. Raising all this money and putting it into Sears might be the equivalent of rearranging deck chairs on the Titanic. The outcome is a foregone conclusion. And in every scenario Mr. Lampert wins – and Sears, as a brand and operation employing thousands, loses.
The question remains – what happened?
How did the arguably first and greatest catalog operation fail? How did one of the greatest retail operations in America fail? Why did consumers desert Sears in droves after the 60s?
Scott Fitzgerald famously said that there were no second acts in American lives. That line has been misquoted for years because the line people remember fits situation more than not. The full quote is: "I once thought that there were no second acts in American lives, but there was certainly to be a second act to New York's boom days." It's from his last, and unfinished novel, The Last Tycoon.
Yes, there are many second acts in American lives – perhaps the two most famous being Steven Jobs and Richard Nixon. But with companies it's much harder. Yes, the most famous second act of Jobs coincided with the second act of Apple. But few department stores rise from the ashes to become great again. Case and point B. Altmans, Wanamakers, Marshall Fields, Hermans Sporting Goods, EJ Korvettes, Alexanders, Caldors, Bradlees, Filenes. Abraham & Strauss, Bamburgers, Gimbels, Bonwit Teller, Loehmanns. The list is endless. And includes its original competitor Montgomery Wards. The consolidation of department stores in the past 50 years has meant the disappearance of over a hundred department store brands. (If electronics stores are included the list expands greatly to include national brands like Circuit City to NY brands like Crazy Eddies, J&R Music World and The Wiz. And yes, the iPod and streaming music killed off virtually every music chain in America, from Virgin, to Tower to HMV, etc.)
"From its origins peddling watches to Minnesota farmers, Sears Roebuck & Co. morphed into one of America's corporate juggernauts. Along with a handful of other corporations — General Motors Co., IBM Corp., General Electric Co. — Sears created the cultural and economic context of the American Century. But even more than those other companies, Sears reflected everyday Americans' way of life."
Brigid Sweeney – Crain's Chicago Business
Most business writers who followed Sears point to the recession of 1974 as the beginning of the long slide that has overwhelmed Sears.
Here was a company that truly defined America – one where almost every American who wasn't the one percent shopped. And ultimately it turned into a company that people were embarrassed to be seen in public with their Sears name badge on.
Walmart – started in 1962 wasn't even on their radar screen as a competitor. In 1980 they had just passed $1 billion in revenue. Ten years later it had passed Sears with $32 billion in revenue. This from a company that Sears at first failed to take seriously. Much like the case with BlackBerry and Apple. BlackBerry management didn't take the iPhone seriously, because BlackBerry sales did not immediately begin to fall with the iPhone launch. It would be perhaps two years after the launch that BlackBerry began their precipitous slide into becoming a marginal player in a marketplace they once dominated.
But signs of Sears's decline were visible during the early 70s. Rising inflation, an economic slowdown, and ultimately, lower-cost and nimbler competitors undermined the company. Their CEO blamed the recession, not the company's strategy.
In the mid-1970's, its insurance business, Allstate, drained the company's profits, while competition from retailers like Montgomery Ward and J. C. Penney, hurt sales. To reverse the slowdown, Sears hired an outside consultant, McKinsey & Company, a first in the company's century in business. Eventually, Sears would prove powerless against the efficiency of Walmart. And they pretty much missed the digital revolution altogether.
But even as difficulties loomed, Sears made its mark on the Chicago skyline with a magnificent skyscraper — the Sears Tower.
The decline of Sears occurred during the tenure of the following CEO's – Arthur Wood, 1973-1978, Edward Telling, 1978-1985, Edward Brennan 1985- 1995 and Arthur Martinez who joined them from an unlikely retailer – Saks 5th Ave and served until 2000. Alan Lacy took over in 2000 and ultimately approached Eddie Lampert who engineered his takeover of Sears. And while each CEO was obviously smart in their own way – nothing any of them did saved the brand, or made it relevant as the giant of retailing failed to keep pace with the American populace it had served so well for almost 100 years.
And yet Sam Walton's vision for a similar store thrived, again grown from the grass roots rural population of America – a symbolic contrast to the Sears Tower in Chicago, the legacy of Arthur Wood.
So how did so many bright people fail? David Halbelstram wrote of another spectacular failure by smart men – the American involvement in Vietnam and called his book – The Best and the Brightest. His thesis was that even though Kennedy and Johnson surrounded themselves with the best and the brightest minds, the US strategy ultimately failed.
And at Sears, extremely bright men, surrounded by equally bright men and in a few cases women, all failed to maintain the brand. Failed to see what was coming (Walmart) failed to keep pace with a changing America. Failed to understand the consumer. And in the end – just plain failed. It's a cautionary tale of how a series of CEO and their teams all failed to keep the stores as a reflection of America – something they had done so very well for 78 years – arguably until 1970 – when America began to change – and they didn't. There were a few small successes along the way, but the macro view on Sears didn't change much. Out of touch, even embarrassing. So while Walmart thrived and Target grew and thrived, the Sears Brand image fell, and fell. It's doubtful there will be a second act here. Hard to reverse a 50-year-old slide. It may not happen soon, but it's this author's opinion that ultimately Sears will close, and an amazing chapter in retail history will be closed.
Hindsight is Always 20/20.
Lesson learned:
No American company is too big to fail. Even GM would have failed without a government bailout
Always think of ways to do better (Great CEOs always worry about someone else putting them out of business. This could even happen to Walmart. It happened to Sears. It can happen to Walmart.) The Innovator's Dilemma.
Hubris is an absolute killer in business. We know better. Hubris is the downfall of many Brands, companies (and armies).
Understanding the consumer is key. But asking the right questions is also key, and harder than it looks. AT&T famously lost 50% of its customer base while it's customer satisfaction data showed a 90% rating of top two boxes. Yes, they thought AT&T was providing excellent service – but they wanted a great value. They found it elsewhere.
Keeping the Brand relevant is the most important aspect of business and one of the hardest. Remember when Sears was relevant? It was relevant for over seven decades. And its slide was not immediately evident until one day the stores were no longer fashionable and neither was the Brand. Who was "minding the store"?
Sears has recently sold Craftsman Tools for close to a billion dollars. Mr. Lampert is selling the crown jewels. Soon the real estate will go. And then the lights will be turned off on yet another great American icon of yesteryear.

Douglas Ritter is President and General Manager of USFI/Safeguard. He has worked at 13 companies in his 30 plus year career and likes to point out that all but one has been bought, sold or gone out of business including two Fortune 50 companies. While most books focus on successful businesses, Mr. Ritter is more fascinated with Why Companies Fail.