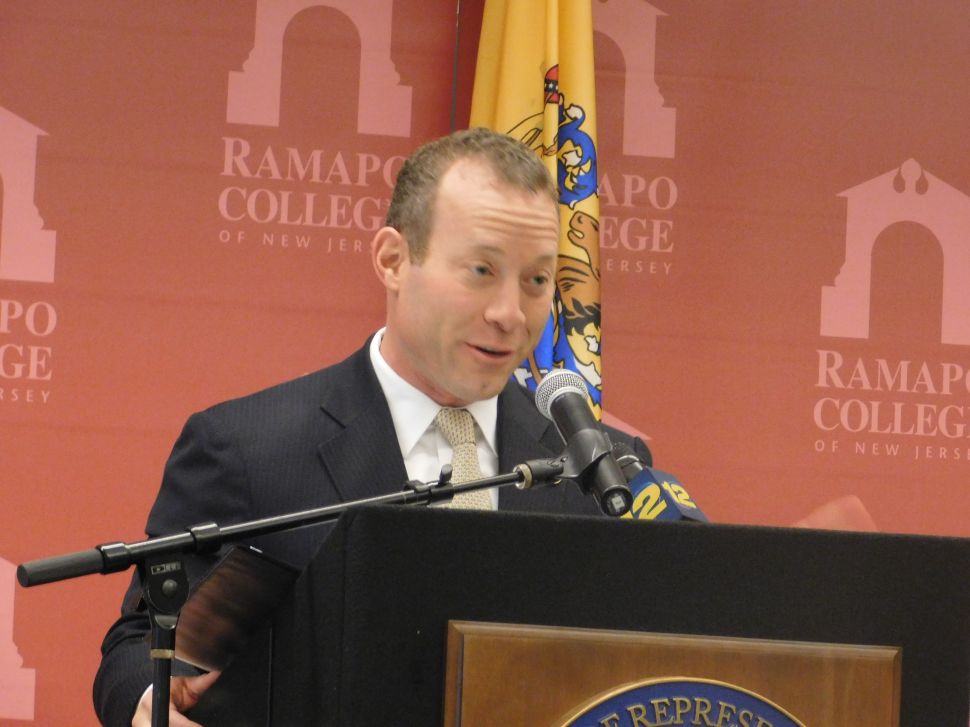 WINNERS
Josh Gottheimer
The freshman Democratic Congressman's 2018 re-election prospects boosted by the early decision of a potentially strong GOP challenger, Assemblywoman Holly Schepisi, not to enter the race (as first reported by PolitickerNJ).
Chris Christie
The Republican Governor got a free meatloaf lunch at the White House, and is a possible candidate for the soon-to-be-vacant presidency of Seton Hall University. To the chagrin of the "pay attention to New Jersey" caucus, the governor is also spending a lot of time hosting sports radio—the upside is he's gotten pretty damn good at it.
John Wisniewski
The Democratic gubernatorial candidate won the endorsement of the Princeton Community Democratic Organization, meeting the 60% threshold after joining Phil Murphy, Jim Johnson and Ray Lesniak at a forum. For February, it's an impressive showing of grass roots support, though by June it won't matter as much if The Wiz doesn't win the Mercer line.
Max Pizzaro
Congratulations to PolitickerNJ reporter for the last ten years on his newest venture, a political website about New Jersey.
MIXED
Bill Pascrell
The Democratic Congressman was revealed as the unnamed Democratic Congressman who had a fundraiser run by a disgraced (and now, at his own hand, deceased) big pharma lobbyist who was the subject of a must-read Wall Street Journal story.
LOSERS
Bob Torricelli
The former United States Senator, hoping for a political comeback (maybe in 2018), sees a blast from his past: a kid whose West Point application Torch botched in 1994 is now running for the Assembly — something that'll give The Record (once the newcomers there get a historical tutorial) another reason to remind New Jerseyans why they soured on Torricelli in the first place.
Wayne De'Angelo
The Democratic Assemblyman is taking some heat — from the Sierra Club and others — for trying to limit the scope of OPRA requests.
John Wisniewski
You win some and you lose more: Despite Wisniewski's endorsement of Bernie Sanders for president, the Vermont firebrand's son campaigned last weekend with Phil Murphy, who also grabbed the endorsement of Wiz running mate Craig Couglin.
Joe Rullo
As if zero percent in the polls wasn't bad enough, the GOP gubernatorial candidate's former campaign manager publicly advised him to drop out of the race.