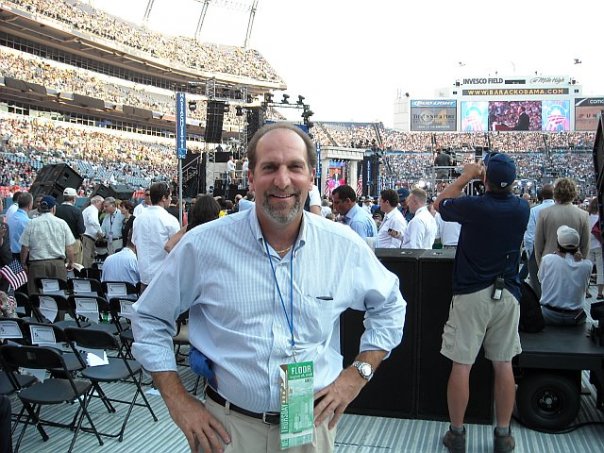 Seven years ago, Zenon Christodoulou mounted a last-minute bid to challenge U.S. Rep. Leonard Lance and lost the Somerset County Democratic convention to Ed Potosnak. Now the 52-year-old Branchburg businessman and prominent Democratic fundraiser is seeking to challenge three-term Republican State Sen. Christopher Bateman.
Christodoulou was a key fundraiser for Hillary Clinton's presidential campaigns in 2008 and 2016. He held a fundraiser earlier this month for Democratic gubernatorial candidate Phil Murphy. Christodoulou's fundraising strength comes from the Greek community, where he has made a lifetime worth of contacts as the son of Christopher Christodoulou, a leader of the Greek Orthodox Church who survived Nazi internment in WWII.
If recent voter history means anything at all, look for the 16th district to be one of the most hotly contested races of 2017. Two years ago, Democrat Andrew Zwicker, a rushholtesque physicist from Princeton, ousted GOP incumbent Donna Simon by an ultra-slim 70 vote margin. Clinton carried the 16th with 57%, and Cory Booker won it with 52%. That's exactly what Democratic cartographer Bill Castner had in mind when he drew the district six years ago.
Bateman may be the GOP's most endangered incumbent, with some Republican strategists viewing him as more vulnerable that Monmouth's Jennifer Beck. He has a solid political pedigree as the son of former Senate President/gubernatorial nominee Raymond Bateman, and has spent ten years in the Senate and fourteen years in the Assembly. Under the new map, Gov. Don DiFrancesco's law partner has moved to the center. He's been a sometimes critic of Gov. Chris Christie. But Bateman has caught some flack defending a protégé, Somerset County prosecutor Geoffrey Soriano, during the humungous outcry over the investigation into John Sheridan's death. And progressives in Princeton may not be ready to forgive Bateman's failure to support marriage equality, back in 2009 when the district was much more Republican.
The other 16th district incumbent, Assemblyman Jack Ciattarelli (R-Hillsborough), is giving up his seat in pursuit of the Republican gubernatorial nomination. Simon is running for her old seat, teaming up with Somerset County Freeholder and ex-Montgomery Mayor Mark Caliguire.
Zwicker was initially viewed as a potential Bateman opponent, but the freshman legislator has decided to seek a second term in the Assembly again instead.