Today is a very big day. It's International Women's Day, which celebrates the social, economic, cultural and political successes of women. This year it also stands as A Day Without a Woman, a movement organized by the Women's March. This is a protest against "the economic injustices women and gender nonconforming people continue to face," organizers wrote in a recent announcement.
There are many ways to participate in these two events, including a call for women to stay home from work, whether it's paid or unpaid. But there are other ways to celebrate and embrace the monumental contributions of women. There is no right way to participate in this day and it will be different for each person. Here are a few ideas on how to make it your own.
Wear Red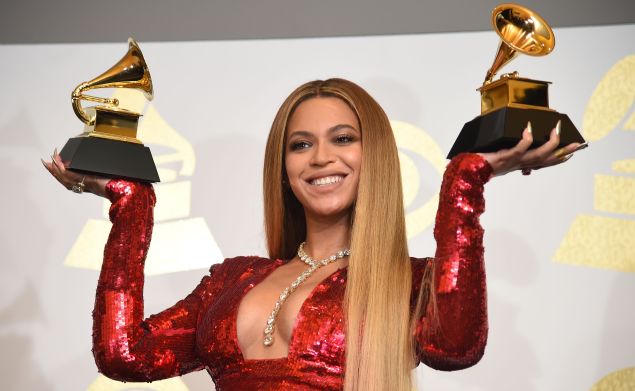 This is probably the easiest way to support this day. The color symbolizes the "revolutionary love and sacrifice" women have made throughout history. Red is a color that cannot be ignored and you know you've got something in the back of your closet.
Sport Some Serious Fashion To Help Women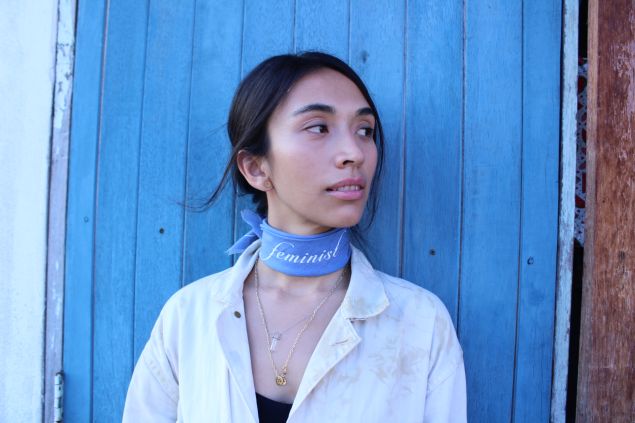 Fashion has been a huge part of the women's protest movement, as speaking with your body is just as effective as your voice. And it seems that t-shirts with slogans are the new sashes. That is why you should consider buying this limited edition scarf from ADAY and entrepreneur and designer Lisa King to celebrate women and modern day feminism. The scarfs will be available tomorrow and 50 percent of all proceeds from ADAY's site will be donated by ADAY to Vital Voices, an NGO whose mission is to identify, invest in and bring visibility to extraordinary women around the world. The scarves say "feminist" and "dreamer."
On that fashion note, the pink pussy hat was the overwhelming accessory at the Women's March in D.C. and NYC in January. Consider buying the PH5 Pink Beanie, which can be purchased at ph5.com. This La Ligne shirt  in partnership with Free the Nipple is also quite fetching. Twenty percent of your purchase goes to the cause.
Use Wifi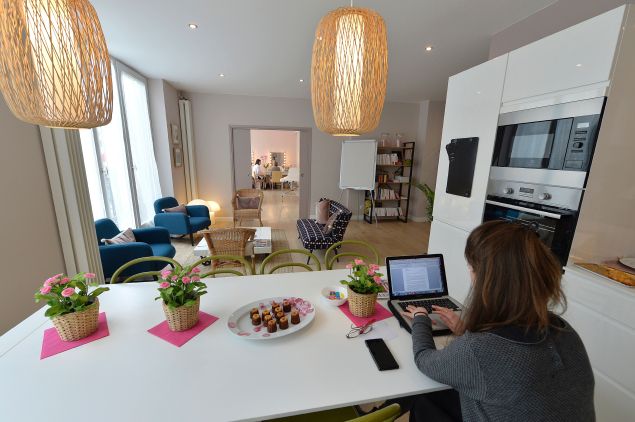 Yup, using WiFi celebrates women because Hedy Lamarr, the Austrian actress, co-invented a system of wireless communication called "spread spectrum" to fight the Nazis during World War II. It would go on to become the foundation for modern WiFi and mobile phones. If you're reading this, congrats, you've already done it!
Buy a Theory X LOLA Elevate the Everyday Kit
Who says you can't get pampered and help young women at the same time? For International Women's Day, Theory and Lola, the organic tampon subscription service, are partnering on limited-edition kits to help women Elevate the Everyday. In celebration of IWD's commitment to the social, economic, political and cultural achievement of women, 100 percent of each purchase benefits Girls Who Code. Kits will retail for $50 (but value is over $375!), and will be available in Theory stores nationwide and online at Theory.com, starting today. Items include the Theory x Lola Limited edition Be Heard t-Shirt, a Lola three pack of Tampons, and goop Revitalizing Day Moisturizer.
Lola Founder Alexandra Freedman told the Observer, "Since founding Lola, Jordana [Kier] and I have been lucky to be constantly surrounded by amazing women and we strive to celebrate our team, customers, family and friends every day. We saw International Women's Day as the perfect opportunity to partner with other brands that are champions for women to provide great products that give back to a worthy cause."
Send an Entrepreneurial Friend a Sparkle Hustle Grow Box
Send your #girlboss or entrepreneurial friend a Sparkle Hustle Grow box from Cratejoy. They are stuffed with four to six items that will inspire you and help you and your business grow, including books, planners and chic office supplies. You'll also get access to an online course or tutorial each month, along with props to help you succeed. Once you become a member, you'll be invited to join their private Facebook group to participate in their community and connect with potential collaborators.
Purchase a Box of Style
While you're using that aforementioned box to help you succeed in your career, nab one of The Zoe Report's Box of Style spring boxes, which is all about female empowerment. It's a luxury, quarterly subscription service, from Rachel Zoe and her editorial team at The Zoe Report. All brands in the spring box were founded by women and many provide fair-wage employment in economies where women are underpaid and under-served. "For this edition my team and I really focused on highlighting incredible female-founded brands. I couldn't think of a better time to bring to life our mission of empowering women to live a life in style. This spring box is one of my favorites to date because it has deeper meaning beyond the tangible products, it's just so powerful," Zoe said in a statement.
Then Box It Out
Still on the boxing note, you can sweat it out and support women by heading to Shadowbox in Dumbo on March 8th for a special class at 7:30 followed by a panel featuring female boxer Heather Hardy and other health experts. 
Go Out For a Beer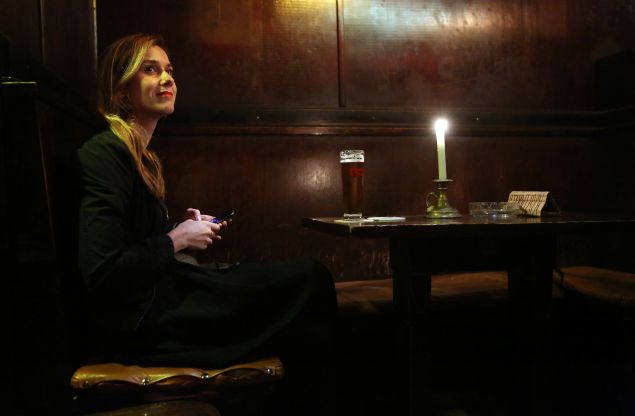 Head out for a beer, preferably at a bar with a female bartender, because ladies actually invented this ultimate beverage. Beer historian Jane Peyton claims that it was ancient Mesopotamian women who were the first to develop, sell, and even drink beer. Seriously, this may be your night to find your very own Coyote Ugly bar.
If beer isn't your thing, grab a glass of Brenne Whiskey, founded by female entrepreneur Alison Patel, who just won the World Whisky Brand Ambassador of the Year Award. A great place to enjoy a glass of Brenne is at the Beatrice Inn, which is run by power house chef Angie Mar. 
Watch Some Triple-F Rated Movies
Though most people just use IMDB for looking up random movie trivia, now you can use it to help you select a film that supports women. The platform has added a female rating, where they recognize films that women have written, directed, and starrred in. So far 21,800 films have been awarded the rating on IMDb for meeting all three of the criteria and some of these may even be your faves. Frozen, Bridget Jones's Baby, and American Honey all earned a "Triple F." Now you can Netflix and chill with a purpose.