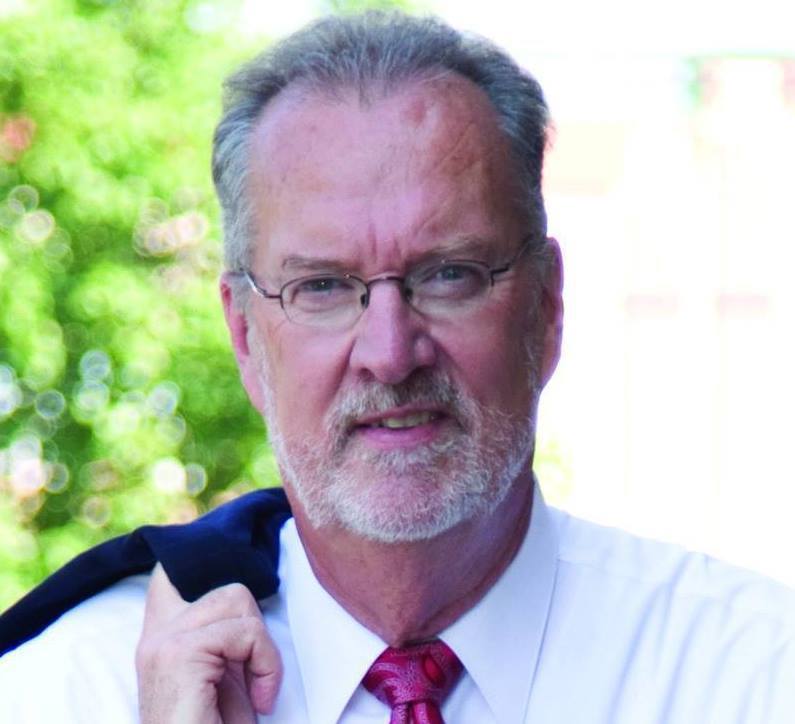 This story has been updated.
While Republicans take heat at the national level for the alleged racism that ushered in a president who appealed to the working class white voter, at the local level it seems to be elected Democrats who are embroiled in two ugly incidents here in our area.
In New York State, a white state Senator, Michael N. Gianaris, accused a group of eight fellow Democrats, most of whom are minorities, of being according to the New York Times, "President Trump's 'New York Democrats' who are 'happy to eat the crumbs from the Republican dinner plate.'" One of his targets, Manhattan Democratic Senator Marisol Alcantara, who is Dominican, accused Gianaris of "white privilege" and presumably even worse, of going to Harvard.
Now, here in New Jersey, an even uglier spat has broken out and Harry Hurley, the Carl Bernstein of Atlantic County, is all over it.
On today's "Hurley in the Morning" Program on WPG Talk Radio (104.1 FM & 1450 AM), Atlantic County Freeholder Ernest D. Coursey asserted that New Jersey State Senator Jim Whelan directly told him, "an African-American cannot win on the legislative ticket in District 2." Coursey, who is African American, leveled this explosive charge live on-the-air.
According to Coursey, that's the reason he was denied the nomination to run for Assembly on a ticket with Whelan's aspiring replacement at last night's Atlantic County Democratic Party meeting.
According to Coursey, this racist assumption that the swing 2nd District would not be favorable to a black candidate is how John Armato, a Buena Vista Township Committeeman, ended up winning the nomination for the ballot spot next to Assemblyman Vince Mazzeo. Armato and Mazzeo will face off against Republicans Vince Sera, a Brigantine Councilman, and Brenda Taube, a former Margate City Commissioner. It took four ballots for the relatively unknown Armato to win the spot, which may bolster Coursey's claim, given that Coursey has already appeared on ballots throughout the county and would presumably have higher name ID.
Indeed, Coursey griped on Hurley's show, "I am the highest elected official in Atlantic County and they (the County Democratic Party) don't involve me in any candidate discussions."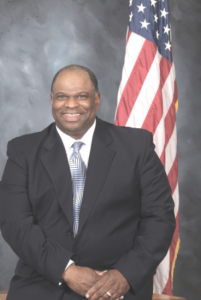 Reached by PolitickerNJ on his cell phone this morning, Senator Whelan was asked if he had said what Coursey said he said. After first putting a reporter on a long hold, Whelan then declined to deny having said the remark but asked the reporter, "Give me an email address, I'm gonna put out a statement on this." PolitickerNJ will update this story when that statement arrives.
LD2 is expected to be one of the most hotly contested races in the state this November, as Whelan retires after serving in the Senate since 2008. The fight for his seat pits former Democrat Atlantic County freeholder Colin Bell against Republican Chris Brown.
Coursey is no stranger to mixing it up internally.
In 2006, he was fired from his job as a typist when he failed to pass a typing test. He sued Atlantic City, its then-mayor Bob Levy, former Business Administrator Dominic Capella, former Council President Craig Callaway and the Atlantic City Supervisors Association and he won a settlement.
Here's audio of the Hurley In The Morning clip, which includes the explosive charge, as well as Coursey's blistering criticism of the county Democratic party.
UPDATE: Late this morning, Sen. Whelan issued a statement accusing Freeholder Ernest Coursey, who he dubbed the "loser of last night's Atlantic County Democratic Convention vote for State Assembly," of "fake news put out by a sore loser." While not denying anything Coursey said, Whelan did point out that "I have run for state office four times, three times with African-American running mates," referring to Damon Tyner, Thelma Witherspoon and Ashley Bennett. He accuses Coursey of failing to remember that it was Whelan himself who cast the tie-breaking vote to put Coursey on the Atlantic City Council and goes on to zing Coursey, "who has accomplished very little in his long political career."