The only copy of Schindler's list—the actual sheet of paper, not an early re-write of the screenplay for the film, or something—likely to be available on the open market for the foreseeable future is now for sale. Rare documents dealer Moments in Time is handling the transaction and the list is expected to sell for more than $2.4 million, according to a report from the Guardian. Among other items for sale by the Los Angeles-based dealer? The car the Biggie Smalls was shot in.
The document is a carbon copy of a list that Oskar Schindler, the German factory owner who shielded an estimated 1,200 Jews from being sent to death camps during the Second World War, gave to Nazis in 1945. It bears the names of the employees he needed for his factory, which was seen as crucial to the war effort and therefore exempt from having its workers sent for extermination, regardless of their ethic makeup. By this time in the war, those not exempted in such a fashion would have been sent to Auschwitz and faced almost certain death.
The 14-page document now available lists 801 Jewish men's names and is dated April 1945, the paper says. But Schindler also saved women, children and people with disabilities from the camps, draining his own fortune to do so, eventually.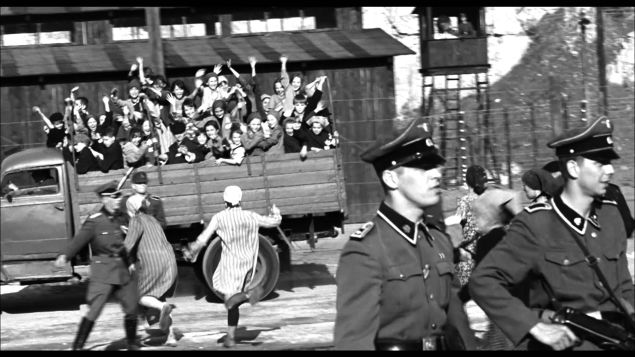 The papers are one of four known sets of copies of Schindler's lists of Jewish employees he saved from the Nazis in existence; the other three are owned by museums in the U.S. And Israel.
The same document reached the auction block via E-bay in 2013 with a reserve of $3 million, but failed to sell, the Guardian says.
Schindler's nephew, who assisted him at the factory and with his work saving Jewish workers, at some point owned the list, the paper says, but the document's current ownership was not given.