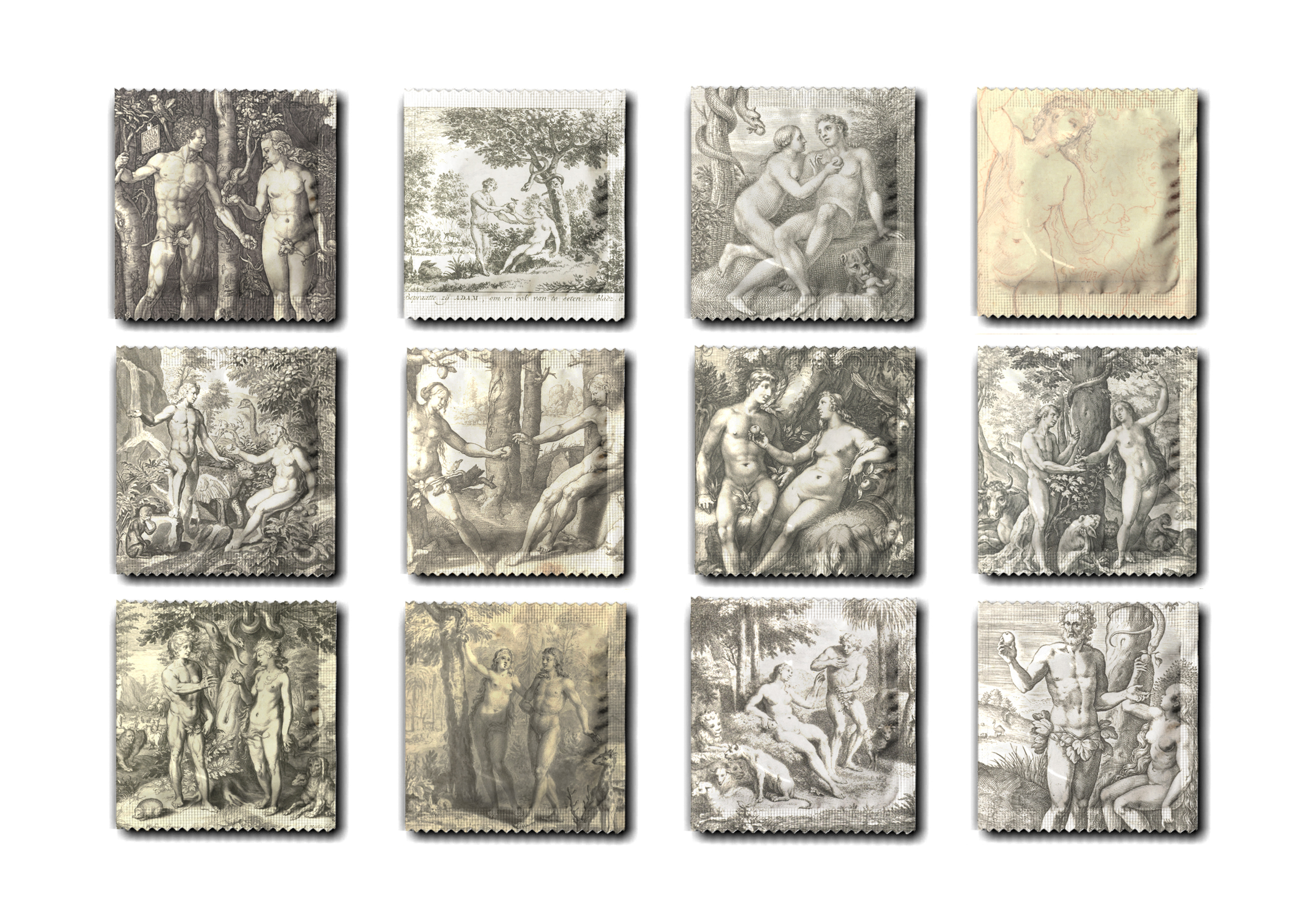 Each year since 2014, Amsterdam's Rijksmuseum has awarded €10,000 to an artist who creates an outstanding design for a practical, everyday item based on works from its world famous collection. This year, the shortlisted entries for the museum's prestigious Rijksstudio Award are both wildly creative and technologically innovative, and range from designs for condoms to contact lenses. No doubt, the museum will face a tough task choosing a winner.
Artists were given access to nearly 300,000 digital images of Rijksmuseum artworks, and a total of 2,500 entries were submitted. Now, the list has been narrowed down to ten finalists. Among them, here are a few designs I really hope come make it to mass production:
Spanish-based artists Esther Pi and Timo Waag have appropriated 17th century drawings and prints depicting the biblical characters Adam and Eve, sharing fruit in the garden and reclining in the buff, and printed the sepia-toned and black-and-white images on condom packages, which they've titled Eden Condoms.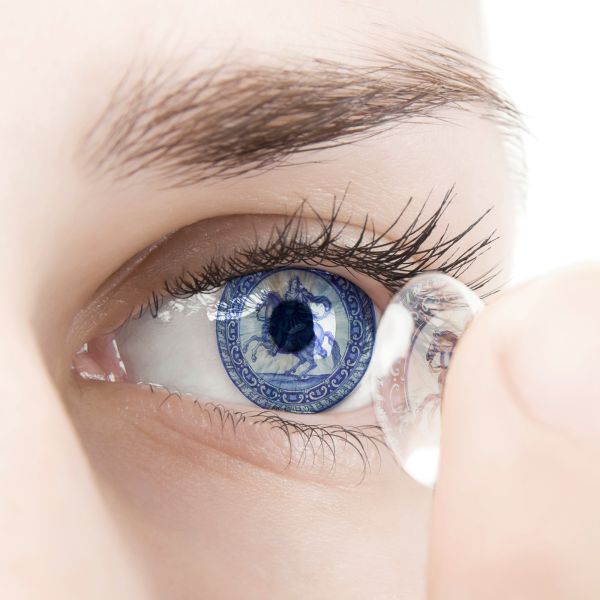 Then there is the U.S.-based pair Francine LeClerq and Ali Soltani, whose "retinal art" project Delft Blue Eyes + Nails feature a version of the iconic blue and white Dutch pottery pattern printed in minute form on contact lenses and nail art designs.
And finally, artist Oliver Watson, who hails from the Netherlands, has created a nightshirt based on Rembrandt's masterpiece The Night's Watch, which is among the Rijksmuseum's most visited and treasured objects.
The winner of the Rijksstudio prize, which is selected by jury, will be announced April 21. However, online voting for the museum's public award, which comes with a prize of €1,000 is now open.