Alison Wright makes one hell of a first impression. "I'm dying right now," the actress says mere moments after we meet, laughing and draping a blanket over her shoulders nearly as thick as her Sunderland accent. The situation is understandable, though. We sit down to talk in the back of a Brooklyn photography studio less than 24 hours after Wright made her Broadway debut in Pulitzer Prize-winner Lynn Nottage's Sweat, not to mention on the same Sunday the actress returns to TV in Feud: Bette and Joan, from reigning king of the anthology series, Ryan Murphy. It's an impressive, back-to-back series of accomplishments—especially from someone introduced to American audiences just four years ago on The Americans—that demands a celebration late into the night, early morning interview be damned.
Well, early afternoon interview.
Truthfully, though, if this is talking to Wright while she's dying, I'd love to meet her living. The Lee Strasberg Institute graduate smiles easy and often; she answers questions with a stage performer's poise mingled with a charisma made for cameras. She's whip quick, too. At one point, to demonstrate her preparation for the 1961-set Feud, Wright seamlessly adopts an old-school American accent. "Well, good morning, Ms. Crawford," she says, in a voice you might have heard echoing from Grauman's Chinese Theatre in an era when most of the handprints out front were still drying. Wright calls it "that old-fashioned Hollywood sound," and you recognize it immediately even without being able to describe how.
It is exactly "that old-fashioned Hollywood"—for better, but often for worse—which Feud concerns itself with. The eight-episode anthology series chronicles the behind-the-scenes conflict of 1962 thriller Whatever Happened to Baby Jane?, which starred veritable screen legends and perennial rivals Joan Crawford (Jessica Lange) and Bette Davis (Susan Sarandon). Come for the Hollywood Sign-sized drama—bask in the shade, if you will—but stay for a dive far deeper than the surface scratched by a cat-fight, a look at a film machine built by men, for men and the women it used, abused and spit out the moment the lens caught a wrinkle.
"She knows the only time you pay attention to a woman is when she's in front of a camera," Wright, as assistant Pauline Jameson, tells Baby Jane director Robert Aldrich (Alfred Molina) in Feud's first episode. The "she," in this case, just happens to be one of Aldrich's many par-for-the-course affairs.
"The intention was never just to make campy, kitschy fun," Wright tells me. "It's more about how difficult it was for these women in the last 10, 15 years of their lives, at a time when their male counterparts were just beginning, and becoming more distinguished. Their life supply was cut off, really, for both of them, because they turned 50 years old."
As Pauline, Wright has the unique task of portraying one of the few Feud roles to not exist in real life. Instead, Pauline operates as an amalgam of the show's more pressing themes. The assistants who should have been studio heads. The authoritative voices drowned out by the clacking of a secretary's typewriter. The woman who, quite literally, picked Whatever Happened to Baby Jane? from a pile of ideas and handed it off to a man.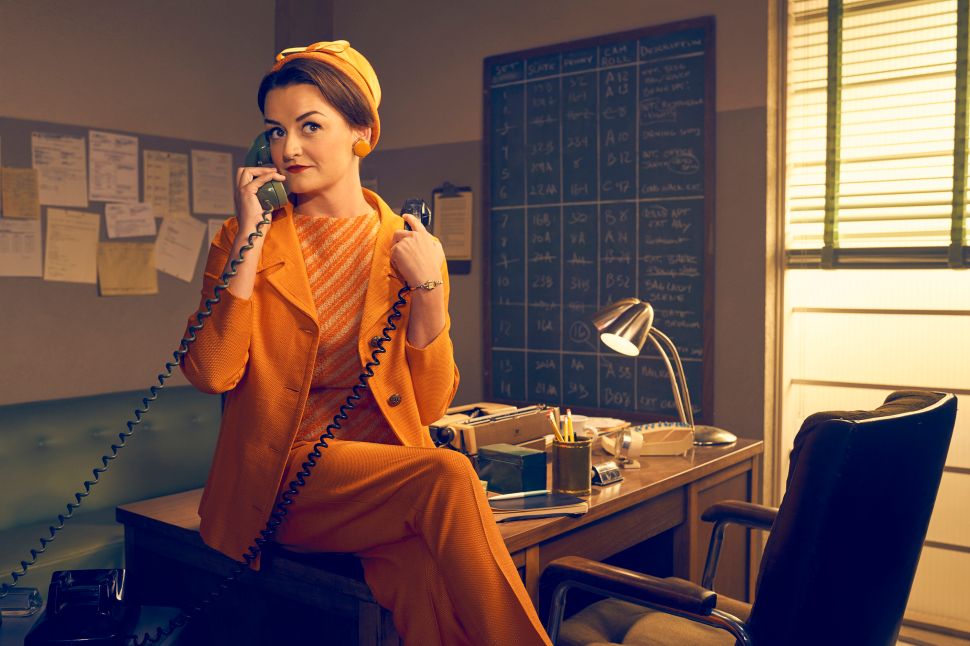 "Pauline is a composite of all the women who worked in the studio systems," Wright says. "My character represents a lot of these women who were very great and capable at their job, at a time everyone expected your endgame to be marriage and kids. Pauline wants to be a director. She wants a future in the business."
Wright's preparation went beyond adopting an accent; she adopted a mindset. "What would it feel like if marriage and kids were not your endgame plan? Because it definitely isn't for Pauline. Back then, that made you unusual already, right there.
"It always blows me away that, in this country, a woman couldn't have a credit card without her husband until 1974," Wright continues. "I'd just think about all these things where you would never believe that was actually the case until you actually find out that it was."
Which is where Feud takes on an eerie undertone more akin to Murphy's other anthology series, where it becomes something of an actual American horror story, where you notice the trials and tribulations of that old Hollywood don't seem too different than those of that new Hollywood.
"That's the point," Wright says, eyes flashing. "That's the whole point. That it's not any different. Ryan is looking at, well, how far have things actually progressed in these 50, 60 years?"
BEGIN FLASHBACK:
 INT. 89TH ANNUAL ACADEMY AWARDS – EVENING
Actress BRIE LARSON refuses to applaud onstage as CASEY AFFLECK accepts his Best Actor win amid allegations of sexual assault. MEL GIBSON (choice dialogue: "You look like a fucking pig in heat," in reference to ex-wife Oksana Grigorieva) sits in the audience, smiling.
END FLASHBACK
"I'm a woman," Wright continues. "So I know exactly how it is to be a woman and move through the world. So this shit," referring to Feud, to Baby Jane, to Hollywood, to everything, "it still applies."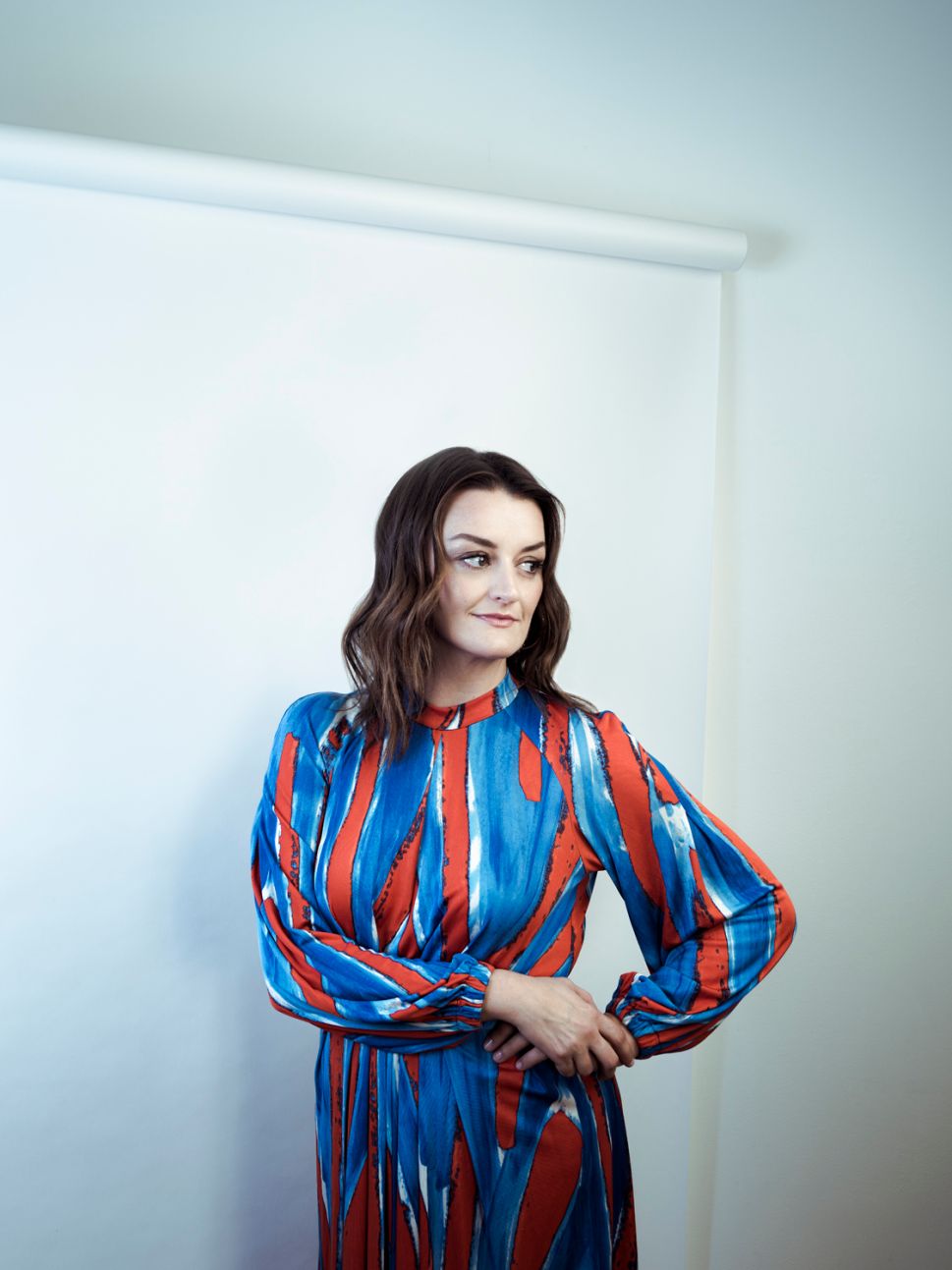 I ask Wright what first step needs to be taken toward a more inclusive Hollywood, and she tells me that step has already been taken—by none other than Ryan Murphy himself. In early 2016, the uber-producer introduced the Half foundation to his Ryan Murphy Productions, an initiative that promised to fill at least 50 percent of his various shows' director slots with women. True to his word, Feud's eight-episode run sees two episodes helmed by Gwyneth Horder-Payton (American Horror Story, The Americans), another from Liza Johnson (Good Girls Revolt) and a penultimate chapter overseen by Oscar-winning actress turned director, Helen Hunt.
"There are more women on Ryan's set than I have ever seen, anywhere," Wright tells me. "There was a woman behind each camera. That just doesn't happen."
For Wright—who came to the States 19 years ago and has lived and worked here ever since—the shocking part of this conversation is the fact it's still a conversation at all. "Women are half of society, you know?" she says.
"If the people who are making decisions, or making the content, are all just white guys in their 50s, that's the only perspective you're going to get."
It is, undoubtedly, a continuous uphill climb. The world did not change after it found out what happened to Baby Jane. This is the same Hollywood in which Sally Fields played Tom Hanks' mother in Forrest Gump, just six years after playing his love interest in 1988's Punchline. In which Feud's own Susan Sarandon (then 67) was old enough to play a 43-year-old Melissa McCarthy's grandmother in 2014's Tammy. In which the Hollywood-commanding, billion-dollar Marvel Cinematic Universe—15 films so far and seemingly continuing on into infinity—has yet to use a single female director.
'Hollywood and the business is reflective of the world itself. If [women are] not equal in the outside world, why would we expect to be treated as equals in the microcosm of Hollywood?'
"Step one, we just need to get more women onto sets," Wright says. "And the only way to do that is by going out of your way to demand that's what you want. The studios will bring Ryan, or whoever the director is, a selection of people to choose from. But if there's no women in that group . . ."
If I absolutely had to guess, I'd say the deep sigh that follows has nothing to do with last night's festivities. But after a moment, unsurprisingly, she is composed.
"But then, Hollywood and the business is reflective of the world itself. If we're not equal in the outside world, why would we expect to be treated as equals in the microcosm of Hollywood?"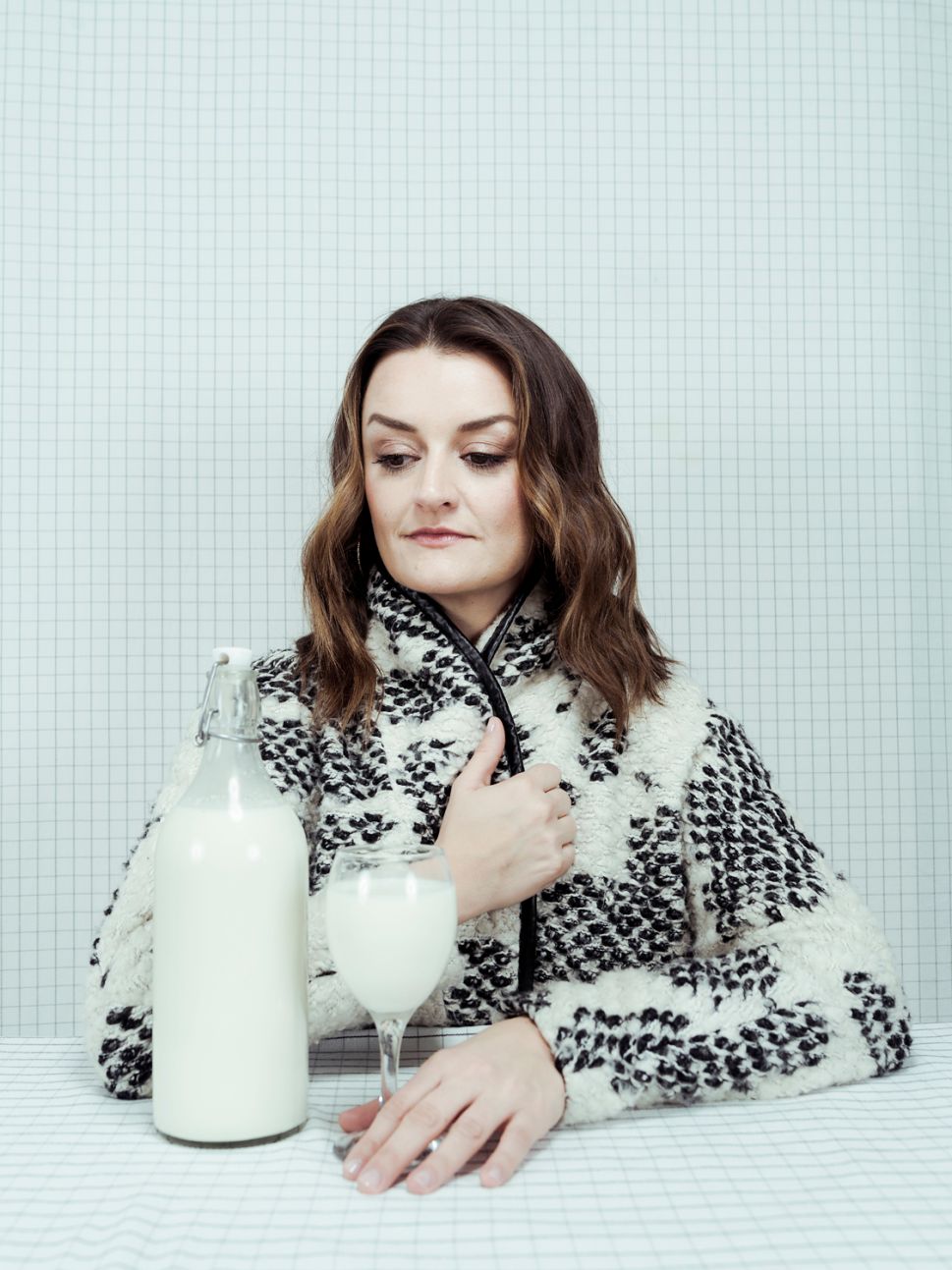 Case in point: The time, quite recently, a reality TV star caught on tape detailing his desire to grab a woman "by the pussy" was elected president of the United States. An occurrence that, as fate would have it, landed directly during the production of Feud.
"Of course the election happened right in between shooting," Wright remembers. "We all thought it was going to be a certain way. We thought Hillary Clinton was going to be our president. We were going to have a girl in charge. And then it was like, 'Oh, no, no, we're still a very sexist, misogynist country. Let's not forget that we haven't traveled that far.'"
Something key to note: Throughout our conversation, Wright refrains from mentioning the president by name; she says, simply, "a certain man." The time before January 20 is "pre-him."
Part of this, she says, is to avoid "giving him his time." But mostly, it's a way to separate her work, her art, from burdening politics. Especially Nottage's Sweat, a play that, on the surface, is a clear-cut mirror of the modern political scene. Set in the industrial town of Reading, Pennsylvania, Sweat focuses on the post-war decline of the working class, of prosperity giving way to uncertainty. Wright plays Jessie, a woman hit hard by sudden unemployment, and harder by the alcohol she uses to forget it.
"You don't always get to be a part of something that's actually important in terms of society and where we're at right now," says Wright, the only new cast member added after the play's Off-Broadway transfer. "But this is timely, and it's actually an important piece of art in terms of reflecting back the state of our society at the moment."
But Sweat, which Nottage wrote after extensive interviews between 2001 and 2008 with old factory town workers, "is not about the man who is president." Wright is adamant. "It's about the state of the American working class."
It's interesting, though, the projects and roles Wright continues to find herself in—Feud, Sweat, The Americans, this interview itself—that require a deeper look than a first glance. That are far, far more than a first impression. It's the reason Wright's Martha on The Americans—who began as near-comic relief and ended her run as the epitome of quiet strength—reminds me of Feud's Pauline Jameson, despite the years and genres between them.
Wright nods at the comparison. "Well, neither of them are the first two women to be underestimated." And, despite it all, she grins. "Or the last."