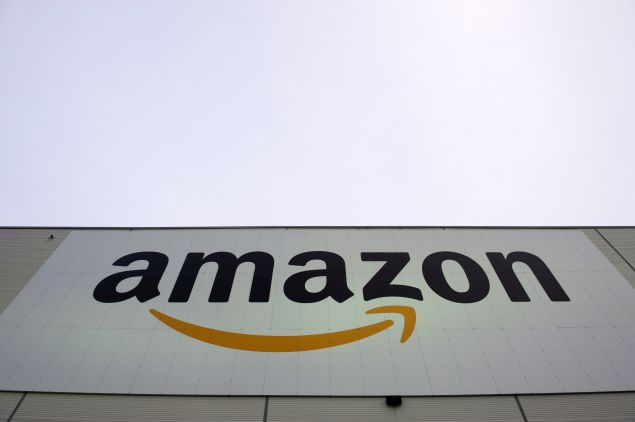 Amazon (AMZN) has been pursuing a 10-year lease for a new office that would house 1,300 technical employees in East Palo Alto, Calif. To make it happen, the company would have to comply with the city's First Source Hiring Policy, which requires a "good faith effort" to hire 30 percent of employees from within the city. But Amazon is saying they can't and won't comply with this rule.
Instead, Amazon proposed an alternative idea that residents are saying isn't a fair trade. This one, a take-it-or-leave-it alternative, was presented and pushed to be confirmed in less than a week.
The company said it will build an employment office and hire an employment specialist to help East Palo Alto residents find other jobs in the city but also in other locations. Many locals are in favor of new interpretations of the policy and are not opposed to Amazon coming into the new office building—located at 2100 University Avenue—but they feel this has been rushed, forced and won't have a positive impact on jobs in the community, which defeats the entire purpose of the "good faith effort."
Situated in between the San Fransisco Bay area, Palo Alto and Menlo Park, East Palo Alto may sound like the perfect location for tech companies. The prosperity brought to these areas by the dot-com boom of the late 1990s, however, largely bypassed East Palo Alto, a low-rent, low-cost city of African American, Latino and Pacific Islander minorities that has been struggling with unemployment for decades—currently, the rate is 8.3 percent (the national average is 5.8 percent).
Considering the fact that this location will be employing mostly engineers, it's probably true that Amazon wouldn't be able to make 30 percent of hires city residents. But the policy it's trying to skirt around doesn't quite say it has to. Last amended in 2011, it says companies must 1.) make job openings available to residents 10 days before they're public and 2.) provide quarterly reports about hiring demographics. It's unconstitutional to require companies to hire that 30 percent, but it can be a requirement for them to put forth a good effort. Formerly, the area was all mom-and-pop stores. Now, big-box retailers like Home Depot, Nordstrom Rack and others are in town and all complying with the policy—on a whole, 37 percent of employees at the new retailers are East Palo Alto residents. Amazon is the first tech company to move in, and they have a smaller location in another area of the city already.
At the February 21 city council meeting, city staff encouraged the council to vote for the alternative proposed by Amazon. John Sobrato, CEO of Sobrato Organization, which is the developer of the property, also spoke briefly. Then Amazon's lawyer spoke and requested a decision that night.
"City staff think that this is a very good proposal," assistant city manager Sean Charpentier said during the meeting, as can be seen in this video. "It sort of deepens the city's commitment to finding employment for residents. I think the goal has always been to ensure people have access to jobs. It would be good if they're here in the city, but it's important for our residents to be employed and have access to those resources."
Four members voted for the policy change in favor of Amazon while one abstained. But city residents don't think it will help. Many have spoken up to the city council as well as the Observer about what they feel would be better alternatives.
"I support Amazon being there because that's what the market allows, but you should argue for the greatest amount of benefit," Melvin Gaines, an East Palo Alto native who worked in various parts of the city's government for five years, told the Observer. "If it were me, I would let them come but argue for a different model. I would argue for a training and development program to help residents be eligible to work for Amazon."
He said it "isn't a good exchange" and added that he thought Amazon's proposal was "very rushed."
"It would've been better to be brought to the city with additional alternatives instead of 'this is the one and done'—instead of 'here's the one thing we propose, and if you don't accept it as is, we're going to walk,' " he said. "I don't think they worked on a better alternative, and the city council wasn't presented with other options."
The city could've said no, but while accepting the alternative and Amazon's presence under these conditions wouldn't be making those jobs available to residents, it would have other positives for the city. As Gaines pointed out, in order to provide city services, there has to be a tax base. This would bring in money.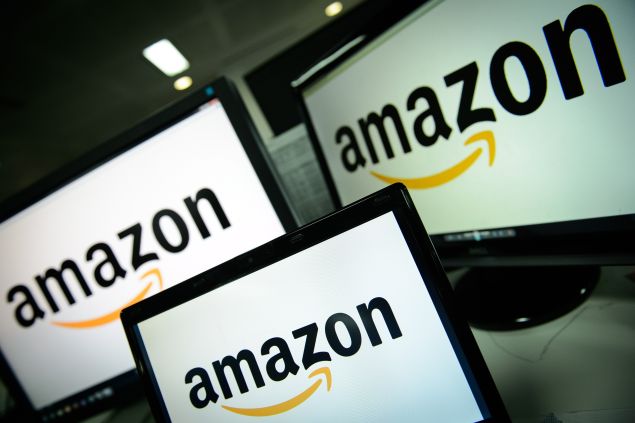 Before the vote to accept Amazon's alternative to the "good faith effort," the public had a chance to give its input on the proposal.
"I have over 15 years experience as a professional affirmative action officer, and I have seen all kinds of ways to get around the system and make it look like you're trying to achieve something when you haven't done a thing…I'm not making any accusations, but because I've seen that happen, I know how well they can do it," said a resident named Duanne, who said he believes Amazon should pay for a jobs person but that employee should report to the community rather than Amazon, because otherwise "that would be like putting the fox in the hen house."

Another resident named Javanni said the community should've been more aware and involved in this process.
"As we talk about the quarterly reports and reviews, I think it's great city staff can be involved in that, but if we're not getting further, deeper and deeper into what community process looks like, then something is going to go amiss if you're not really looking into putting your ear to the ground to the actual people themselves instead of looking at numbers," she said. 
Scott, another East Palo Alto local, expressed his feeling that the process was moving too quickly and a better plan could've been drafted.
"Even though the city seems to be moving on an expedited time frame to approve this alternative rule, tonight's resolution gives the city manager the power to finalize and clarify the details of the arrangement. So I think we should take a step back and consider a couple factors," he said, then proposing 1.) the jobs specialist works to fill Amazon openings with residents 2.) that community organizations are able to review the effectiveness of this initiative and that 3.) Amazon should not be exempt from the rule that they need to report how many locals it's hiring.
Another local the Observer talked to expressed her feelings that Amazon is unfairly trying to move in.
Kyra Brown, an activist and organizer in the community who is especially passionate about displacement and gentrification in East Palo Alto, views this as tech bullying and a part of a much larger problem referred to as the #TechTakeover.
"The company wants space in East Palo Alto without a commitment to hire the people of East Palo Alto," she said. "Talk about exclusion! When you are smack at the entrance of the city and our city has a high unemployment rate, this is prime opportunity for Amazon to act. What a shame."
She went on about some of the larger issues at play:
"The issue is that there was no public process in order to inform the community that this 'deal' was on the table, in the first place," she told the Observer. (Note: the proposal was posted on the City Hall bulletin board and website). "Another issue is of course the tech bullying which surfaced in Amazon's rhetoric/ultimatum to the city council and/or city staff-persons. It is indicative of a larger societal issue."
Tech companies in the Silicon Valley region have been jacking up the price of living, which has pushed people from their neighborhoods and created a stark contrast of privilege in the area. The average rent in San Fransisco, for example, has skyrocketed to $3,600. East Palo Alto's median household income is $52, 716 per year, with 16.5 percent of the population living in poverty. In its tech-centric neighbor Palo Alto, however, the median household income is $126,771 and there is a 5.3 percent poverty rate.
Brown was recently involved in organizing action around Facebook's role in the #TechTakeover. While East Palo Alto residents are struggling, the company offered its employees a $10,000 to $15,000 incentive to "move closer to work." Given that Facebook is located in Menlo Park, "closer" ended up meaning East Palo Alto.
The Sobrato Organization refused to comment, and Amazon has yet to respond to our multiple inquiries.
Correction: This article previously stated that 2100 University Avenue, the address of the office space Amazon is pursuing, was formerly the site of a high school. It's the retail center home to the mentioned big box retailers that was formerly the site of a high school.