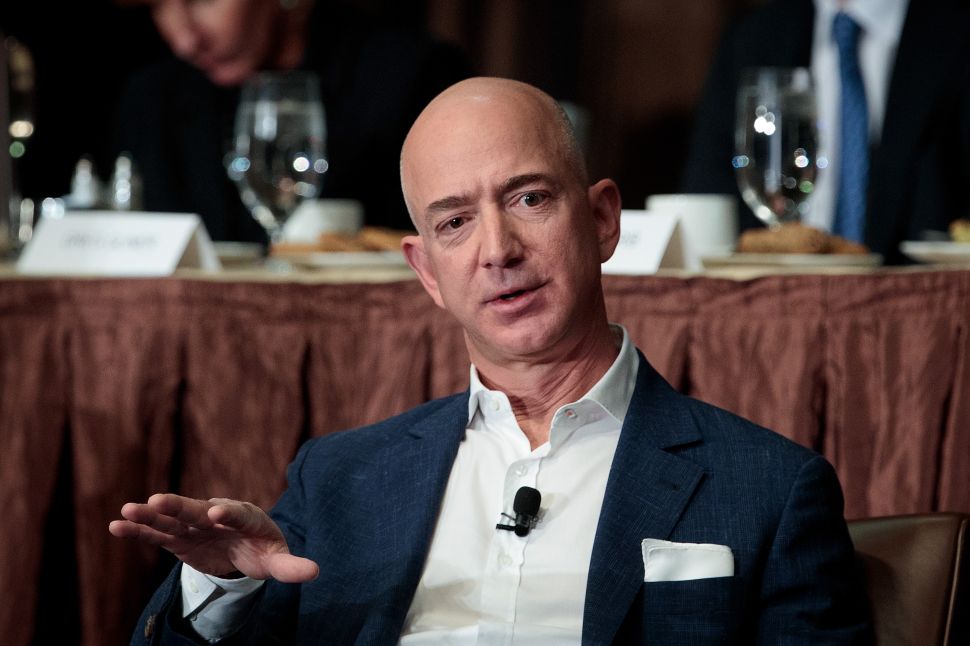 It doesn't come as a shock that Amazon CEO Jeff Bezos sits among the .01% of the world's richest men and women, but if the Forbes 2017 World Billionaires List is any indication, the man responsible for the booming online retail hub behind your bulk paper towels and iPod speakers could be on his way to dethroning several power players.
Namely, there's Warren Buffet, who touted his humble roots and knack for market predictions in a recent HBO documentary, Becoming Warren Buffett. The 86-year-old Oracle of Omaha's net worth currently lands at $75.6 billion, up $14.8 billion from last year, but as docu-viewers can attest, he'll be giving much of it away. 
The notoriously frugal, media shy Berkshire Hathaway CEO is slated to spend less than 1% of his staggering fortune, and while this might position him to retain a top spot on the world's richest list, he doesn't care much for rankings. Instead, he plans to leave another small percentage to his children, and donate the rest to the Bill & Melinda Gates Foundation. As fate would have it, Buffett sits behind Gates, who rests easy as the #1 world's richest person for four years thanks to his $86 billion, up from $75 billion last year. 
Other billionaires of note on the list are the world's richest woman, French L'Oreal heiress Liliane Bettencourt with $39.5 billion at #14, and President Donald Trump, who dropped a head-spinning 220 spots, from #324 to a 20-way tie at #544. Fear not, he's still worth $3.5 billion.
Zachary Weiss is a contributor to the Style and Art & Culture sections of Observer and beyond. Follow him on Instagram and Twitter @ZacharyWeiss.