I was greeted by performance artist Romina de Novellis, nude, weaving spools of red yarn yesterday afternoon at Salotto Angela Missoni, the all-but-hidden enclave where the den mother of the Missoni family empire has been given free reign to create her own world of oddities in the second installment of an ongoing project known as Missoni Surface Conversion.
Created in collaboration with Kreëmart, the "producer of immersive art happenings in unexpected environments" founded by Raphael Castoriano, the "living room" sits on the second floor of the brand's Madison Avenue flagship in a space usually reserved for private appointments.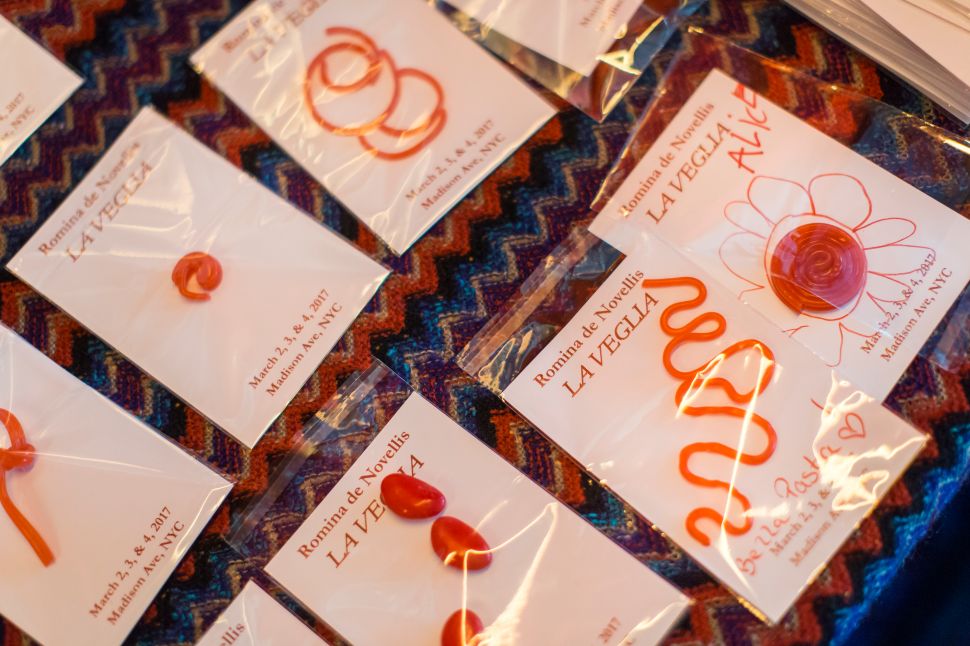 It's an eclectic layer of Assouline books, Missoni home goods, artworks by some of her favorites like Tracy Emin and Mickalene Thomas, and a smattering of goods brought directly to New York in her own luggage.
"You want to know what came in with my luggage?," Ms. Missoni said as we worked our way through the shelves. "This Barbie wearing a fake Missoni dress and an original Missoni sweater, a picture of my mom and my brother by Juergen Teller, these crocheted flowers, and I even brought in the thread that Romina is weaving."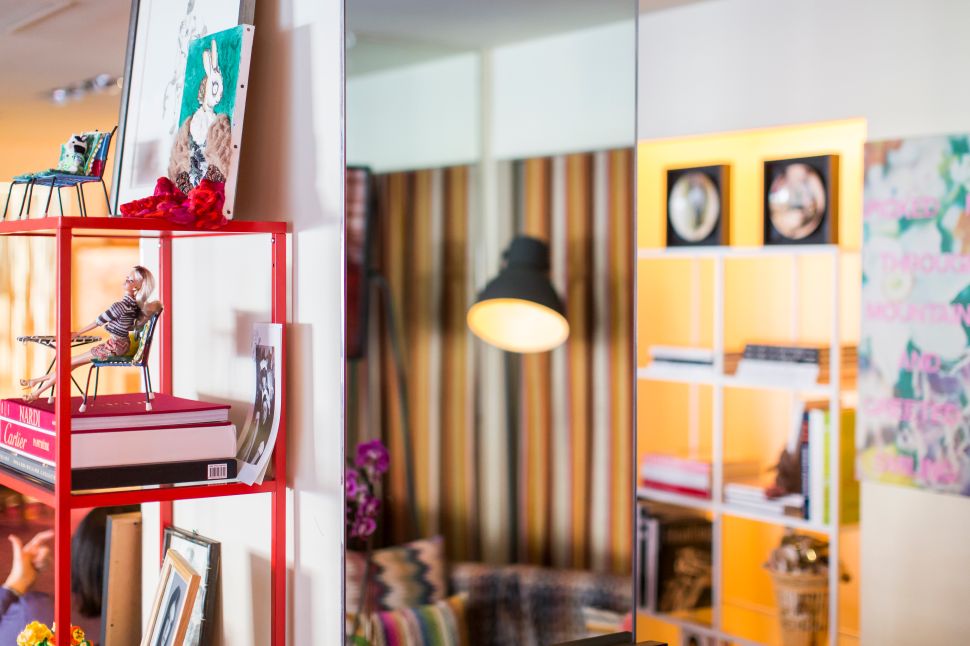 Until April 22nd, curious store visitors can step into the Salotto Angela Missoni by appointment for an afternoon full of cocktails, pasta, arts & crafts using red vines, and all of the Missoni's own wares that make it a near-exact interpretation of her family home in Milan, Italy.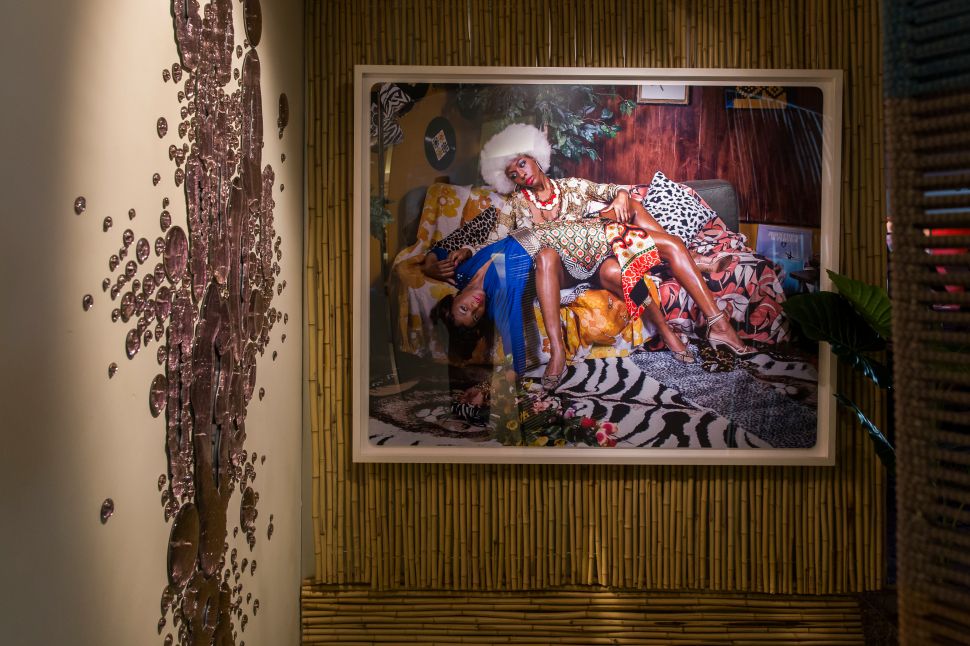 "I don't consider myself a collector, because collectors only do that," Ms. Missoni said. "I'm more of an assembler of things. That's why I brought in those pieces which are not precious. I'm just curious. I go everywhere so my curiosity can be fulfilled, and to find things that surprise me."