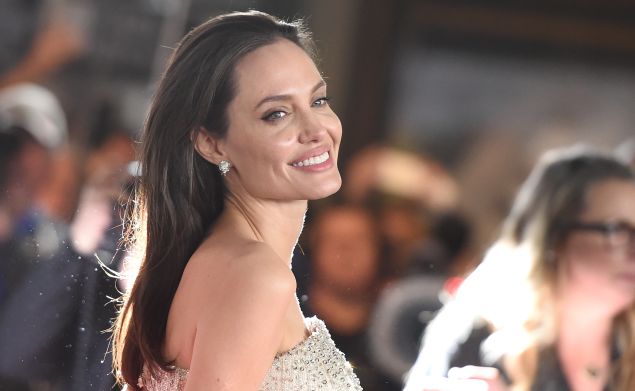 Angelina Jolie taught her first class at the London School of Economics this week, where she's currently a guest lecturer.
The actress and humanitarian is teaching at the Centre for Women, Peace and Security, and, as expected, her first appearance on campus for the class was met with excitement from the student body, which of course also manifested in a flurry of social media activity posting about the actress' whereabouts as well as praising her performance.
Jolie is guest lecturing for a postgraduate course on the impact of war on women, entitled "Women, Peace and Security," which "helps scholars, practitioners, activists, policy-makers and students to develop strategies to promote justice, human rights and participation for women in conflict-affected situations around the world."
Most people might go to dinner or drinks to celebrate a successful first day, but this is Angelina Jolie, so she did things just a little differently—the actress went on a very special private tour of Buckingham Palace, according to Daily Mail.
Buckingham Palace is open daily for State Rooms visits in the summer, and reopens to tourists from September to October. But let's be real, it's not like one would expect to see Jolie in one of those organized visits, weaving through groups of buzzing travelers. Also, good thing she went before all those renovations start.
While Jolie is reportedly in London with all six of her children, she was joined on the special royal visit only by her eldest son, Maddox—oh, the perks of being the oldest child, right? Apparently, Jolie and her son were given a "highly unusual private tour of Buckingham Palace," where not one member of the royal family was present.
But it's not like Jolie hasn't had her time with the royals. In fact, in 2014, Queen Elizabeth II made Jolie an honorary dame for her campaign towards ending sexual violence in war-stricken areas.
Jolie also had tea with Prince William and Kate Middleton in 2015, though sadly we are without photographic evidence of that one. Perhaps a meeting with Prince Harry is next? You know, when he's not busy venturing into the forest and meeting cows, of course.