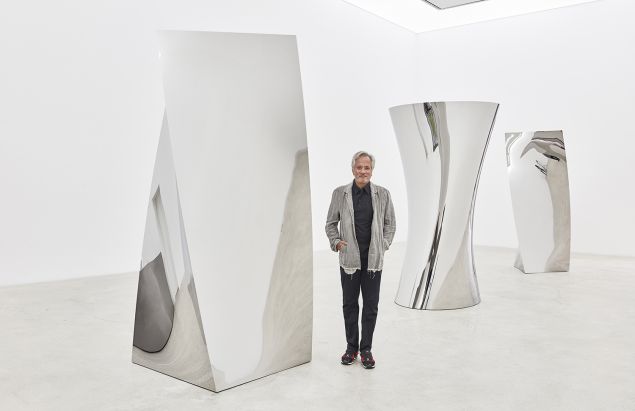 Sculptor Anish Kapoor—who employs 30 people, many not British, in his studio—told an audience he is "heartbroken" over Brexit.
The move, accelerated today, to separate the United Kingdom from the rest of the European Union, will be a disaster for artists and collectors in Kapoor's mind, The Art Newspaper reported.
"London is a great place for the art world, but most art buyers are not English," said the multimillionaire artist, who has both Indian and Iraqi Jewish ancestry but has worked in London for more than four decades. "What will it mean for the whole economy of the art world?"
Kapoor added that anti-global sentiment was a step in the wrong direction. "It's one of those things that goes against the flow of history," he reportedly said. "Frankly, nationalism diminishes ourselves."
Artists have spoken out repeatedly in response to Brexit, with Antony Gormley, Tracey Emin and Jeremy Deller all stating that they oppose the move by the British government.