Luminaries of the fashion world gathered at The Marriott Marquis last night where the annual Fashion Institute of Technology Gala unfolded in honor of Macy's CEO, Chairman and President, Terry Lundgren. The titan of fashion and retail was lauded by best sellers like P. Diddy, John Varvatos, and Tory Burch via video message, or, in the case of Anna Wintour and Ralph Lauren, in person.
Introduced by Ryan Seacrest just after dessert was served, the often silent-yet-iconic duo took the stage to recount some of their favorite moments spent alongside Lundgren over the past four decades of his career—including the early years of the newly-defunct Fashion's Night Out, the one-night shopping extravaganza across New York City's retail landscape created by Mayor Michael Bloomberg and Wintour's Vogue army.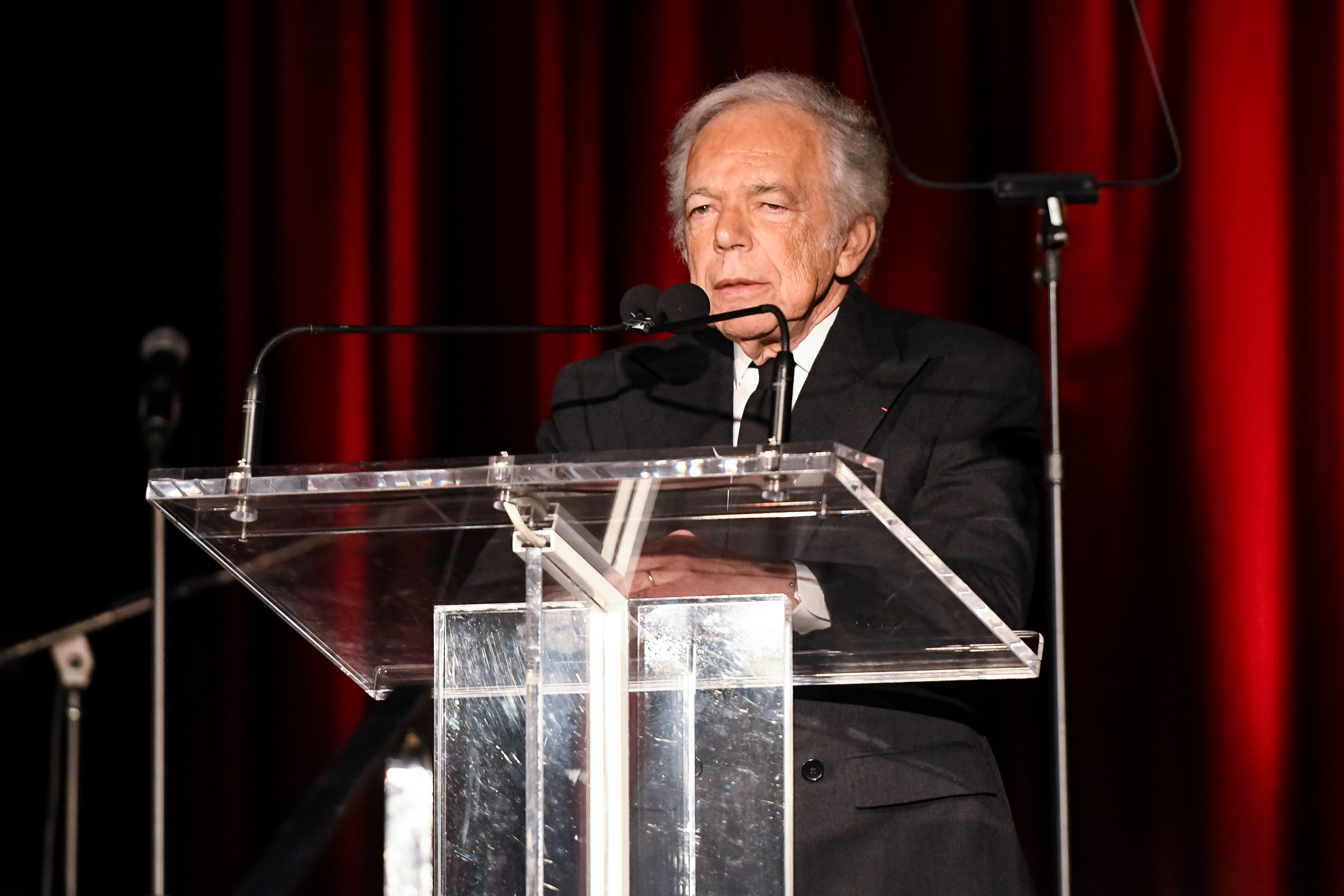 "In 2009 I found myself at Macy's in Flushing, Queens with Michael Kors and Kate Hudson in full glamour mode at 8 in the morning," Wintour recalled, wearing a signature patterned trench coat. "Of course, we could have begun the day really with any retailer—Manhattan is not without department stores, to say the least—but for Michael [Kors] and myself, there was no other option than to be at Macy's. This is largely because of Terry, and his devotion to designers, the public at large, and making mass retail a real pleasure for everyone involved." Lundgren later told us, "I remember I asked Anna if she had ever been to Flushing, and she said she had been to Queens before. I said, 'Not this part of Queens.'"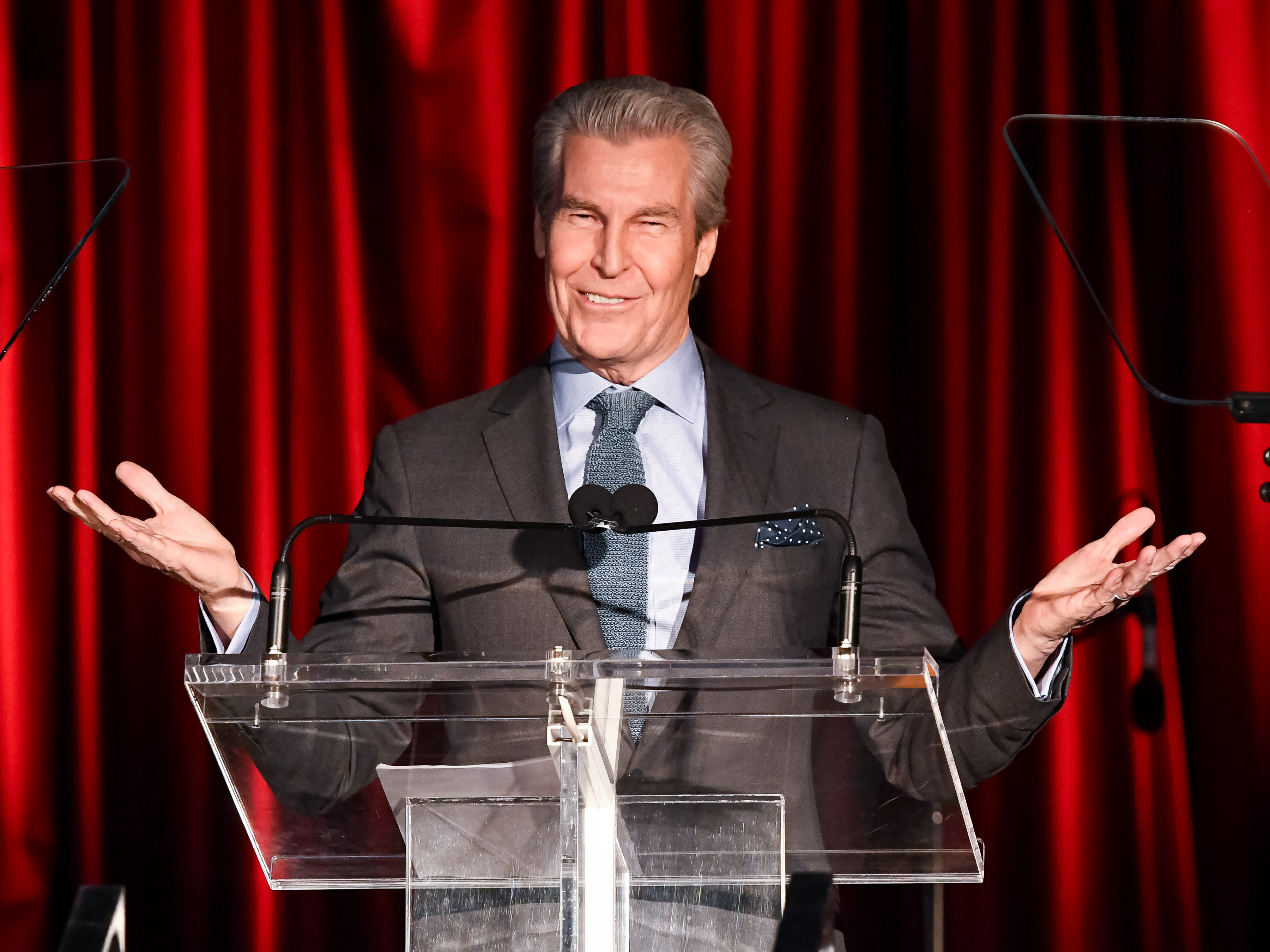 "Terry and I have known each other for more than 30 years." Ralph Lauren added, speaking to the packed ballroom full of fellow designers like Vera Wang, Lisa Perry, Alice + Olivia's Stacey Bendet, and Guess Jeans patriarch Maurice Marciano who shuttled Seacrest from Los Angeles to New York on the Marciano family jet for the night. "I think the man I most admire in my life is Terry, and I don't know anyone who can fill a room up like this. It's amazing." The love affair comes as no surprise as Macy's is the single largest retailer of Ralph Lauren goods.
"Anna and Ralph are such icons in our fashion industry that they don't even need to be mentioned by their last name. It's like Bono and Beyoncé or something," Lundgren said before announcing that the evening would serve not just as his informal 65th birthday celebration complete with a cake presented by Chef Daniel Boulud at the evening's close, but also as his retirement party from the retail business, ceding his CEO role to a man sitting just a few feet away, Jeff Gennette.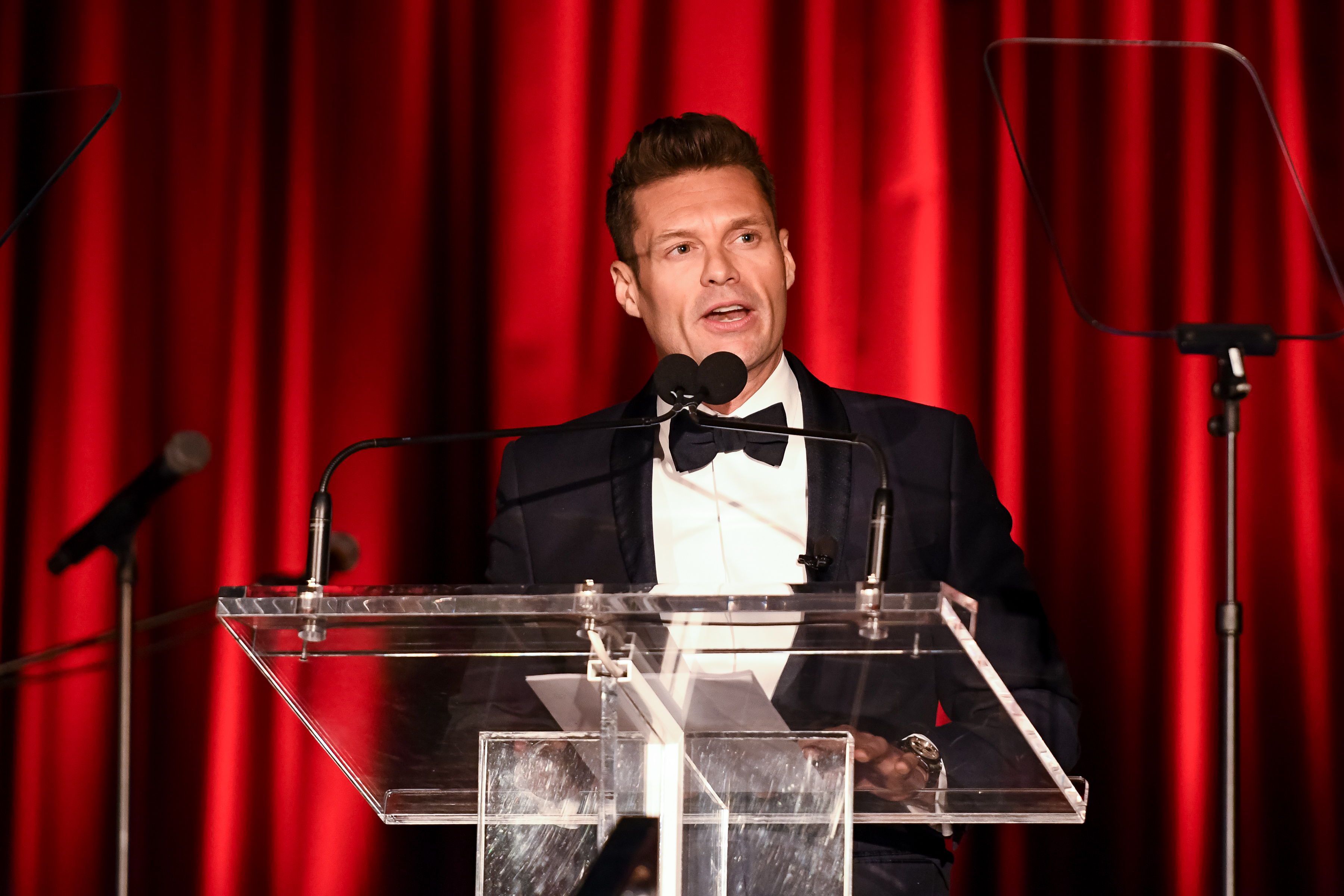 In total, the evening raised a whopping $4.5 million, which will be split between FIT and Lundgren's alma mater, the University of Arizona. "It's quite easy in this city to find people who are willing to go to an opening," Wintour later quipped. "It is not always as simple to find those who are willing to open their check books. This is not the case with Terry, whose generosity and support is beyond measure."
Zachary Weiss is a contributor to the Style and Art & Culture sections of Observer and beyond. Follow him on Instagram and Twitter @ZacharyWeiss.