So much for the "flat world."
Unless you've been living under a rock, you know that the U.S. and the U.K. have enacted nativist policies intended to slow or erode the process of globalization. Setting aside the question of whether this is or is not good for those countries' people or economies, there is the fact that one of the most global markets is for fine art. Which is why the 11th annual Art Dubai—the biggest art fair in the Middle East—was an interesting place to be this week.
This year's theme for the Global Art Forum, which accompanies Art Dubai, was trade. Forum director Shumon Basar quoted China's President Xi Jinping, who recently warned that "no one will emerge as a winner in a trade war," at the Davos World Economic Forum. And, walking the fair, the diversity of booths and robust representation of what is called "the global south" was easy to interpret as a sort of fierce commitment to globalism and cosmopolitanism in the face of the countervailing geopolitical climate. As if to say that even as the world retreats from diversity and exchange, the art world doesn't have to.
Booths from Russia, Georgia, Lithuania, Iran, the Palestinian Territories and Saudi Arabia were interspersed with those from Dubai, New York and Europe and often showed artists from their own or neighboring countries exclusively. Partly this was made possible by the fair's generous subsidies for booths showing only one or two artists, gallerists told the Observer. Thirty-seven of the total 94 galleries—a fairly modest number, which helped keep the fair digestible in scope—were solo or two-artist booths, said Pablo Del Val, international director of the fair, part of a push to help fairgoers "discover artists [they've] never heard of."
Galerie Iragui, based in Moscow, presented this explanation for their presence at Art Dubai: "Russia is no longer in Eastern Europe, but in 'the global south,' … of which Dubai is one of its capitals," explained Arie Amaya-Akkermans, who was manning the gallery's booth. "It's more necessary to build ties with the Arab world [than the west]."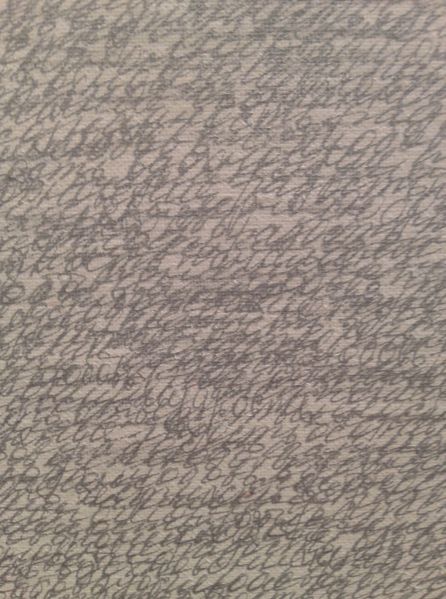 The Russian gallery scene has just begun to revive, after a few years of lagging sales, and as they return to the international scene they've opted to cultivate audiences in the Middle East, Amaya-Akkermans said. "As they start going abroad [again], they see you cannot go straight to the top fair," he said. Plus, "this fair brings together a more diverse set of galleries than you'd see in New York or Paris."
The impression of Russian art, now, from the West's vantage point is already more in line with how works from "Iran, Turkey, Saudi Arabia," are seen, Amaya-Akkermans said. Russian and other once-Eastern European gallerists have embraced this grouping, and are showing work in the context of non-national regions, both leaning into and operating outside of this categorization.
Another Russian outpost—Artwin Gallery—was showing Ustina Yakoleva, a Russian artist, and Bakhyt Bubicanova, an artist of Kazakh origin. The gallery also brought their wares to the Armory show last month, but Anna Dyulgerova, the gallery's publicist, who was at the booth on preview day, said she was not able to attend the New York fair. Her visa was delayed because she's previously given birth in the U.S. She laughed this off, though, and said she "understood."
Tbilisi-based Project Artbeat showed two Georgian artists, one of whose work is plainly critical of Russia. Levan Mindiashvili's photo-collage diptychs looked at regions occupied by Russia, with photos of Georgian cityscapes paired with empty spaces labeled only "N/A" that represent the territories of Ossetsia and Abkhazia.
Jeddah-based gallery Athr, meanwhile, showed an assortment of Saudi and Saudi-connected artists, including Muhanned Shono, who grew up in Saudi but has roots in Syria and Southern Russia.
A video piece, Children of Yam, using animation overlaid over video of ink moving across paper and set to an original violin score was a highlight. Visitors were also encouraged to handle hand-bound books by Shono, depicting stories of displacement. Ahmed Mater's photo series and Monira Al Qadiri's 3-d printed glittering industrial sculptures rounded out the booth, the only one from a Saudi gallery.
Gallery Zawyeh showed figurative paintings by Rana Samara, a 31-year-old Palestinian artist now based in New York whose works depict the areas around sex and other intimate/ prohibited spaces. "She addresses virginity and social norms," said Ziad Anani, who owns the Ramallah-based gallery.
One whole wall featured her work from her Intimate Spaces series, a quilt of handkerchiefs knitted together, each one representing what one person said on the topic of virginity. One has a currency sewn into it, while another bears only the Halal stamp, normally applied to food approved for consumption according to Islamic law.
Some booths' choices felt strange. New York gallery Aicon was showing what a European art critic damningly dismissed as "décor" under his breath. A Zurich gallery brought photos of desertscapes and of a boat with Arabic writing on the side—and, no, they do not exclusively represent Middle Eastern photography, making the wares they opted to show seem odd. One Oslo-based gallery looked like a Aaron Brothers Art Mart, for those who remember that.
However, the sheer diversity of contemporary art—43 countries were represented at Art Dubai—and the earnest interest in it and the artists who make it diminished any qualms about the fair's unevenness. The Middle East has long been a center of global trade, if not always a place where every perspective was welcome. Now, as the West grows more exclusionary, its almost fitting that the open, free exchange of ideas and art is thriving here.