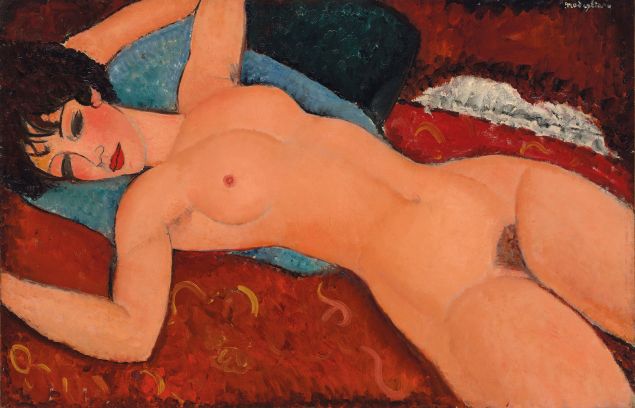 A major New York gallerist said some of those things people in the art world think but don't say aloud: the market is propped by two Asian buyers, the largely politically conservative collecting class is relishing the Trump presidency and market predictions are so hindered by opacity as to be nearly useless.
Andrew Fabricant, director of Richard Gray Gallery, was speaking at a panel for the Douglas Elliman | Knight Frank Wealth Report, which looks at global trends in markets like luxury real estate and fine art. It was unveiled last week.
The art market declined 30 to 40 percent in 2016 by Fabricant's estimate, though he admitted that with the lack of public information on art sales, no one really knows where they market is headed, or exactly where it's been. He pointed to the Qatari royal family—major collectors who've spent more than $250 million on a single painting more than once—who he wagers have accrued $10 to $20 billion in fine art over the last ten years. But since records of such purchases are not kept in one place, let alone made public, it's hard to keep track.
The fact that a single buyer or buying unit can prop up the entire market was a theme for Fabricant, whose gallery represents blue chip artists and has New York and Chicago outposts.
"There are two Asian buyers who have basically saved [recent] auctions," at both Sotheby's and Christie's, he said. "One is Chinese and one is Japanese… The market is extremely top heavy."
He was pointing, of course, to purchases like the $57 million Basquiat and the $170 million Modigliani—both bought by major Asian collectors in the last 18 months.
These purchases helped smooth over the "shake-ups in the auction houses themselves," in the last two years, Fabricant said, alluding to the recent staff shuffles and the fact that Sotheby's quarterly numbers have at times looked rough.
He also called the rest of the market—the sections other than Impressionist/ Modernist and Contemporary Western painting, where blockbuster deals are clustered— "soggy."
The emcee then pressed Fabricant, asking if big spenders, such as the Japanese entrepreneur who spent nearly $100 million at spring auctions last year, aren't being minted every day? Nope, he said.
"The percentage of high net worth individuals who get involved with art… there are so many pitfalls," to keep someone from becoming a collector, he said. They need the interest, the cultivated taste and the gumption to invest in something that can be hard to parse.
So what, exactly, is looking up for the art market? Well, collectors might not always project this publicly, but many are happy about the new U.S. presidential administration.
"The art market is bifurcated—most of the people who are in the art world are progressive, liberally minded people," meaning artists, curators, professionals in major arts institutions, he said. But the buyers do not exactly have those politics. "After the election, the [art market] took off on a tear," he pointed out.