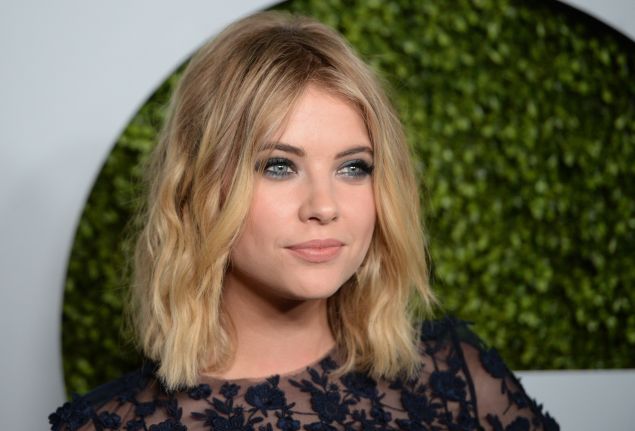 All the celebrity design and real estate news you missed this week.
Pretty Little Lair: Actress Ashley Benson sold her Los Angeles home for $2.65 million. Benson listed the French Normandy-style three-bedroom, 3.5-bath abode in February last year, asking nearly $3 million. The house is located just above Sunset Strip, and is filled with memorabilia from Pretty Little Liars, as well as a number of framed movie posters picturing the actress herself. via Redfin.
Stolen Goods: Kendall Jenner's Hollywood Hills house was burglarized. The LAPD received a call around 1:15 am, reporting that the burglary and that a number of personal belongings, including jewelry, were missing. Jenner was out of the home from 12:00 pm Wednesday until 8:00pm, but reportedly didn't realize the jewels were gone until she went to her bedroom around 1 am. via Entertainment Tonight.
Titanic Tourism: London-based travel company Blue Marble Private announced they are launching eight-day trips to see the Titanic wreckage, starting in 2018. The trip begins in Newfoundland, Canada, where nine clients at a time will take a helicopter or seaplane, and then get onto a submarine that takes them down to see the ship—it'll cost you $105,129 per ticket. It's the first time since 2005 one can dive to the site. via Daily Telegraph.
Photo Op: Kim Cattrall showed off her gorgeous Park Avenue apartment in an AG spread. The actress and her pal, designer Tony Ingrao, renovated and redesigned the entire apartment. It's filled with pieces they found in Europe art galleries and from antique dealers, as well as Christie's and Sotheby's in New York. via Architectural Digest.
Less Than Full House: Lori Loughlin and Mossimo Giannulli listed a Los Angeles mansion for a staggering $35 million. The 12,000-square-foot home overlooks the Bel-Air Country Club, and is comprised of six bedrooms and nine bathrooms. The property sits on just under .75 acres. via Variety.