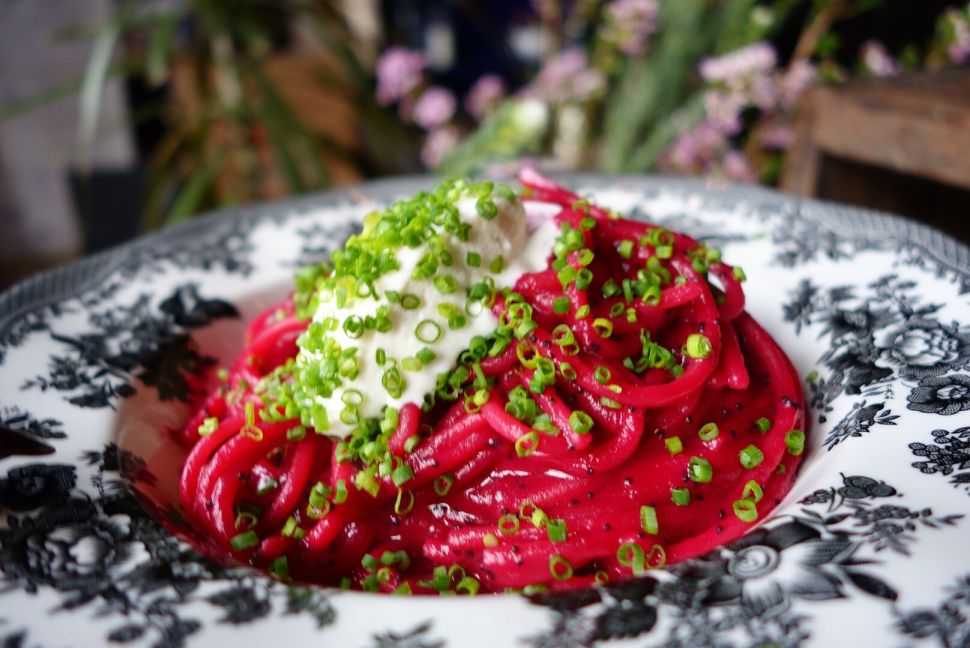 Cento Pasta Bar, the lunch residency at downtown L.A.'s Mignon wine bar, has been going strong since December 2015, but it still operates with the whimsy, wonderment and possibility of something that feels ephemeral.
From 11 a.m. to 3 p.m on Wednesdays through Saturdays, you'll find chef-operator Avner Lavi (who previously cooked at pasta mainstays Bestia, Sotto and Superba Snack Bar) behind the bar, pouring wine, maybe shucking Kusshi and Wildcat Cove oysters or topping toast with burrata or chicken liver, chatting affably with office workers and solo diners and scenesters who came over in between shopping their screenplays and shopping for sneakers. He'll be back there cooking with his newly hired culinary cohort, Michael Lewis (the chefs met when they both worked at Bestia), using a makeshift kitchen setup with portable stoves to prepare some of the finest and most gently priced pasta in the city.
Lavi doesn't have any servers (or any dishwashers, for that matter). He doesn't print a menu because he likes interacting with his customers. On any given day, there might be three pastas, like a crowd-pleasing beet spaghetti that's as magenta as it is toothsome or a pillowy housemade gnocchi with pesto that's intensely green and garlicky. If Lavi gets a deal from his seafood supplier, there could be gorgeous uni spaghetti in lobster stock with fermented chiles and generous chunks of lobster for $15, something that would cost twice as much in other restaurants. On other days, he might sell this dish for $20, which is still a nice value.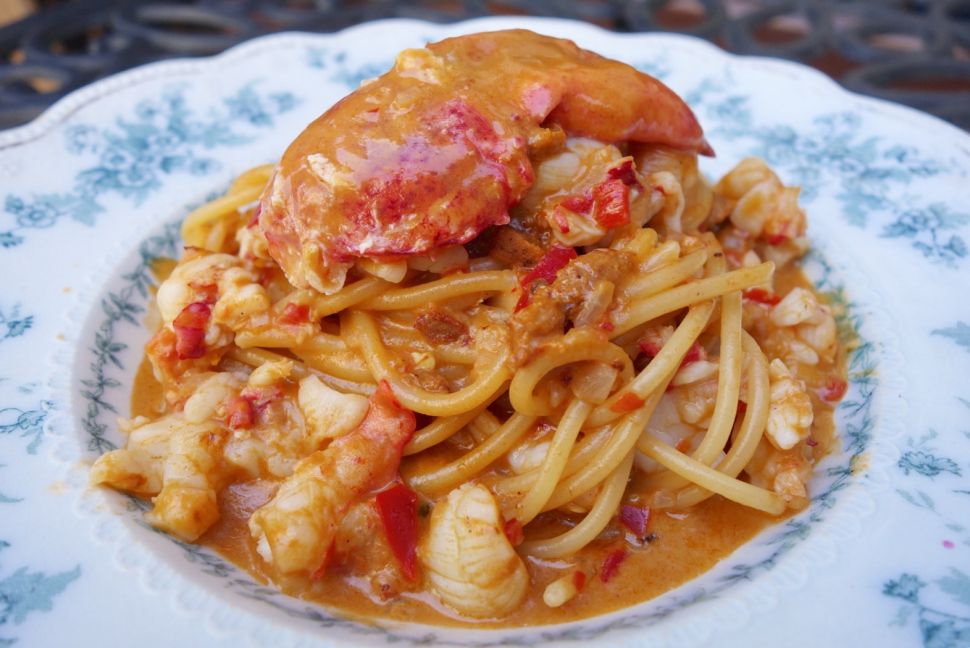 Lavi's totally in charge, so he can adjust the menu and its pricing as necessary. But he wants this to be a place where you can get a plate of high-quality pasta and a glass of wine without relying on an expense account.
There are only 26 seats at Cento. It's a cozy escape away from the grit and bustle of downtown and its historic core, where old meets new every day. On the afternoon we visited, Lewis was wearing a pair of sneakers he bought at one of the low-key vendors in the area. He didn't realize until after he purchased them that they light up. Lewis, who has also worked at Santa Monica's Herringbone and San Francisco's Boulevard, likes cooking and living in L.A. more than the Bay Area. Things are cheaper and more focused on cooking good food rather than on impressing critics and guidebooks.
Our dining companion tells Lavi that Cento isn't far from Meathead, a new counter-service restaurant that's now serving crazy burger/pizza mashups. This gets Lavi really excited, and he says he's totally going to go pound one after he's done with his shift at Cento.
Lavi's had Cento pop-ups in Hollywood at Birch and in Atwater Village at Kaldi Coffee, and he'll soon be using his noodles on the Westside when he pop ups at Louise's Trattoria in Santa Monica (dates to be determined). There might be some permanent stuff on the horizon, too.
But for now, downtown L.A. is lucky to have Lavi, using seafood he got in the morning, reminding you that flour and water can be both the simplest and most complex of pleasures, turning your lunch break into a transporting affair. By the way, we don't exactly recommend going to eat a pizza burger after you've enjoyed some wonderful uni pasta. But we're not here to tell you not to do it, either.