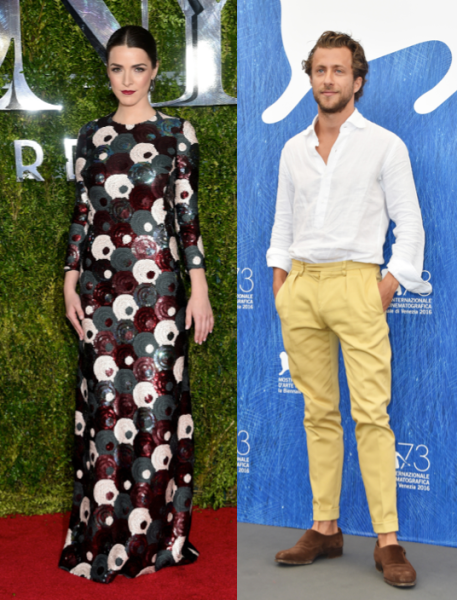 In October 2016, we wondered: Does fashion have a new power couple? The romance we were questioning involved Bee Shaffer, the well-groomed daughter of Anna Wintour and Francesco Carrozzini, the charming Italian son of Vogue Italia's Franca Sozzani. Shaffer is also known as a segment producer on Late Night With Seth Meyers, while Carrozzini has street cred as a successful filmmaker and photographer, having worked with Beyoncé on her "Jealous" video.
Now, we have an answer to that aforementioned question. And that answer is yes, Shaffer and Carrozzini are officially a power couple. In fact, they're even taking that validity to the altar; fashion's first couple is getting married.
The two reportedly made their dating debut earlier this fall during a screening of Franca: Chaos & Creation, the documentary that Carrozzini made about his mother, who sadly passed away in December 2016.
Shaffer and Carrozzini have kept their romance under wraps since then; they don't make frequent public appearances and neither have posted any Instagrams about the other. However, two photos of Shaffer wearing a diamond ring, posted on the Instagram story of Vogue's Selby Drummond, may have leaked info that the couple is, in fact, engaged. Want further proof that fashion's newest power couple is a go? Well, Vogue went ahead and confirmed the engagement to PEOPLE. 
There's no word on when or where this stylish couple will tie the knot, but we do know that it's bound to be a stylish affair. And we can only hope it graces the pages of Vogue, providing full detail on the A-list celebs and designers who attend (we assume Shaffer's boss, Seth Meyers will make a cameo), the top notch label that whips up a dress for Shaffer (maybe Oscar de la Renta?) and what the cake looks like (it must be tasteful but Instagrammable).