Remember how hard it used to be to have a custom made birthday cake with your photo on it? Now—thanks to the rising edible selfie industry—a few companies are changing that. Through portable experiential technology and social media integration, it's easier than ever to have your social media photos printed on edible items. Long gone are the days when you had to email a photo for these items manually. Now, you can upload them and have them delivered the next day with your edible selfie at your doorstep.
Edible selfie experiences are changing the event industry. Several companies have created portable experiential technology that can print your on a macaroon or a latte on the spot. Edible selfie machines are even replacing photo booths at weddings.
To test this trend out, I reached out to the top players in the edible selfie world. I handed over my Instagram handle, and the rest was history! As more companies discover how profitable it is to offer edible selfie experiences, this will become an increasingly competitive business.
From macaroons to Rice Krispies treats, this list of the top edible selfies is sure to leave you hungry. Eat your heart out (or face!).
Selfie Macaroon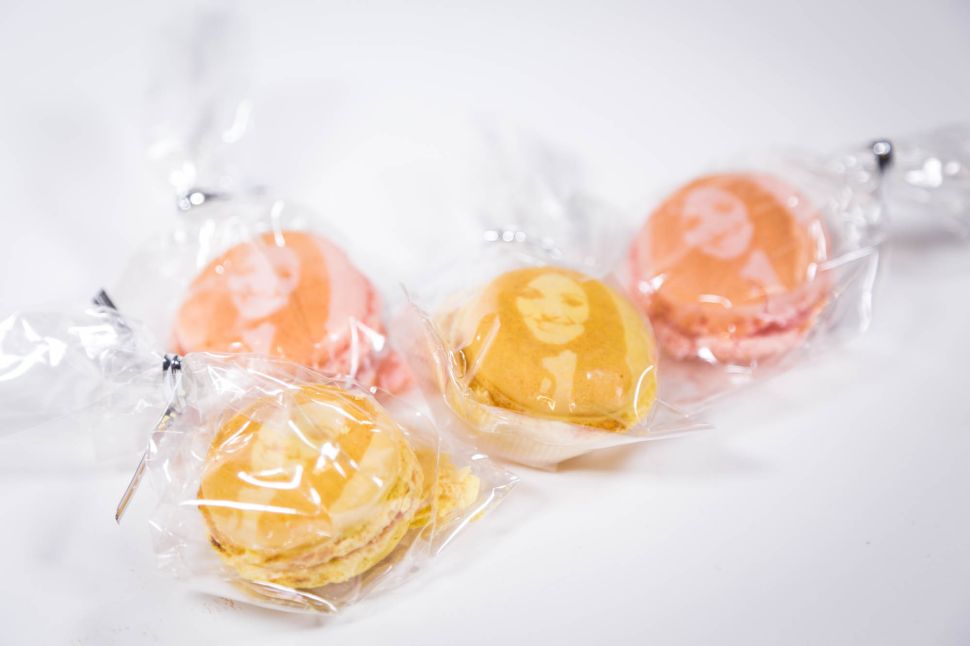 Forget regular photo booths; selfie food photo booths are all the rage. MakeLab, an event technology studio in Toronto, offers 3D printers, laser cutters and food photo booths. Their designers, technologists and food scientists create interactive events around the world. Guests grab their camera, snap the perfect selfie, and watch as their photos are laser-caramelized onto colorful French macaroons. If you're looking to have edible selfie macaroons at a big event, these are the perfect choice.
Selfie Latte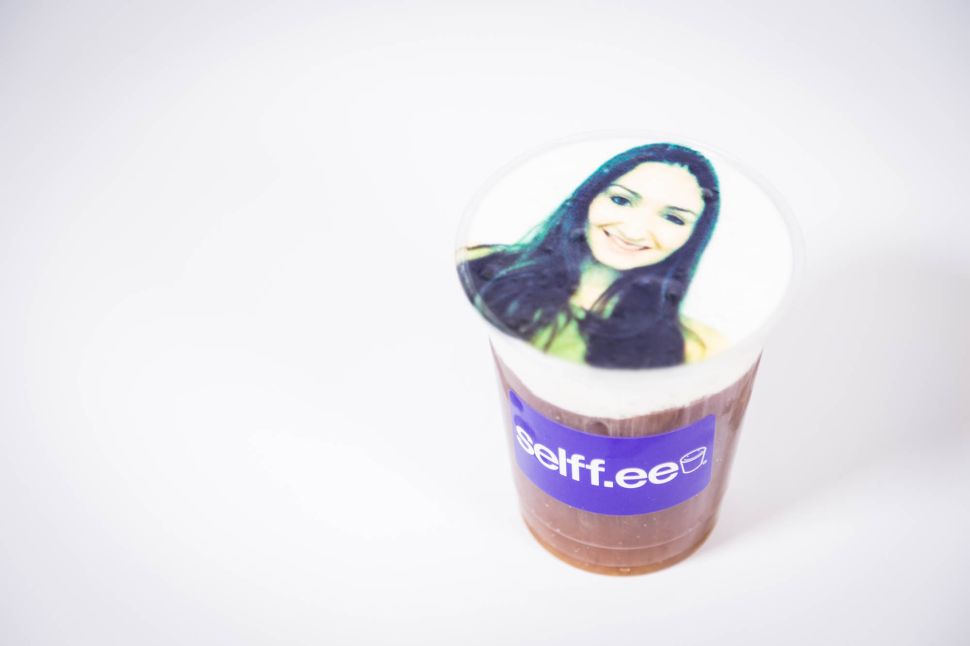 Using only FDA approved and flavorless dyes, consumers can sip their image, which is printed directly onto a drinkable latte within minutes. Selffee, a startup, has plans to expand to meet the growing demands of the public to "eat their face." Currently, the company can print edible selfies on iced coffee, iced tea, cookies, cupcakes, milkshakes and marshmallows. Simply snap, print and sip! Founders David Weiss and Farsh Kanji launched the company specifically to create edible selfies at live events. The coolest part? They can even print your selfie on coffee! Now that is Instaworthy.
Selfie Marshmallows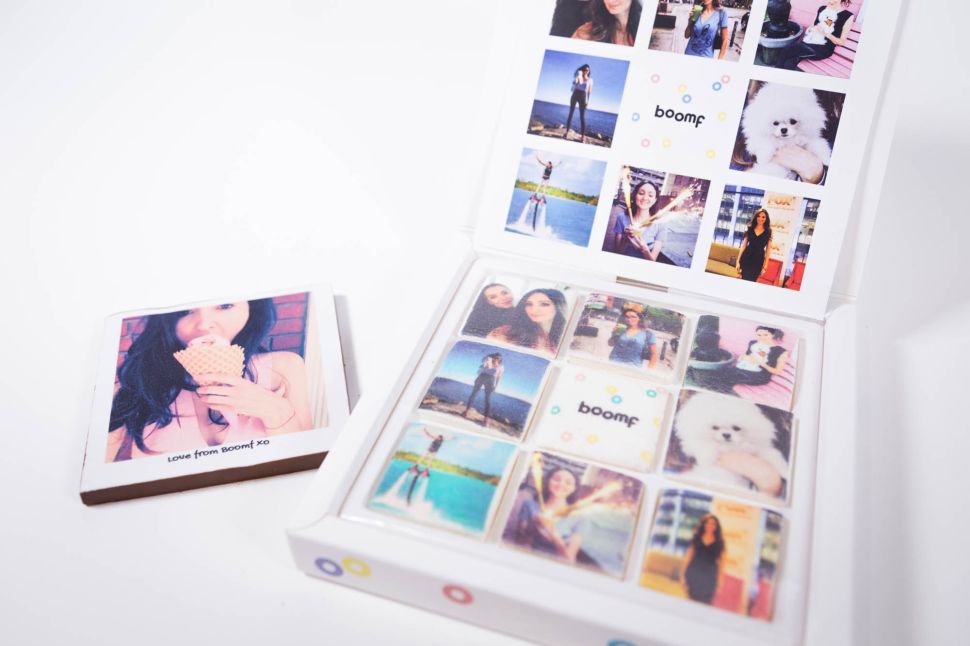 Boomf is the ultimate edible selfie digital machine. Simply upload your Instagram photos directly to their website, and they'll mail you customized selfie marshmallows or even selfie chocolate. Their packaging is especially clever. Boomf is the ultimate gift for the Instagram addict in your life.
Selfie M&M's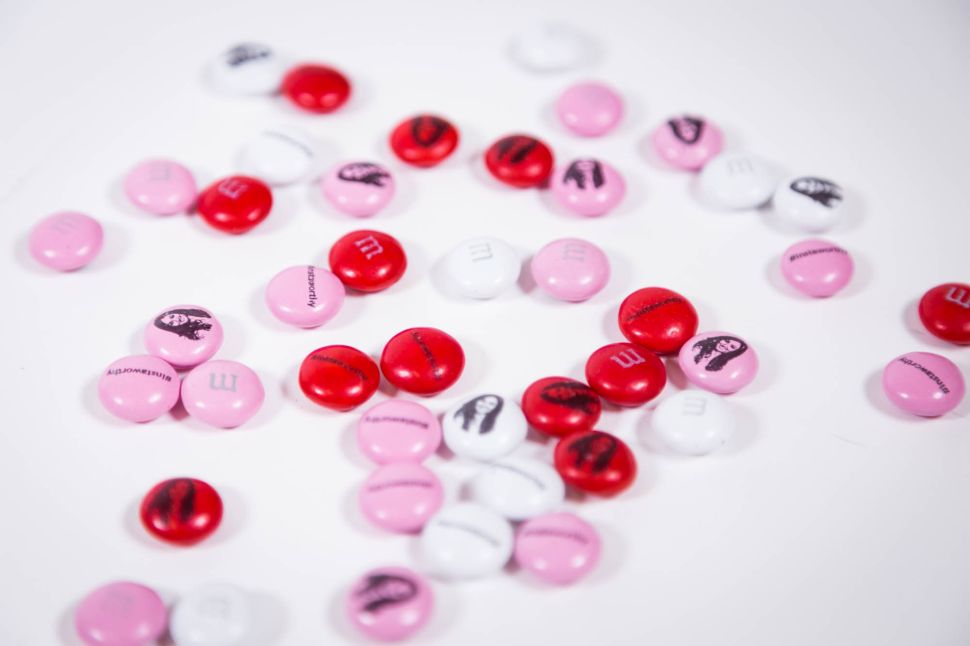 My M&M's has created an entire site for designing your own set of personal selfie M&M's. I was extremely impressed with the user-friendly experience. You can design your own M&M's by choosing custom colors, uploading your selfie, and adding in your favorite hashtag. The best part is that you can see an image of what your custom designed M&M's will look like before you purchase them. Simply design it, package it and share it. My selfie M&M's arrived in a stunning round acrylic black gift box surrounded by satin mesh. I personalized my M&M's with the hashtag #Instaworthy.
Rice Krispie Selfies
If you want to see your selfie on a jumbo rice krispie treat or 8 x10 cookie card, Edible Gifts Plus is a perfect choice. I was shocked to see a crystal clear image of one of my photos placed on a giant rice krispie treat picture sheet laced with white chocolate. I could never imagine eating it because it looks just like a real picture. Edible Gifts Plus will also take your photos and put them on rice krispie selfie photo pops. All of their edible selfies come beautifully wrapped and look top notch—perfect for client gifts. This company gives new meaning to the term "edible art" as an artist truly designed each piece.
iPhone Instabites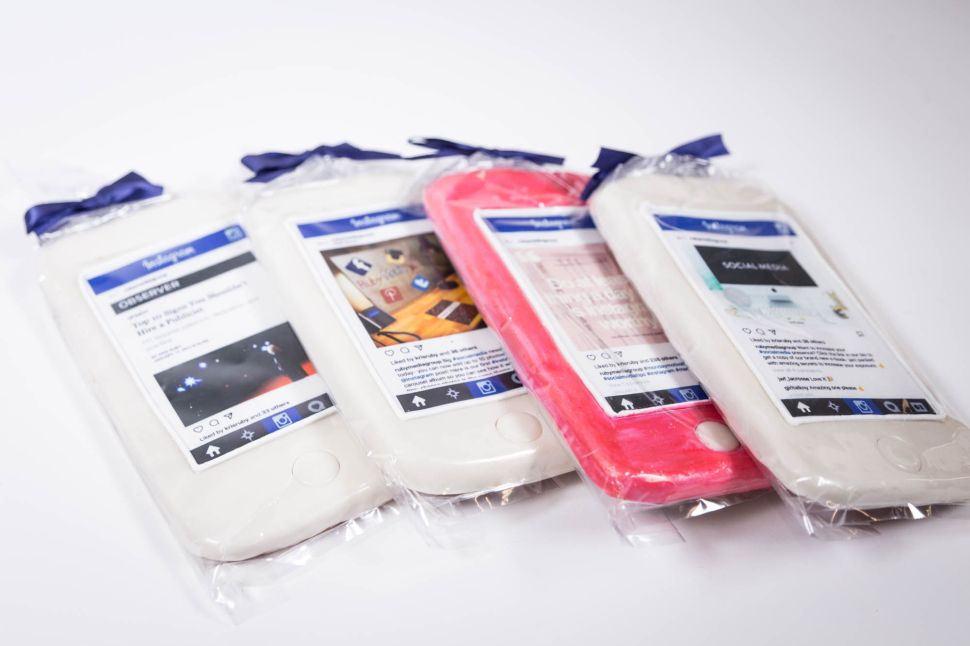 Kellies Baking Co. has been so successful with edible selfies that they launched a collection called Instabites. Instabites includes iPhone photo cookies, Instagram selfie cookies and a specialty selfie instacookie gift set. The instacookie gift set is beautifully packaged and features all of your Instagram photos on miniature cookies. All of the instabites are far too pretty to eat, but perfect to include in your Instagram stories to make your friend's jealous of your Insta deliciousness!
Instalolli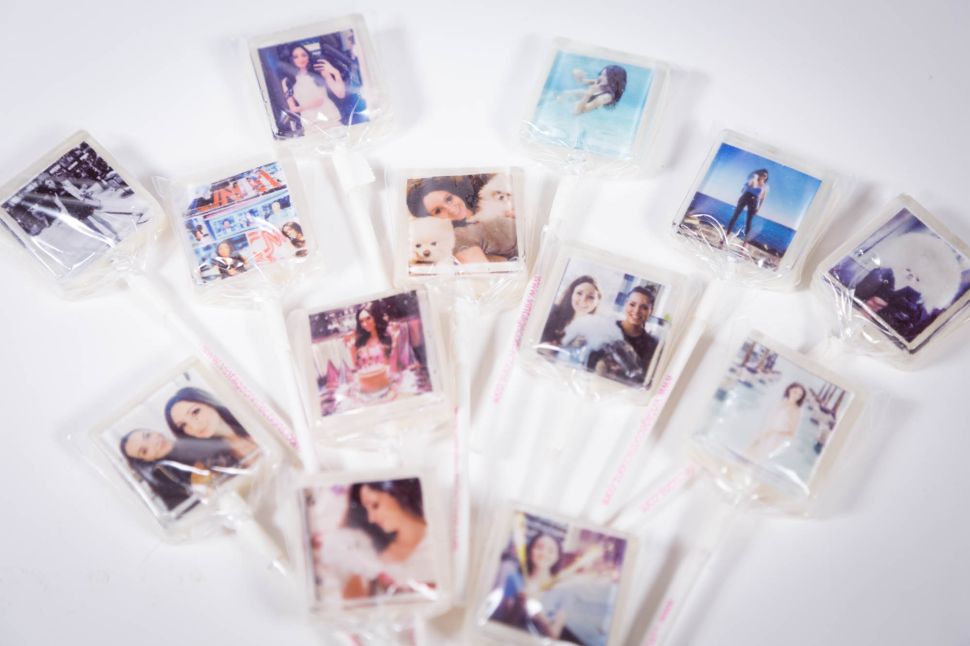 Vintage Confections launched a line dedicated to creating customized lollipops with your Instagram photos. To make your very own "Instalolli," choose your favorite images from your Instagram feed and connect your feed directly to their site. They will produce nine lollipops with your Instagram images.
Selfie 3D Chocolate Lollipops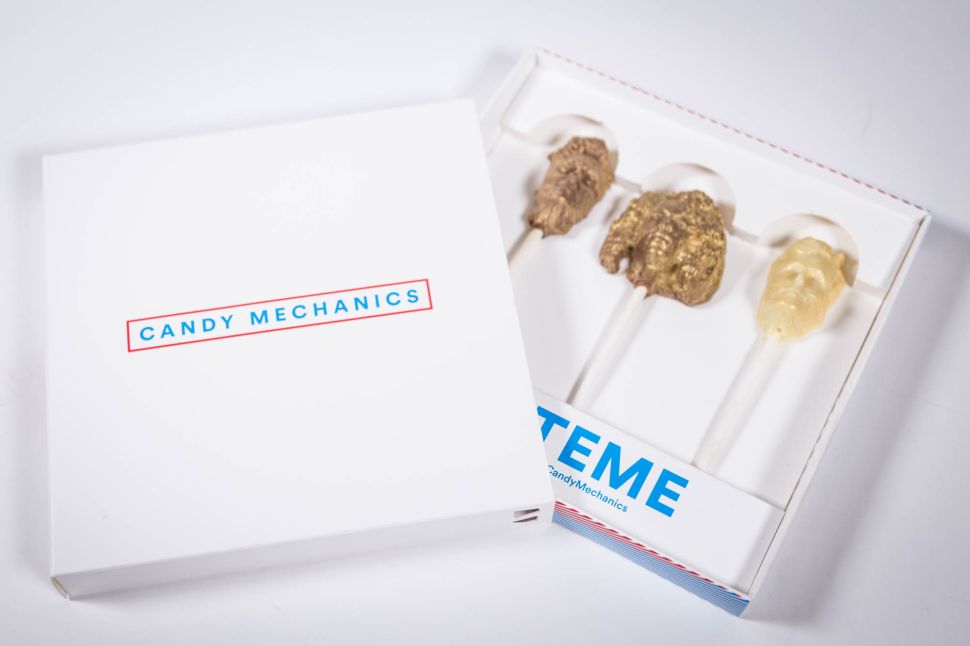 Candy Mechanics created a 3D consumable edible selfie product that can be made directly from your smartphone. If you're looking to see a 3D version of your head made out of chocolate, then this is for you. To make your cranial selfie chocolate lollipop, take a video of your head and upload it to their site. It's then rendered as a 3D model and carved into chocolate. It's so fun to see your head in chocolate!
Selfie Cookie
I was first exposed to the edible selfie world when I received a box of gourmet Deelishable selfie cookies when filming my show for BRAVO. In addition to your selfies, Deelishables will put magazine covers, book covers, and full-blown TV appearances directly on cookies. These selfie cookies come custom wrapped with ribbon and sprinkles, making them extra glamorous.
Gluten Free Selfie Cookies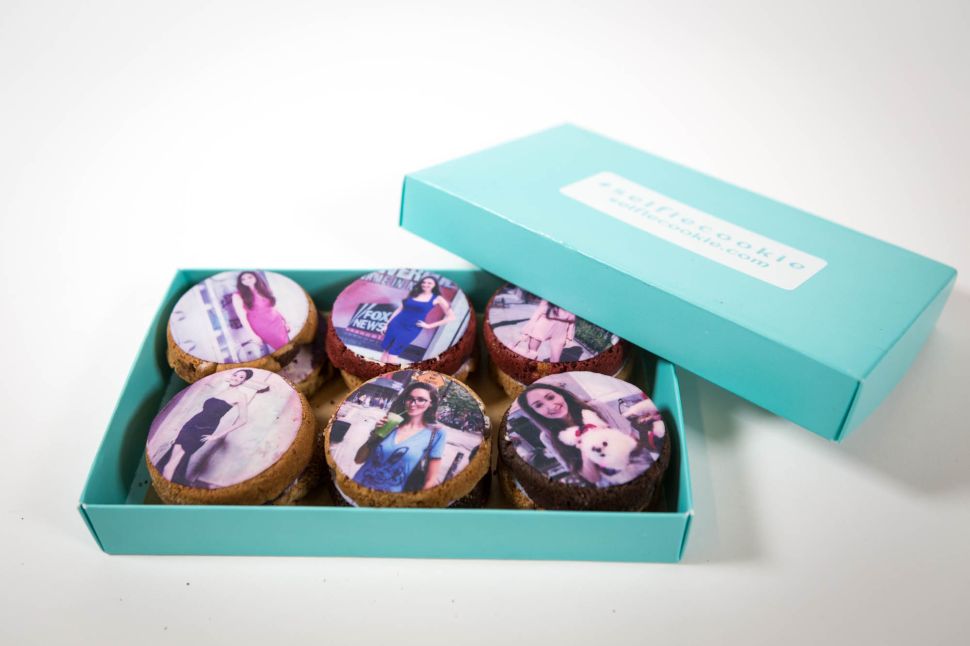 #Selfiecookie is touted as one of the first companies to tie edibles into not just pictures, but the entire modern sensibility around photos and social networking. It was created as a physical extension of existing social media activity. With #Selfiecookie, you can put your best Instagram moments on cookies from New York and send them anywhere in the world for next day delivery. Bonus: customers can choose from chocolate chip, red velvet, sugar, oatmeal, double chocolate chip, and gluten-free chocolate chip for their #selfiecookies.
Kris Ruby is the CEO of Ruby Media Group, a public relations and social media agency. Ruby is a frequent on air TV contributor and speaks on social media, tech trends and crisis communications. For more information, visit rubymediagroup.com or krisruby.com