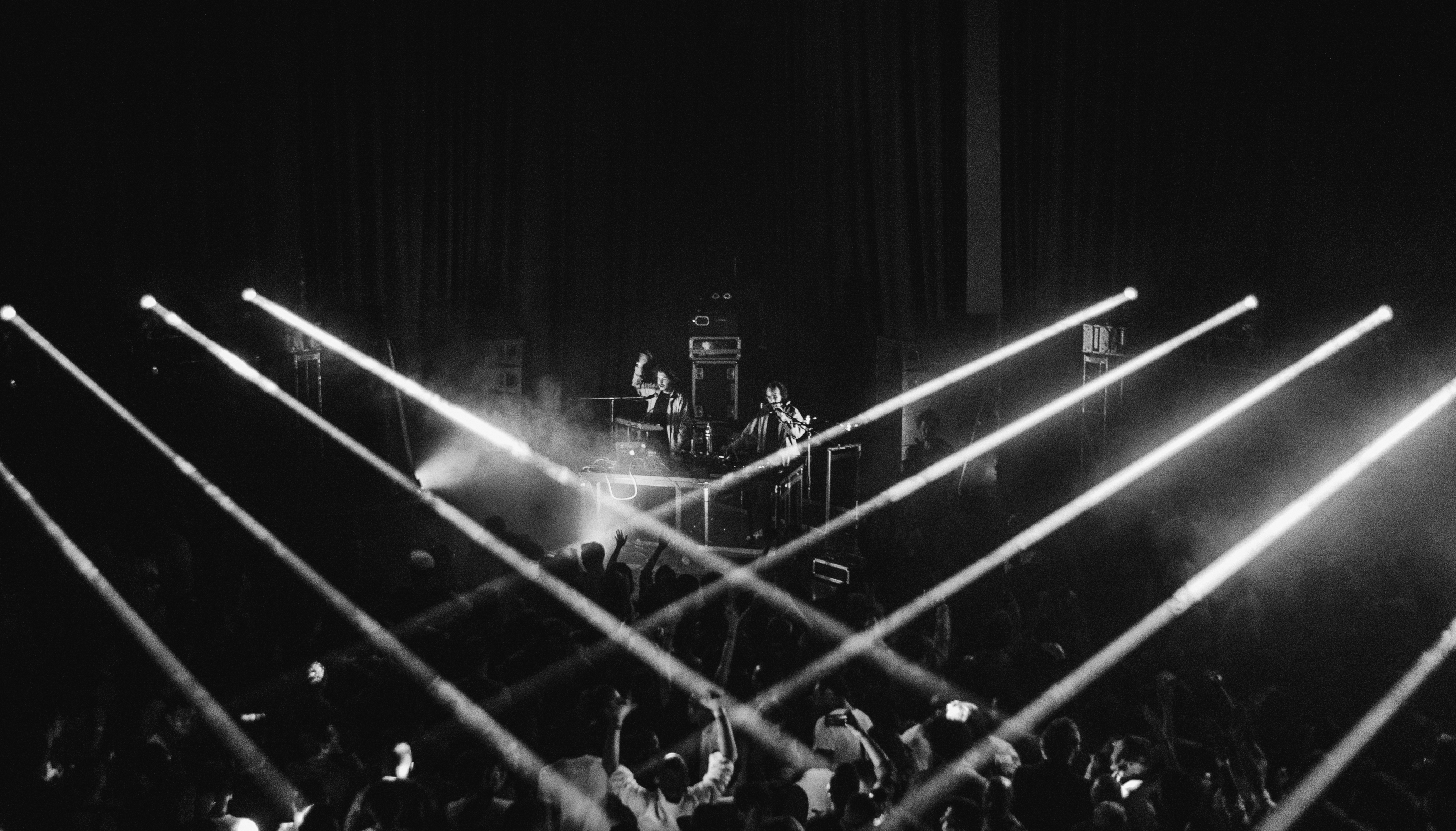 If it looks like a music festival, talks like a music festival and Instagrams like a music festival, then it must be a music festival. Right?
Well, that's not so in the case of BLACK, an event planned for April 8 at 263 Prospect Ave which includes musical sets from bad girl rapper Tommy Genesis, Berlin-based duo Tale of Us and electronica London talent Max Cooper, plus art installations by Kyle McDonald, Hubert Dobler and Jonas Jongejan. The organizers of the evening, MATTE Projects, would prefer if you called it "a one night curatorial event." And they know what an actual music festival is like; they're the production company behind Full Moon Festival, the annual event that draws hordes of neon-clad twenty somethings to Governors Island to catch a performance by Santigold and Pusha T.
However, music isn't all that MATTE Projects does. The creative agency and production firm, which was started by Brett Kincaid and Max Pollack, also works on crafting campaigns for brands like Solid & Striped, Fendi and Maison Kitsuné, so they come at the music with a highly stylized eye. According to Kincaid, this event was created with their personal aesthetic and their own musical tastes in mind; while Full Moon Fest caters to the flower crown crowd, BLACK is a destination for New Yorkers who religiously dress in head-to-toe black.
But wait, is BLACK largely a music event or an art event?
"Being totally brutally honest, I don't think people would be buying tickets if it were just an art event," Kincaid admitted. "But I also think if you took away the art, it wouldn't have the same appeal that it does; it just makes it that much more comprehensive. We've found an ecosystem that works." So, just call it both.
This April marks the third BLACK in NYC, though the firm went international with a Mexico City jaunt earlier this month. The six-hour event in Brooklyn is split into two portions, with the live performers Tommy Genesis and Trim starting off the night, while Max Cooper, Midland and Tale of Us will be finishing off the eve. In between, there will be a 30 minute artistic intermission by Coco Lab, an interactive audiovisual installation called White Canvas. We assume it will play with a series of lights and sounds, as the Mexican firm has made that medium their signature.
The rest of the art on display will follow suit, in that they will be Instagram-friendly and have some sort of play on light. Kyle McDonald and Jonas Jongejan will be creating "Light Leaks," with fifty mirror balls that will bounce light around a room. Then there's Hubert Dobler's "ROUNDABOUT2," where two motorcycles are tied together and spin in dizzying circles, at full speed; the rubber marks from the tires will then be displayed as art. The setup at 263 Prospect Ave was created to allow for an evening of wandering, spending some time dancing among the crowd, drinking at the bar, taking in the art and generally having a good time.
"There are raves and events happening of a similar size, but I don't think they necessarily bring the same production quality. We bring the production level that you would see at a much larger event to a smaller event. [BLACK] has an intimate feel and there are a lot of familiar faces for people that come," said Kincaid. Also, keep an eye out for famous faces, alongside those familiar ones. Adrien Grenier, Emily Ratajkowski, Alexander Wang, Luka Sabbat, Zoë Kravitz and Binx Walton are among the celebrities who have turned up for a BLACK event. No doubt, they dressed in shades of black, too.
This article has been updated to reflect a change in venue from the Brooklyn Hangar to 263 Prospect Ave.