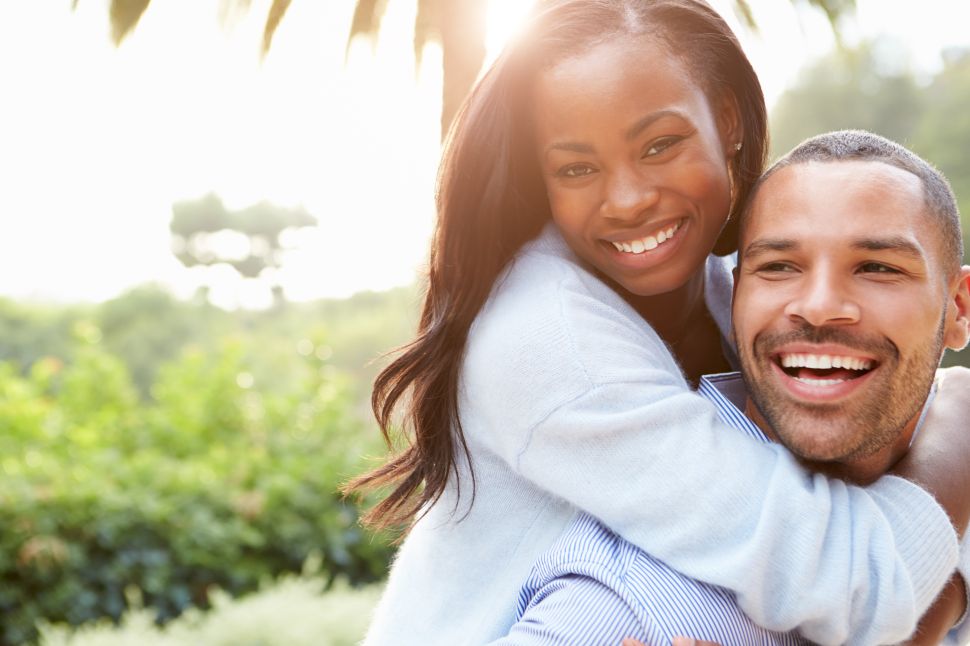 At this year's Digital Book World, we heard a talk from Data Guy, half of the duo behind the website Author Earnings. In that talk, he said that the "literary" category in e-book sales seemed surprisingly large. He dug in a little more and realized that a sub-category in that group, African American fiction, seemed to be driving a lot of those sales.
It's been too long since we added an interview to our "Titans of Kindle" series, so we went looking for independent e-book authors with a large following and found Brenda Jackson. The Florida-based writer has been publishing romance books since 1995. She's put out more books under her name than some people have ever read. She continues to write romance books for Harlequin, but she also writes books under her own publishing company. As she explains below, with her independently published e-books, she pushes the boundaries of the characters romance writers are expected to write about.
For an added bonus, this interview with a bestselling romance author includes a love story. This interview has been edited and condensed:
How did you get into electronic publishing?
Through my publisher. I write for Harlequin.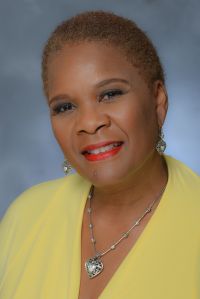 In 2008, I signed an exclusive contract with Harlequin, that included e-books. Basically, once I signed that contract with them, they made the book available as an e-book as well. With my own personal publishing company, I wanted to get a feel for who was reading e-books. There was no measurement of how many of my readers had moved to e-books. This was something new.
The Kindle was introduced, and I tested the water and found out, "This is not so bad." I travel a lot and so I didn't have to travel with a lot of books when I went on vacation. They made everything pretty easy for you.
I think my disappointment came the day I found out that I didn't own the book. I'm like, "What do you mean I don't own the book? I bought the book." But no, you bought the book to use on Kindle. As long as you have a Kindle you can use the book. You can't transfer it to another device. And that gave me pause.
But I think people just don't think about it. They look at the convenience of having over 3,000 books in one device.
As an author, I was curious to see how that would translate to my readers. And now I have more e-book sales than I do traditional book sales.
But you couldn't know that early on, right?
Not at all. And I don't think the publishers did. I think the publishers thought e-books at first were a joke. I think they thought it was a fly by night that would eventually go away. They did not offer you a lot for e-books, only a percentage or two more than a regular book.
When authors started looking and made the comparison and thought, "Wait a minute. We should get more for e-books." Because you don't have distribution. You don't have warehouse storage. You can make changes in it at any time. You don't have to reprint. And readers are embracing it, so I think—when it comes to publishers—they need to pay more for e-books. They are making a lot of money on e-books, where the authors are not making a lot on e-books.
They can't compete against Amazon (AMZN). An independent author can get 70 percent for the e-book on Amazon, where the most a traditional publisher will pay is 15 percent or maybe 20.
Just to back up a little bit, how did Harlequin discover you?
After being rejected by them a lot during the 1980s and early 90s, because there was no market for African American or black romances. Anything I did was almost automatically: "No thank you. We're not interested." The market was not interested until Kensington took a chance and came up with Arabesque, which was a line dedicated to black love, black romance. Just like anything else, everybody waited to see how the sales would do, and the sales went out the roof. And then other publishers started looking at black authors, and said, "Hey, they're making money. Maybe we need to cash in?"
That's when my agent got a call from Harlequin, and said "We've been following her, and she has a good following."
I had to chuckle a little bit at the time because Harlequin had always been my first choice to write for, and I was surprised that now they were calling me. I don't have to try to beat the door down to them. And I was appreciative, and they made me an exclusive contract. And that's how I started writing for them.
I was one of the first black Desire authors. I think they wanted to see how I was accepted in the line. My thing is, I'm presenting a love story. It shouldn't matter if the characters were black, white, blue or whatever. It's a love story between two people. They said let's cross our fingers that it works, and it did. I was embraced heavily by other readers. There were some probably who didn't want to read black love, but by and large my book sold. So I became one of their top authors.
I think after two years they offered me an exclusive contract. When I first started writing for them I was also writing for St. Martin's as well. I was ready to renew a contract with St. Martin's and then Harlequin said they wanted me to write for them exclusively. In the end, it turned out to be in my favor, because the two I think were competing against each other.
In the end, I was the winner. I was able to retire from my day job, which I loved. I had already written 50 books while working in management at the State Farm insurance company, and I loved my company. I had started there at 18, and I moved up the corporate ladder there. And I intended to continue moving up, and just write for fun. That's what I considered my writing: for fun.
So here was a company that's offering me all this money just to come home and write. At first I was like I don't want to stay home and write every day. That was my attitude. My husband said, "Just think. With this much money, we can both come home, and I will help you write. I will take care of everything you need."
I thought I'd go mad, because I was part of corporate America. I liked that part of it. I liked getting dressed up, being in the boardroom and I liked managing people. But what I found out that was that I transferred all those skills to my writing. I think one of the reasons I am successful is that I handle my writing as a business.
Time management. Customer service. How to handle finances. All those were transferrable skills that I really appreciate State Farm for.
Did your husband keep his end of the deal?
Yes, he did. I even let him retire a year earlier than me. He kept his end of the bargain by doing laundry, doing dinner, delivery. Anything I needed him to do, he was just glad to be able to retire as well. He made my life as easy as possible. One year I was able to write nine books in one year. Someone asked how I could do that, but all I did that year was write.
I was in hog heaven. I enjoyed doing that, and we were a team. The early years, the money was good. I had gotten a big advance for being exclusive with them. We were doing the things we wanted to do. We could travel. Our boys were now out of college. It was our time to do the things we wanted to do.
When I finished a book, we celebrated.
It was a good life. It stayed that way until he passed away three years ago.
You sound like you were very lucky.
We dated from the time he was 14. Got married at 19. We were best friends. We always did things as a team. It continued that way till the day he died.
Now I can't write as much because he spoiled me. I was used to the breakfast, lunch, dinner. The chores. He paid all the bills.  I had take on all that responsibility. I'm in my third year. So, I'm adjusting now. I'm doing everything for myself and still manage to write.
I can't do nine books a year, but if I do four or five that's great.
I think most people would be pretty happy to get out four or five.
Thank you.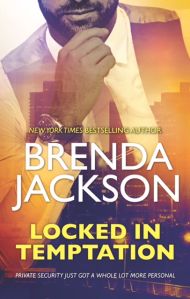 When and how were you able to set up your own company? As in, were there any issues with you doing your own books while you were with a mainstream publisher?
This is the deal I made with Harlequin. Before I became exclusive with Harlequin, I formed a relationship with my readers. Every two years I go somewhere with my readers. I invite them, because I can't visit every city for book signings. That's unrealistic.
So in 2005 when I celebrated my 10th year as an author, I said, "I'm going to the Bahamas, I'm taking a cruise and I'd like to invite any of my readers to come with me." I told them what cruise company I'd gone with, and over 400 readers came with me. I had a good time. And my readers had a good time. So we decided, let's get together every two years.
This year we're going to Barbados.
So once Harlequin saw that, "Wow, she has a big following," that's when they signed me on as exclusive. But like I told them, I'm dedicated to my readers, and one thing I do, I write family sagas. So if I introduce a hero or a heroine, and my hero has an uncle who may be in his 50s or 60s, who's single, my readers will write me and say we want Uncle Joe's story.
Harlequin was not going to let me write Uncle Joe's story, because Uncle Joe was not in their guidelines. The age was not in their guidelines.
So what I ended up doing was I started my own publishing company, where it was just a one person company. The only books that are published are mine. So what I do is give my readers those books that my traditional publisher will not buy.
It could be about women who are full figured. Most publishers want you to write about women who are size 5 or 6. Well women would write me saying, well I'm a size 18, and I want you to write a woman my size who finds love.
OK. So I would write that story under my own publishing company.
Or I'd have older women in their 50s and 60s write me and say, "I love your stories, but I'm tired of reading about men that are my grandson's age. I want to read about men that are my age."
Well, that's not what publishers want you to write about. They want it about heroes in their 30s. So then I write those types of stories, stories Harlequin would not want anyway.
I will satisfy my contract under Harlequin, and I am hoping to go into another contract with Harlequin because I love working with them and for them. They are a great group to work with, but I will also continue to write under my own publishing company. If there's ever a disagreement about me having my publishing company, then I will satisfy what I owe them and I will keep my publishing company.
My readers, they don't care if it comes out under Harlequin or Brenda Jackson, as long as they can get their hands on it, that's all that matters.
I'm on Amazon. I'm on Nook. I'm on Kobo. I'm on iTunes. The only place I'm not in with my publishing company is Google Play, because they aren't taking on any new authors. I'm hoping that will change, but all my books through Harlequin are everywhere.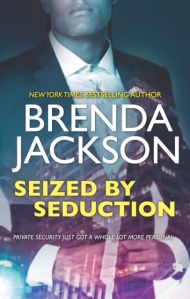 Some authors say that they actually make more money going exclusive with Amazon. How do you think about that question?
I don't want to be exclusive with Amazon, because all my readers don't do Amazon. Amazon does pay more, but that's forcing my readers if they want to read me just to tune into Amazon.
The corporate person in me believes in competition. Competition is good, so that's why I use Barnes & Noble, that's why I use the others. I want to give my readers a choice. I don't want them to feel like in order to read me that they have own a Kindle.
If they're in Canada, because I understand Amazon's not very popular in Canada. Kobo is. You can get my books there. I don't want to close myself off.
That's why it bothers me about Google Play, because a lot of my readers write me and say, "I got Google Play, why aren't you on Google Play." I tell them it's not that I don't want to be on Google Play, but they aren't accepting any new people or they are just accepting traditional publishers, not independents. I don't know. If I could get on Google Play then I would, because that's just broadening the market.
Tell me what you mean by family sagas?
I come from a big family. I like writing and connecting books. Early in my career, I took a workshop with Nora Roberts. She did a workshop at Romance Writers of America. Someone asked why she did connected books, and she said, "because they sell."
My first family was the Madaris family. It was going to be a five book series, and that's it. My readers wanted more, and so now I'm up to book number 21.
Give me your take on being an African-American author writing about black characters over the years you've been doing it. Author Earnings realized that that writing has a strong corner of the market. Is there something that didn't exist prior to e-books that really helped you as a black author?
The stores didn't want our books. There were a lot of authors. You could not get a lot of stores, the Borders, the Waldenbooks, to carry a sufficient supply of African-American books. Or when they carried them, they put them in a section called the African-American section. It got lost with everything else.
My romance readers are romance readers. They won't want to have to dig through the urban fiction and all that just to find the romance books.
They'd ask why my books weren't just with the romance novels. Some of mine were, the Harlequin books. But books from other publishers, before Harlequin, they weren't.
I felt our books were not being presented or sold. Our sales were being stifled.
But now you give readers Amazon, and it's like a catalog of books. It's convenience. And they are all there. And then you discover readers who would have never made it to a brick and mortar stores.
My books were in brick and mortar stores, but they'd only have one or two copies. So if you didn't get it the day it they put it on the shelf, you lose out. Amazon was smart enough to recognize there's a supply and demand. There's a demand so we're going to do the supply. And that was it.
Unfortunately, it's gotten worse now, because brick and mortar stores, or like Target and Walmart, they are marking their book sections smaller. And it seems like the black books are the first to go.
So now black readers are turning to Amazon, and what's so sad is that back in the 1990s there were African-American or black-owned bookstores that basically catered to black authors, because regular stores didn't think our books would sell. But when they did, then the others jumped on the bandwagon. But then the black stores couldn't compete with the discounts, with the coupons, and so they put those bookstores basically out of business.
And now we wish we had them, because those same stores that put the black bookstores out of business are dropping us.
Do you do audiobooks?
Yes. I have some 30 books and I think 10 more will get added this year. I own the audio rights to a lot of my books. I sold the audio rights for so many years to Audible for my Madaris series. They did so well, that Harlequin decided that the ones they had they would put on Audible. So they have. They're doing well. They are adding more every year.
How does your business break down? How much is print? How much e-book? Audiobook?
They are not as many of my books out in the stores. I think the push more is on e-books. I think I sell a higher percentage of e-books than I do traditional books. A lot of people now do not buy traditional books. My readers want to know, "Why aren't your books in the stores?" I'm being told, "We can't force a store to take your books." It's up to a store to want your books.
Right now, I think they are selling in Amazon. They don't take any space up on Amazon.
In fact I push people to pre-order the books through Amazon. B&N for some reason won't let you pre-order the book if it's under my publisher. They will do it if it's a major publisher. So they are losing sales.
With Harlequin, I would go as far as to say 60 percent of my sales are digital books. Maybe 10 percent of my sales would be audiobooks.
Since you get a higher share from books you publish independently, do you make more on your own or from Harlequin?
I'm finding out now which is better. We used this last book as a pilot. This one I did in December, Captivated by Love.
I did it like Harlequin would have done. I did it in e-book. I did it in print. I'm sure Harlequin has access to more outlets and more advertising dollars to spend. I found out that all I needed to do was sell a third in e-books.
If they print out 30K books and I only print 10, that's all I need to do.
What's the right price for an e-book for you?
This is the first time I've sold a book for anything that wasn't $9.99. Because my readers know I put a lot of time and attention to the story. Now the one I sold because I was testing the market was $6.99.
$6.99 for an indie book, that's really high. Have you ever experimented with making more money by lowering the price?
No. When I think of all the work I put into a book, dropping it to $6.99 took a lot for me.
My son said, "Mom drop it to 6.99, and see." I said, "Are you crazy?"
To me, I provide my readers with a good book. They know they are going to get a good Brenda Jackson book.
Harlequin I think offered one of my books for free, and I was fine with that. I agreed with that. Now you know what I can do. If it was a new author, one that's trying to grow her audience, I would say yes, if that's what she wants to do.
I just can't see myself lowering my cost beyond that.
Are you doing anything besides writing?
No, I'm not doing anything else. I have a foundation I run, based on money made from my books, where I give scholarship money to young people who want to go to college. I run it without a salary. I make money, and give money to the foundation.
I made a movie out of one of my books. My son has a masters in film. My husband and I wanted to see what he could do, so we picked one of my books and gave him a half million to make a movie out of one of my books, Truly Everlasting.
I was the executive producer, so I used my business sense to make sure I got our money back. We made the movie. It did well. Warner Brothers picked it up and so did Netflix. It was a very good venture. I had planned to do another one the year my husband passed away. He untied my time where I could be on the set every night.
I would love to get into making another money. Debbie Allen is supposed to be making a movie of A Silken Thread, but I want to do my own as well, like I did before.