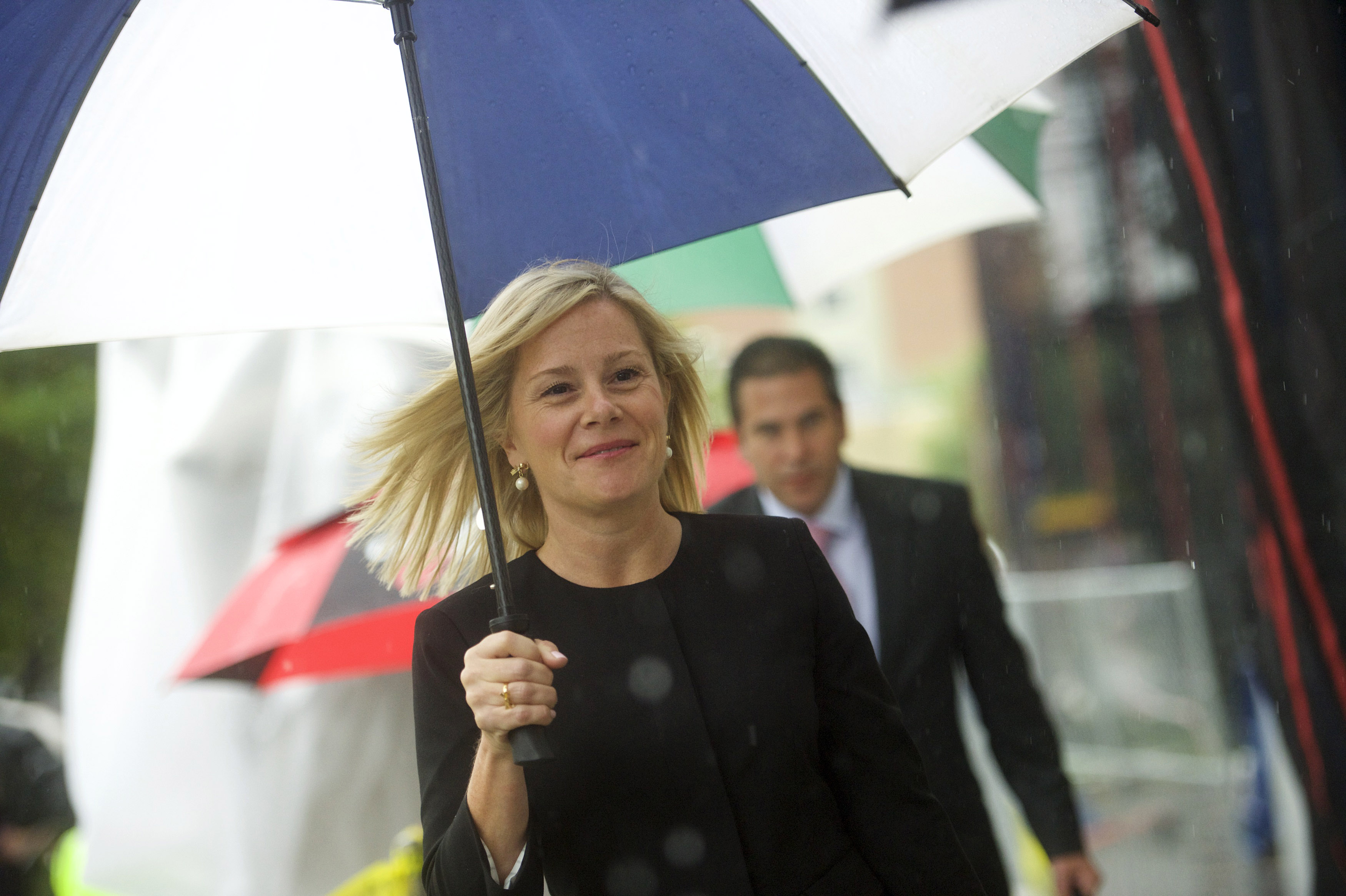 Former confidants of New Jersey Governor Chris Christie, Bridget Ann Kelly and Bill Baroni, were convicted of misusing Port Authority funds and altering the traffic pattern of the George Washington Bridge back in November of 2016. The two were scheduled for sentencing for their roles in the scandal — which came to be known as Bridgegate — on Wednesday. Due to the impending snowstorm promising to dump 18 inches of snow on North Jersey, however, Judge Susan Wigenton has agreed to push the sentencing date back two weeks.
Initially, Baroni and Kelly were scheduled to be sentenced in February but that date was postponed because attorneys requested more time to review pre-sentencing reports. The second postponement means that Baroni and Kelly will be finding out their fates about five weeks after their initial sentencing date. Attorneys have requested re-trials for the case but those requests have been rejected by the U.S. Attorney's office.
The official Twitter of the U.S. Attorney's Office for the state of New Jersey tweeted about the inclement weather postponement on Monday afternoon.
Baroni and Kelly each face up to 20 years in prison but it is unlikely that either will serve that much time. Last week, former Port Authority Chairman David Samson was sentenced to four years probation with one of those years under house arrest for using his official capacity to coerce United Airlines into chartering a money-losing flight from Newark Airport to an airport close to his South Carolina home.