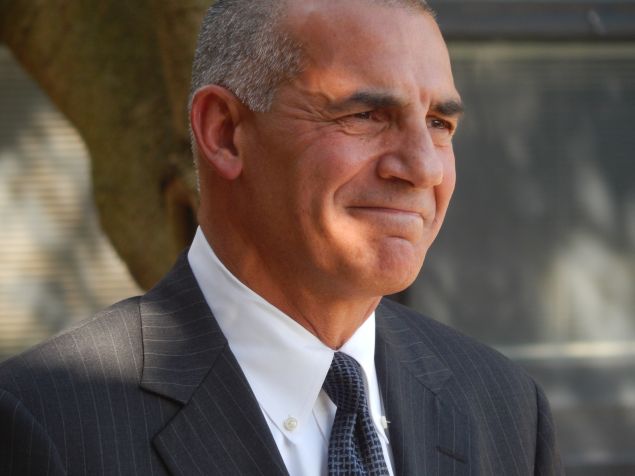 New Jersey's influential Burlington County Republican organization gave an early indication of who the party will choose to give its county line to in the state's 2017 gubernatorial, legislative and county elections Friday ahead of full committee's final decision. The Burlington County Republican Screening Committee chose Assemblyman Jack Ciattarelli over Lieutenant Governor Kim Guadagno as their preferred gubernatorial candidate.
"Our screening committee was honored to meet with a host of qualified candidates for every office from Governor, to Freeholder, to State Legislature and we thank them all for spending time with us, answering our questions, and seeking our support," said Screening Committee Chairman Steve Solomon.  "We are confident that the slate of candidates we chose to recommend to the full committee represent the very best our party has to offer and give us the best opportunity to win in November."
See the full list of endorsements below.
Governor: Jack Ciattarelli
Burlington County Freeholder: Bruce Garganio & Linda Hughes
State Committeeman: Steve Solomon
State Committeewoman: Erin Darreff
District 06, New Jersey State Senate: Robert Shapiro
District 06, New Jersey General Assembly: Winston Extavour
District 07, New Jersey State Senate: Rob Prisco
District 07, New Jersey General Assembly: Octavia Scott & Mike Piper
District 08, New Jersey State Senate: Dawn Marie Addiego
District 08, New Jersey General Assembly: Maria Rodriguez-Gregg & Joe Howarth
District 09, New Jersey State Senate: Chris Connors
District 09, New Jersey General Assembly: Diane Gove & Brian Rumpf
District 12, New Jersey State Senate: Art Haney
District 12, New Jersey General Assembly: Alex Robotin & Eleanor "Debbie" Walker