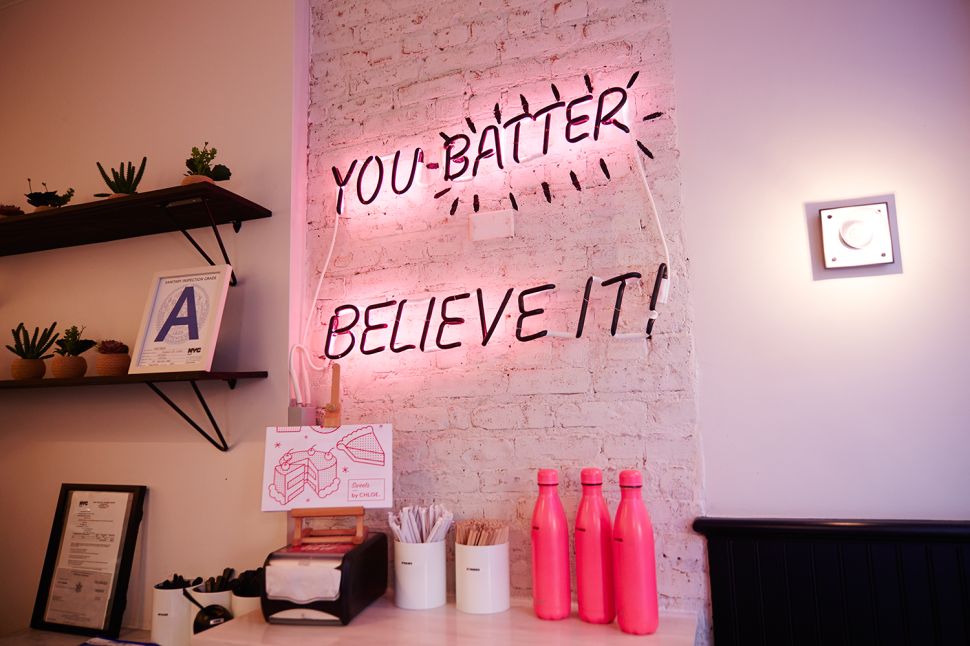 The restaurant industry is one of the toughest—not only is it nearly impossible to survive, but it can also be heartbreaking. And while we frequently read about the touchy economic model, stacked against the entrepreneur, rarely do we hear about the deeper source of pain the business can inflict.
Restaurants often cause collateral damage to our souls: we serve up all of our passion, and the efforts and capital of friends and family, in our attempts to be successful. We bond with our teams, who become family. And then, when you close, it feels like you've lost a piece of yourself.
Partnership issues can destroy the entire fabric of a restaurant family in the blink of an eye. I experienced this many years ago, when I opened with partners, designing every inch of the space with one of my best friends from college—who also oversaw all of the construction. At the time, the restaurant was my entire identity. And then, one day, my two partners aligned and in a way that was completely unaligned with me, and it all disappeared. It didn't happen overnight, but it happened quickly enough to leave me disoriented for years before I found my footing again.
I remembered that feeling yesterday, when I learned that my good friend Chloe Coscarelli was essentially pushed out of her own restaurant and eponymous brand. I felt the sting, not just for Chloe, but for all the entrepreneurs who are vulnerable to losing everything to someone—or some entity—that may be a bit more business savvy, with a different agenda. The details of the breakup are not as important as understanding the core of why by CHLOE came to be. You'll see, it was a product of pure passion.
Chloe's brand, by CHLOE, is beyond successful on a commercial level. With multiple profitable locations and a huge fan base, there was no reason for this partnership to end as it did. But logic doesn't govern business. Ego and greed often define the direction of a brand. This is why alignment is important: If you don't have it at the onset, you won't have it when things become difficult. To understand Chloe, here is an excerpt from her Instagram post yesterday:
I developed every single recipe for the restaurant over the course of several years in my tiny apartment kitchen. I slept on a couch in the living room with no bedroom of my own so that I could be close to my work in the kitchen and develop recipes 24/7, sleeping only 3 or 4 hours most nights, for years. I set my alarm to wake me up every half hour through the night to measure the progression of ice crystals in my ice cream recipes. I made 30 variations of beet ketchup and lined them up on my window sill to compare the difference in pink pigmentation. I turned my home into a vegan test kitchen and worked with my amazing vegan team from Natural Gourmet Institute to perfect every last detail. We tested every recipe literally hundreds of times. But it was a labor of love.
From the day I began this journey, my goal was to create a fun, friendly restaurant that showcased how delicious vegan food can make a powerful and positive impact in the world—a belief that has never for a moment wavered. To me, veganism is so much more than a vehicle for business; it's a vote for kindness, a dedication to sustainability, and a commitment to compassion. It's a lifestyle I adopted more than a decade ago, and will forever be proud of, champion, and defend.
Her words are clear. Being a plant-based entrepreneur is much more than being committed to a business. Choosing this path is a commitment to sustainability, health and animal rights. This is culinary art at its most refined level.
I ask that you think about that when making daily food choices. I choose to celebrate the entrepreneur, the dream and the visionary—but, at the same time, support what is best for the future of food and our planet. Our path forward will be illuminated by these free-thinking creatives who are also finding alternative solutions.
I stand by Chloe and am eager to see her flourish in her upward journey.
Cheers and Vegetables.
Matthew Kenney is one of the world's leading plant-based chefs, the writer of several best-selling cookbooks, a culinary educator, and an entrepreneur specializing in the plant-based lifestyle.