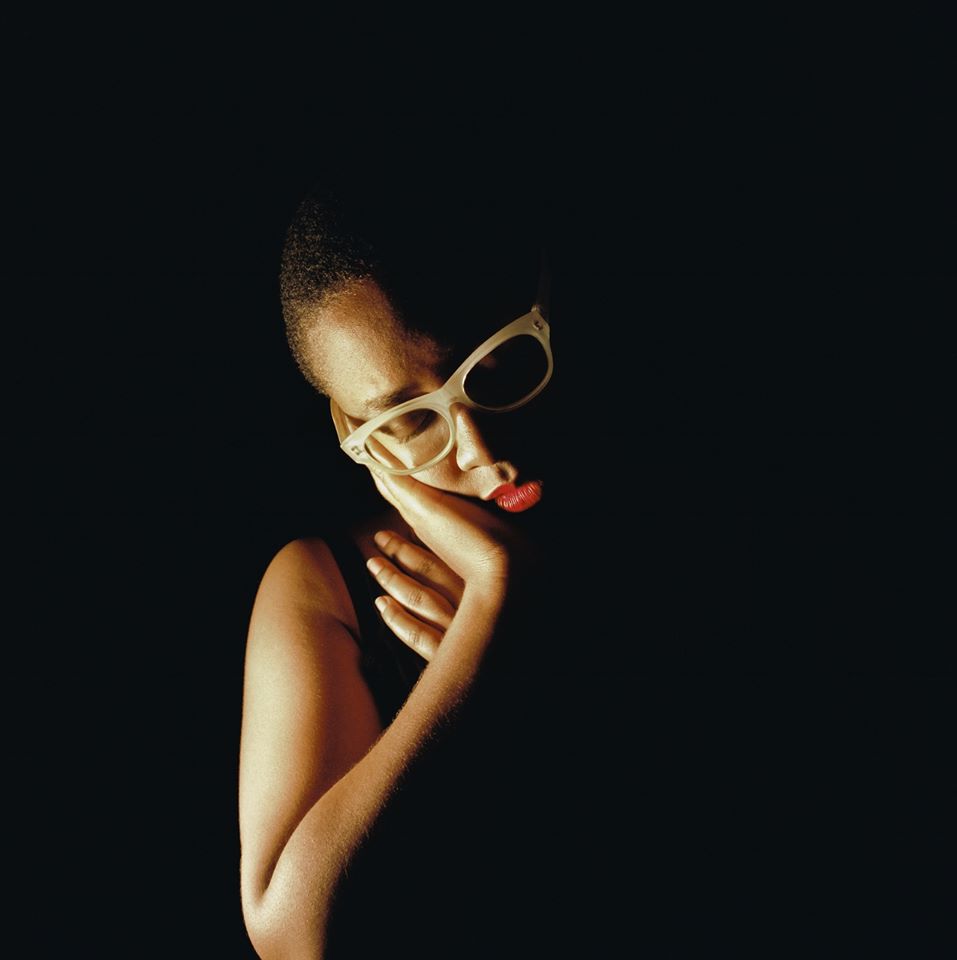 Cécile McLorin Salvant ended 2016 and began 2017 with a weeklong run at Dizzy's Club Coca Cola, which was both a good thing and a bad thing. The good side is obvious: any chance to see this amazing young singer should be embraced. The downside? Seeing Salvant on New Year's Day set an impossibly high bar for the rest of the year. When else can you see another jazz singer anywhere remotely near her orbit?
One answer: wait until she performs again in New York, and, fortunately, those opportunities are coming soon. Salvant has a number of upcoming concerts booked around New York and the North East, including shows at the Harlem Gatehouse, NJPAC, and, most importantly, the Appel Room at Jazz at Lincoln Center on May 20.
On Friday, March 31, she's also offering an "art party" at the Raw Space Gallery in Harlem. Like Tony Bennett and precious few others, Salvant is acclaimed not only as a vocalist (like Bennett, concentrating on jazz and the American songbook) but a visual artist and illustrator of copious talent.
One year ago, Salvant's most recent album, For One to Love, won the Grammy Award for best jazz vocal album, making her, as far as I know, the youngest person ever to win that award. In many ways, For One to Love, her second album, brought listeners back to when most of us first heard her, at the Appel Room circa in 2013.
She had recently won the Thelonious Monk competition, which is roughly the equivalent of the Olympics for young jazz musicians. Singers, however, normally take longer to reach maturity than pianists or saxophonists. I'd long grown accustomed to hearing Monk winners who were accomplished musically but still had a lot of growing to do in terms of lyric interpretation and in forging an emotional connection with both the singer and the audience.
Not so with Salvant: she was already in a place where singers decades older were trying to get to, both professionally and artistically. The smoking gun was her rendition of "The Stepsister's Lament" from Rodgers & Hammerstein's Cinderella. This was well before her first album, WomanChild, was released, and yet I'm glad that she saved "Stepsister" for her second album, For One to Love.
"Stepsister" is one of Oscar Hammerstein's wittiest texts, one of the few that's laden with irony from start to finish, with lines like "Why would a fellow want a girl like her, / So obviously unusual? / Why can't a fellow ever once prefer / A usual girl like me?"
It's the kind of song designed for an accomplished musical theater artist and comedienne (having been introduced by the formidable Kaye Ballard in 1957) but Salvant was not only singing it with all the nuances and multiple shades of meaning of a great Broadway actress, but swinging it—that is to say, keeping a jazz beat going, at the same time. The list of singers who could pull off a feat like that even in their 40s is very rare, much less someone who was doing it at age 27.
"Stepsister" was enough to win me over, but it may not even be the best track on For One to Love—there's also an amazing "Trolley Song" (from Meet Me In St. Louis) and "Something's coming" (from West Side Story). And apart from show tunes and songbook standards, Salvant is growing in her skills as a composer of originals. ("Monday," with especially lovely support from pianist Aaron Diehl, is the Salvant original that most caught my ear.)
[youtube https://www.youtube.com/watch?v=o11nQjOCYgg&w=560&h=315]
Perhaps the most remarkable development in Salvant's still-short career is her adoption of numbers from what is sometimes called the "classic" or "vaudeville blues" era, the years of Bessie Smith, Alberta Hunter, and the other Smith girls.
Virtually no one has resurrected "What's the Matter Now" or Blanche Calloway's "Growlin' Dan"—a showcase for not only character study but vocal special effects—in almost 90 years. But Salvant sings the blues with greater attention to the lyrics, the narrative, and to nuance than virtually any artist since the legendary Ethel Waters.
[youtube https://www.youtube.com/watch?v=T_SC1PYWhvQ&w=560&h=315]
And that's without even discussing how she re-tools Burt Bacharach and Hal David's "Wives and Lovers" as a feminist rallying cry, much as the late Betty Carter did for "Girl Talk."
It's not like Cecile McLorin Salvant is the only wonderful jazz singer of her approximate generation.
This is, in fact, a contemporary golden age of jazz singers born since, say, 1984, like Cyrille Aimee (a smash in The New Yorkers at City Center this past weekend), Tatiana Eva-Marie, Briana Thomas, Charenée Wade, and the 2015 Monk winners: Vuyo Sotashe, Jazzmeia Horn, and Veronica Swift.
But just the same, if you wanted to crawl into a cave, and only emerge when Salvant is in town, you'd still come home bragging about hearing the best jazz singer of her generation.
Cécile McLorin Salvant performs and shows her artwork at Raw Space Gallery on Friday, March 31.