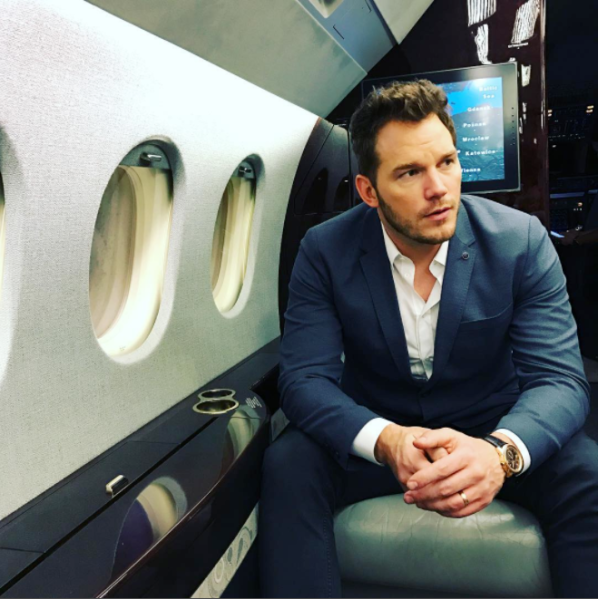 Side-by-side photos on Instagram used to be the go-to way to show off before and after photos of weight loss or other healthy transformations. But as of late, it's become trendy to use this posting style to instead show your bad side, tummy rolls and ill-fitting clothes to preach body positivity and show how we manipulate ourselves for photos. This is a great way to combat the never ending images of seemingly perfect women in in the media, but this trend is literally everywhere. Only so many variations of the headline "Blogger Shuts Down Body Shamers With Epic Instagram Post" can fill my social feeds before I lose it.
Thankfully we have Chris Pratt to bring some humor to the world of Instagram body positivity posts. This morning, the actor posted an image and caption about some recent body shaming he's received.
In this post, he not only makes some good points about body shaming in general in addition to how it applies to men as well as women, but he also does it with a bit of humor. And bonus! We got a look at a pretty cool prop we can only assume is for his upcoming sequel, Jurassic World 2.