[youtube https://www.youtube.com/watch?v=YMlWrha5Kno]
As the world's foremost Lost series finale defender, I don't think writer/producer Damon Lindelof deserves half the flack that sent him packing from Twitter. As someone who saw Prometheus in theaters, I do think Damon Lindelof is capable of producing actual sewage waste in script form. And as someone who has seen most of HBO's The Leftovers, I'm genuinely concerned for Damon Lindelof's mental well-being, overall. What I'm saying is, dude is hard to figure out.
But that just got a lot easier, thanks to a video interview the showrunner did over at Uproxx that revealed A) What Damon Lindelof's voice sounds like IRL and B) What he believes are the "Cardinal Sins of TV Writing." Now, I don't write a whole lot of TV, but holy hell in a handbasket do I watch, consume and analyze a TON of TV, and therefore often bump into every cardinal sin in the book. So, here is a look at how hard I agree with Mr. Lindelof's "Cardinal Sins of TV Writing" on a scale from 1 to 10, with 10 being "hell yes, Lindelof, the Lost pilot is the greatest TV pilot of all time" and 1 being "fuck you, Lindelof, Tomorrowland didn't need to be 15 and a half hours long."
1) "Ending the pilot with a murder."
Agree: 1
It's not that I think a murder is necessary for any TV pilot—unless your show is specifically dealing with how to get away with one, or looking for ways to keep a Sexy Archie reboot grounded—but it's Lindelof's reasoning I disagree with. "Then the audience knows the murder will not be resolved until at least the finale," he says. Which is…kind of the point of watching a murder mystery? If you don't want to keep the mystery on your mystery show a mystery, don't write a mystery show.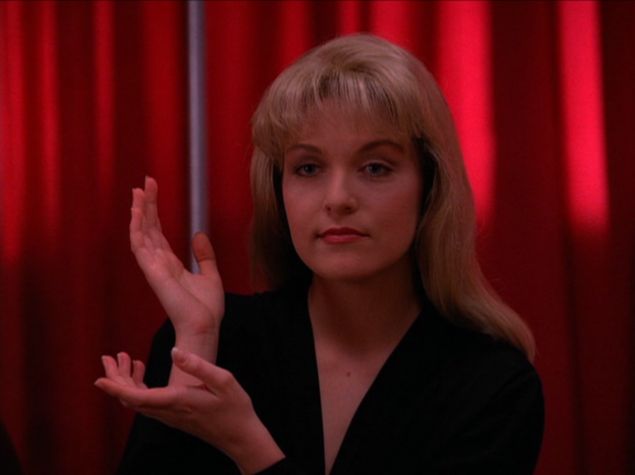 I point to the supreme example, the same visual example Uproxx uses in their video, of David Lynch's soon-to-return Twin Peaks. For the longest time, Peaks had two mesmerizing things going for it: the mystery of who killed Laura Palmer, and Lynch's trademark surrealism disguised as a batshit nightmare. And then ABC pressured Lynch to reveal the murderer, which in turn caused Lynch to nope the fuck out of there to meditate in his ice cave/make Wild at Heart. Without the mystery of both the murder and surrealist kind, all that was left was 14 straight episodes of meandering Billy Zane nonsense and James face.
2) "Voice-over"
Agree: 5
Tough, because as Lindelof himself points out, it can go either way. "Mr. Robot used voice-over to incredible effect," which is unilaterally true. But where things get wonky is, Mr. Robot's voice-over is so effective because, half the time, it's straight up lying to you. And then, on the off chance it isn't, Rami Malek's monotone narration is dragging you into the story itself, implicating you in the Adderall-vomit-eating madness that is Mr. Robot's story.
But, BUT, there also is the exact opposite example: Narcos. For my money, Netflix's Colombian drug war drama has never used Boyd Holbrook's narration in a scene in which it was needed. Listening to Narcos' voice-over is a lot like having someone who just took an Ambien narrate your own life to you as it happens. A 100 percent legit example that (probably) actually happened is Holbrook's Steve Murphy intoning something like, "A thing Pablo did was sit on a swing-couch and wear dad jeans," and then: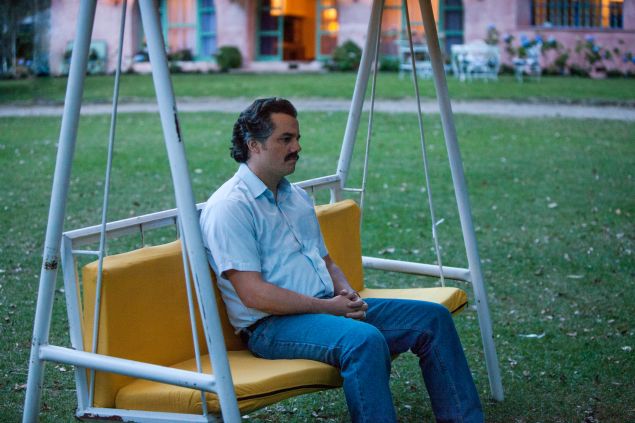 3) "Characters getting rained on."
Agree: 10
This one has a bit of a recency bias because I just experienced an egregious example of "rain = conflict development" in Marvel's Iron Fist. Jessica Henwick is a sure series standout as Colleen Wing, but due to some truly inconsistent writing, she shares the romantic chemistry of a wooden practice sword with Finn Jones' Danny Rand. And this is before it's revealed that she's been lying to him the entire time about being in a kung-fu cult. Iron Fist had a lot of issues. What's important here is the entire argument–which Danny plays like it's tearing him apart–is resolved because, hey, it was dramatically cloudy over Manhattan that day.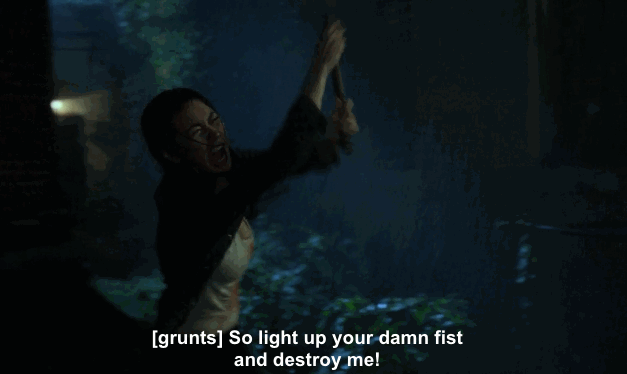 4) "Umbrellas at funerals."
Agree: 0
How dare Damon Lindelof disparage black umbrellas at funerals when the show Gotham exists. A good 95 percent of the Gotham cast is black umbrellas. FOX had to cancel both The Grinder and Grandfathered to afford Gotham's black umbrella budget. Gotham needs its black umbrellas, Lindelof! In fact, I call for a themed Gotham episode that is ALL black umbrellas, and…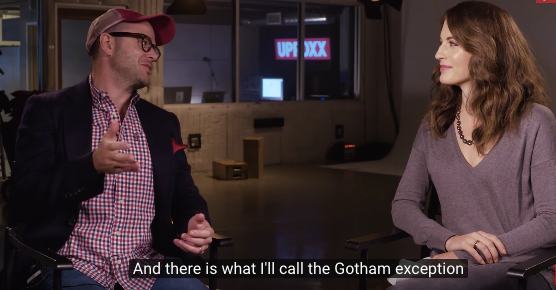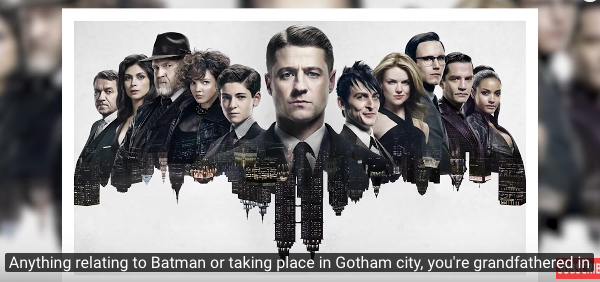 …ah. Carry on, then. Agree: 100. 
5) "Titles that tell you where and when you are."
Agree: -1000
With all due respect, Mr. Lindelof, sometimes you simply need the title cards. Without them, how would current best show on TV and modern work of art, CBS' Zoo, tell its complex story of animal domination?