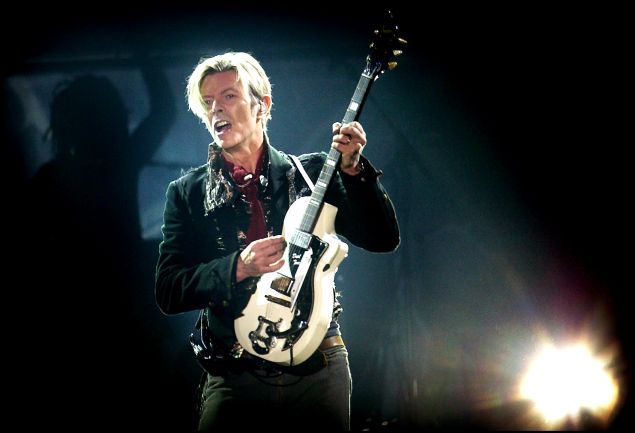 All the celebrity design and real estate news you missed this week.
Ziggy Stardust: David Bowie's former apartment at Essex House is on the market, listed for $6.5 million. The late icon and his model wife, Iman, lived in the apartment at 160 Central Park South between 1992 and 2002; he sold the three-bedroom unit for $1.7 million. Oh, and Bowie's Yamaha piano is included in the sale—it was handed down with the apartment through all the owners. via Luxury Listings.
Neighborhood Disturbance: Ivanka Trump and Jared Kushner are annoying their new neighbors in Kalorama. Apparently, their house is constantly surrounded by tons of Secret Service and SUVs that disrupt the neighborhood. Irritation peaked when city workers installed "No Parking" signs first outside of the Trump-Kushner house, and then in front of one of the private residences on the street—the latter have since been removed. via Washington Post.
Just Sold: Chloë Sevigny sold her Brooklyn apartment for $2.7 million. The actress listed the three-bedroom co-op at 9 Prospect Park West in November 2016 for $2.75 million with Corcoran, and it went into contract after just a few weeks. She said she chose the Park Slope locale because it was the "dorkiest" neighborhood of all. via Corcoran.
Soho Trimming: Kirsten Dunst cut the price of her Soho apartment by $500,000; down to $4.5 million. The Fargo actress listed the very boho chic two-bedroom loft at 477 Washington for $5 million in February. via Mansion Global.
On the Move: Meg Ryan is house hunting. Ryan listed her chic Soho abode for $10.9 million in February, and now she and her daughter, Daisy, checked out a $28,000 per month townhouse rental at One Morton Square. The 25-foot-wide, three-story townhome contains four bedrooms spread throughout 4,090 square feet. via New York Post.